SEPTA's plan to demolish historic Ambler Freight House delayed — for now
In a town whose history is intertwined with a massive train accident, residents have clashed with SEPTA in an effort to preserve a relic of the Ambler Train Station.
From Delco to Chesco and Montco to Bucks, what about life in Philly's suburbs do you want WHYY News to cover? Let us know!
Ambler residents are clashing with SEPTA over an impending demolition of an old train building.
SEPTA originally scheduled razing the Ambler Freight House on Oct. 21. But, presumably due to mounting public pressure, plans to wreck the historic building have been halted for now.
In a written statement to WHYY News, SEPTA spokesperson Andrew Busch said the agency made the decision to remove the structure "due to its deteriorating condition [and] the safety concerns that raises."
"SEPTA has delayed the demolition while reviewing plans from the Wissahickon Valley Historical Society to move and relocate the structure," Busch said.
The Ambler Freight House might not impress onlookers with stunning beauty or sheer size, but some borough residents believe that the historic structure has helped define Ambler as small town America.
As of Wednesday afternoon, nearly 1,200 people have signed a petition calling for the freight house to be saved.
North Pennsylvania Railroad constructed the freight house in 1855, along with the train station and passenger pavilion. These three structures were once known as the Wissahickon station.
SEPTA tracks cross Butler Pike in Ambler, Pa. (Emma Lee/WHYY)

SEPTA wants to demolish the 168-year-old Ambler Freight House, citing deteriorating condition, but some Ambler residents say it is a piece of the town's history they want to save. (Emma Lee/WHYY)

Butler Avenue in Ambler, Pa. (Emma Lee/WHYY)

Joe Langella, vice president of the Wissahickon Valley Historical Society, and Bernadette Dougherty pose beside the Ambler Freight Station, built in 1855.(Emma Lee/WHYY)

The Ambler Theater on Butler Avenue in Ambler, Pa. (Emma Lee/WHYY)
In the mid-20th century, when many of Pennsylvania's rail companies folded, SEPTA took control over the Ambler tracks and buildings.
Bernadette Dougherty, 73, said she's been "protecting them like a mother hen."
"We got the name of our town because of a train accident," Dougherty said. "Our very fiber and fabric of our town's history is wrapped around the train station and trains and the railroad line."
Formerly known as the Village of Wissahickon, the borough is named after Mary Johnson Ambler, a Quaker woman who jumped into action to assist the injured following the Great Train Wreck of 1856. The massive accident killed more than 60 people, but Ambler's heroics shaped the character of the borough.
Dougherty has been involved in the effort to preserve remnants of this history since 1979, when SEPTA was considering tearing down the old inbound passenger side station building to create a parking lot.
With the help of the Wissahickon Valley Historical Society, Dougherty and others managed to clean up the building and arrange a leasing agreement.
"I look at that building today — it is a beautiful French restaurant," Dougherty said. "Many, many people go there. It's an asset to our town. It's really the first thing that you see when you cross the bridge from Morris Road into Ambler and it's beautiful. That would have been gone. That would have been 20 empty parking spots today."
Doughery first found out about the plan to level the Ambler Freight House in 2019. She sent "emails and emails and emails" asking them not to.
"They wrote me a letter as president of the [Wissahickon Valley] Historical Society just stating that they're going to demolish the building and determining the level of mitigation," said Carol Kalos, 73. "They said, 'in exchange, we will give you a plaque or a booklet about the freight house.' And of course my members laughed at that."
According to Busch, when it first started considering demolition plans, SEPTA hired a consultant to perform a historic study. The agency submitted the study to the Pennsylvania State Historic Preservation Office (SHPO) for review.
Busch said SHPO concurred that the Ambler Freight House was not eligible for listing in the National Register, but that SHPO said the Ambler Freight House contributed to the North Pennsylvania Railroad Linear Historic District. The office suggested SEPTA coordinate with nearby historic societies.
"SEPTA proceeded to work with the Wissahickon Valley Historical Society and the Reading Railroad Heritage Museum," Busch said. "As part of mitigation for removing the Ambler Freight House, SEPTA proposed a historical pamphlet and an interpretive panel located at Ambler Station. SEPTA has completed the pamphlet and is working on plans for the interpretive panel."
Kalos said the transportation agency took months to answer its original emails.
"And then we found out about this because SEPTA put out an announcement to its train riders that there would be delays due to the demolition of this building," she said.
Dougherty said the ideal plan is to figure out a way to save the building with "little to no cost or liability on SEPTA's side" with the help of local, state, and county governments.
"As one of my board members says, 'once it's gone, it's gone forever.' You can never get that back again," Kalos said.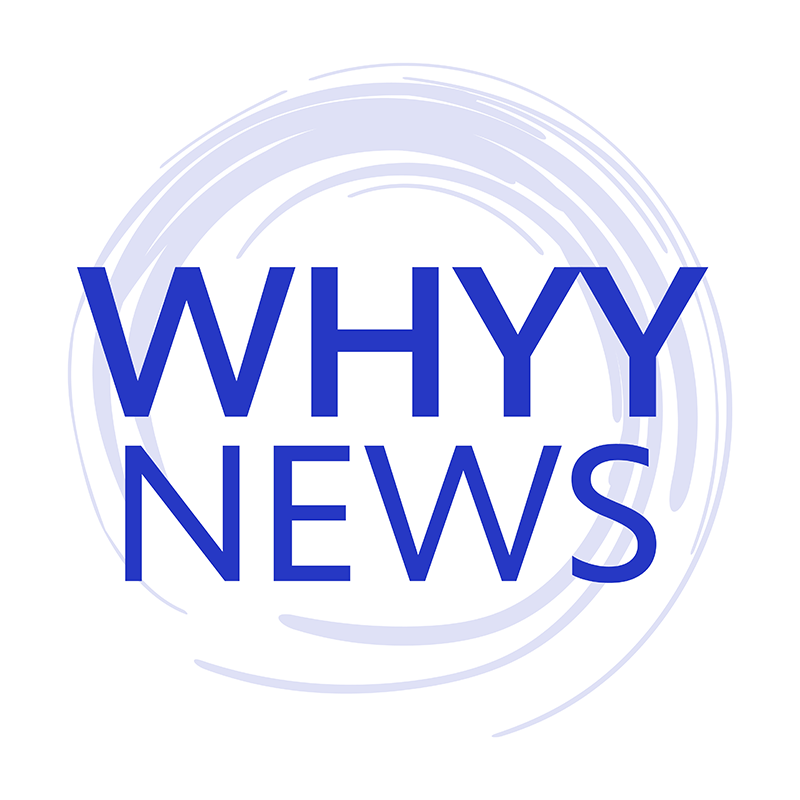 Get daily updates from WHYY News!
WHYY is your source for fact-based, in-depth journalism and information. As a nonprofit organization, we rely on financial support from readers like you. Please give today.