Feds charge Philly man in ATM explosion; students rally to for police-free schools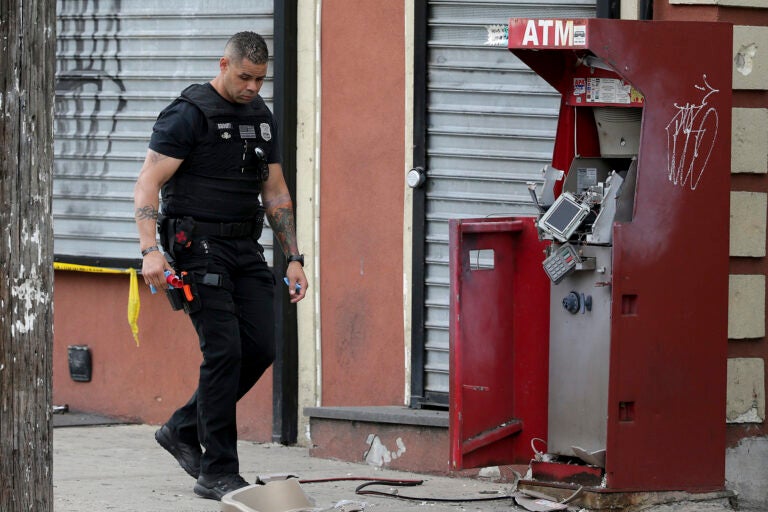 Updated 4:30 p.m.
United States Attorney William McSwain announced charges Thursday against a Philadelphia man who allegedly set off an explosive on an ATM during protests in the city.
David Elmakayes, 24, is also being charged with the illegal possession of a weapon because he's a convicted felon.
"Blowing up an ATM and illegal firearms possession are not acts of protest against perceived injustice," McSwain said in a statement. "They are federal felonies and will be treated as such."
Elmakayes is accused of setting off an explosive device on an ATM in North Philadelphia on June 3. He was arrested with three additional explosive devices, a .32 caliber pistol and other firearms shortly after.
If convicted, Elmakayes faces a minimum of 15 years in prison, three years supervised release, and a $500,000 fine.
ATMs were a popular target during the first week of June.
Within a matter of days, there were attempts to blow up at least 50 cash machines. One man died in North Philadelphia during his attempts.
Rally to remove police in Philly schools
The Philadelphia Student Union held a Zoom town hall Thursday afternoon calling on school district leaders to remove roughly 350 security officers from the city's public schools and replace them with civilians who are trained in de-escalation tactics.
Organizers at the 25-year-old student union said the youth-led movement for "#PoliceFreeSchools" echoes demands being made to reform police departments across the country amid ongoing protests over police brutality and institutional racism.
In lieu of armed security personnel, the student union is calling on Philadelphia School District Superintendent Dr. William Hite to redirect dollars from armed security to support services personnel for the youth.
"It's time to reimagine what our schools look like going forward," said Saudia Durrant, an organizer with the union.
Kyla Pritchett, a rising senior in the school district, said over-policing in schools leads to teens being unfairly targeted for minor crimes, and officers often exacerbating conflicts they were called to resolve.
"It's like we're teaching students that it's OK to be policed and to be afraid of those who are supposed to protect them," Pritchett said. "There's no reason the people who arrest rapists, murderers and serial killers should be in schools."
Allison Fortenberry, another student and member of the union, recalled when a security officer stopped her at the metal detector before entering school, and dumped out the entire contents of her bag onto the floor in search of contraband. When the officer found none, Fortenberry said she offered no apology.
"I was criminalized in front of my peers," Fortenberry said. "She never asked me — there was no assumption of innocence. They look at us like criminals and they work to humiliate and criminalize us."
A Change.org petition circulating with the group's positions has garnered over 12,000 backers in the last few weeks.
Sen. Street plans bill to ban chokeholds in Pennsylvania
State Sen. Sharif Street was joined by Pennsylvania Attorney General Josh Shapiro and other state and local officials in Philadelphia Thursday to call for a ban for a ban on chokeholds by law enforcement in Pennsylvania. It comes as lawmakers in Harrisburg consider a series of reforms and as protests demanding an end to police brutality enter their 20th day.
Street, D-Philadelphia, plans to introduce a bill to ban on "the use of the standard chokehold and define positional asphyxia as any action that inhibits breath or the flow of blood to the brain due to physical position" in the state.
These types of restraints are not allowed to be used by police officers in departments accredited by the state's Chief of Police Association, Street said in a memo seeking co-sponsors for the bill. However, he said according to the Pennsylvania Commission on Crime and Delinquency, 118 of about 1,000 law enforcement agencies have this accreditation.
Philadelphia's City Council is considering a similar ban.
"'I can't breathe' is the painful cry that brings us here today to have this discussion," said Shapiro during a press conference on the bill at Philadelphia City Hall. "We must listen to that cry, I believe, use the power that each of us has in order to bring about meaningful change."
Shapiro said thousands of Pennsylvanians see themselves in George Floyd — the Minnesota man who died while an officer placed his knee on his neck for nearly nine minutes — and it was imperative for law enforcement to win back their trust.
One way to do so, said Shapiro, is to ban chokeholds in the state.
"Chokeholds can kill people," said Shapiro, adding they're too dangerous to use as a method of restraint.
"Speeches are not going to cut it," said U.S. Sen. Bob Casey. "Expressions of outrage and anger at these kinds of killings are not going to do. We have to make sure we take appropriate steps to legislate."
Senate Republicans are considering federal legislation that would enact some changes in policing, though Democrats have been quick to argue the proposals don't go far enough, including Casey.
"This bill does not really ban chokeholds," he said.
In addition to a ban on chokeholds, Pennsylvania lawmakers are considering the creation of a mandatory statewide database listing police misconduct. Departments would be required to use the database when hiring officers, which Shapiro said was the first step to helping residents feel safer.
Street thanked police officers who he said "put their lives on the line."
"But when your car is broken you don't go to the shop and start talking about all the parts of the car that are working, you tell the mechanic what needs to be done to fix the situation," he explained. "We acknowledge there are parts of our criminal justice system that are working but we need to talk about the parts that aren't."
Still, the database would remain confidential, whereas states like New Jersey and New York moved to make at least some of the information public.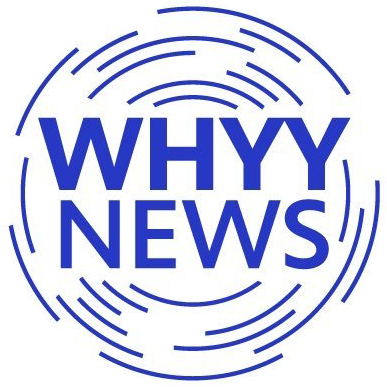 Get daily updates from WHYY News!