Passyunk postpones outdoor dining event after gun pulled in Old City mask fight
An altercation over mask-wearing alarms Philadelphia business districts considering street closures to allow expanded outdoor dining.
Are you on the front lines of the coronavirus? Help us report on the pandemic.
Casey Parker has looked forward to on-street dining for a long time.
Even months ago, when restaurants were limited to doing takeout and barred from seating any customers at all, Parker envisioned shutting down East Passyunk Avenue to cars and letting diners enjoy their chicken tinga tacos and mezcal in the open air.
"In our eyes, we'd like to do it even when it's not COVID," said Parker, a co-owner of Pistolas del Sur on East Passyunk near Broad Street. "Like, once a month, shut down the street and let people dine under the stars. It would be beautiful."
He was set to finally get his chance this weekend, when five blocks of the street were going to be closed to traffic as part of a pilot program by the city to expand outdoor dining and help restaurants struggling through the pandemic. Parker planned to set out three times as many seats as usual, with tables set 8 feet apart, and to call in extra staff.
On Tuesday, however, the East Passyunk Avenue Business Improvement District called off the street closure, citing unspecified safety concerns. The decision came two days after Infusion Lounge owner owner Jamie Atlig pulled a gun on a Black man allegedly rebuking diners at a different establishment about not wearing masks and social distancing.
"Given a number of outside circumstances, we have decided to postpone Open on the Avenue," the district's executive director, Adam Leiter, said. "We need to take all factors into consideration and focus on what will be beneficial for our small businesses as well as a safe and enjoyable experience for everyone involved."
"It's a little bit of a bummer, but you gotta be safe, you know," Parker said.
He thought the main reasons for the postponement were the rainy weather predicted for this weekend and the gun incident in Old City last Sunday.  Parker called Atlig "idiotic" and "irresponsible" for pulling out the deadly weapon.
Though the incident took place well away from East Passyunk, for business districts around the city that are trying to help their restaurants boost business, it underlined the fact that the expansion of outdoor dining is still a new and fragile experiment in Philadelphia.
"We're getting one bite from the city at a pilot program. We have to be careful that we get it right," said Job Itzkowitz, executive director of the Old City District.
Itzkowitz said he thinks it's wise to delay a first-time street closure by a couple of weeks to make sure it goes smoothly.
"It's not so meaningful to add a couple dozen meals over the course of a weekend. It's meaningful to do that every weekend, and we don't have permission from the city to do that, and we won't get permission from the city to do that unless and until we can show that we can operate a safe outdoor experience," he said.
The Old City District has considered applying for a street closure permit but did not do so for this weekend. Itzkowitz declined to say whether the gun incident contributed to that decision but called the episode "unfortunate" and "unusual" for the neighborhood.
City spokesperson Lauren Cox referred a question about the reason for the street closure cancellation to the East Passyunk Avenue BID, while praising the decision.
"It is encouraging to see the BID taking this responsibility seriously and opting to pause their plans in order to ensure the safest, most well-organized experience for their patrons possible," Cox said in an email.
She noted that the city's outdoor dining program, which speeds up approval of sidewalk dining, conversion of parking spots into seating, and street closures, is a pilot and said that "there will be some minor bumps in the road" as it is rolled out. But she said the Health Department had concluded it was a safe way to boost the local economy.
"After months of a stay-at-home order, many businesses are struggling and need to increase traffic to stay afloat, which is why we continue to explore different ways we can support businesses as they safely reopen," she said.
Health Commissioner Thomas Farley has said the outdoor dining plan balances public health and economic concerns. Being outside allows for proper social distancing, and the latest health findings seem to show that the virus that causes COVID-19 is less likely to be transmitted outdoors than in enclosed spaces, Cox said.
Meanwhile, the Northern Liberties Business Improvement District (NLBID) is still going ahead with a street closure on Second Street despite the gun incident. Its Easy StrEats event on Saturday will thus be the first such closure organized under the new city process.
"Any time you do an outdoor event that includes a lot of different businesses and has an expanded footprint, any time you're closing down streets, there's always safety concerns," said Kristine Kennedy, the district's executive director. "I don't look at the Old City event as being some kind of pattern. I feel like it's an isolated incident. It keeps us all on our toes, kind of keeps us aware of the heightened potential of altercations over people's feelings about masks."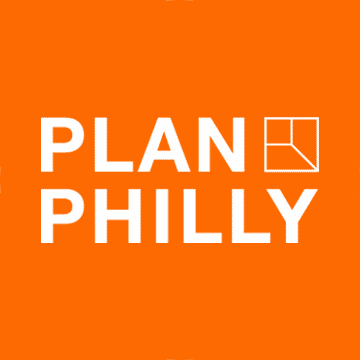 Kennedy noted that her area's closure was planned, in part, to help businesses affected by a sewer project that has shut down a portion of Second Street at Germantown Avenue. She emphasized that the half-mile closure is not a festival, there will be no tents, bands or vendors, and reservations are required for sit-down seating.
The closure also differs from past events such as the annual 2nd Street Festival, she said, in that the city took more of a hands-off approach than usual and left more of the organizing up to the business district.
"The city pretty much did away with their professional event management staff right before they launched this open streets program," NLBID wrote on its website. "Closing a street has not been as smooth a process as it used to be. Many wheels have been reinvented."
Kennedy said her organization is arranging security, traffic barriers and signage. It will have 1,000 masks on hand for visitors who don't bring their own and ambassadors circulating to remind people to practice social distancing, although she notes that the business district is not a government agency.
"It put us in a strange position, where we're asked to be the overseers of some things that we don't actually have the authority to enforce. This is where we look to the city to get some better coordination," she said. "I can't force anyone to [wear a mask]. I'm not going to ask the people who are working for me to get into an argument with anybody."
"I want us to have a very safe event," she added. "We're really relying on the public to see the bigger picture and know that if we want nice things, we all have to participate in the greater good."
WHYY is your source for fact-based, in-depth journalism and information. As a nonprofit organization, we rely on financial support from readers like you. Please give today.