Philly landlords sue city over coronavirus-related renter protections
"You're basically taking away money from the landlord," argued Paul Cohen, an attorney for The Homeowners Association of Philadelphia.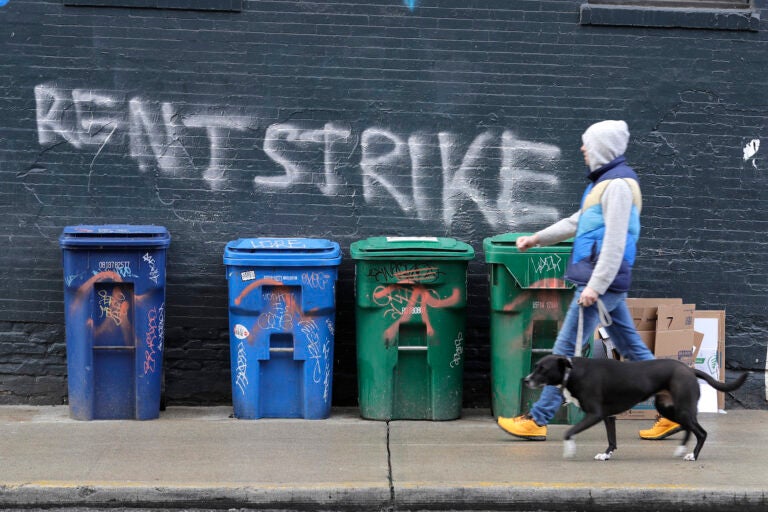 Philadelphia's landlord association has filed federal lawsuit against the city over legislation designed to shield renters during the COVID-19 crisis.
The Homeowners Association of Philadelphia, or HAPCO, filed suit in the United States District Court for the Eastern District of Pennsylvania over the Emergency Housing Protection Act, which was signed into law by Mayor Jim Kenney last week. That legislation extended an eviction moratorium while creating repayment and diversion plans as alternatives for tenants behind on rent through Aug. 31.
But Paul Cohen, an attorney for the industry group, which represents more than 1,900 landlords, said many of these property owners would face bankruptcy without recourse to collect rent from non-paying tenants. He compared the raft of new protections to an effective "taking" by city government.
"You're basically taking away money from the landlord. You're taking away their property … without due process of law," he said. "The fact landlords aren't getting rent, they're not getting late charges, they're not able to file evictions, you're taking away their property rights without compensating them."
The complaint comes just days after court administrators announced that landlord-tenant court would remain shut until Sept. 2. Until that 11th-hour decision, celebrated by vulnerable renters and advocates who anticipate mass evictions as a result of the pandemic's economic toll, the court planned to reopen in July.
The suit accuses City Council of passing "unconstitutional" legislation that "unilaterally rewrites every residential and small business lease in Philadelphia." It also avers that the bills are preempted by state law governing landlord-tenant relations.
The suit seeks the dissolution of the renter protections and related attorney's costs and damages. In the filing, HAPCO attorneys compared the hardships faced by low-income renters, struggling to pay taxes, utilities or maintenance costs to those currently faced by small landlords.
"When they struggle, so do landlords," the complaint reads.
Hundreds of thousands of Philadelphia residents have lost their jobs or seen hours reduced as a result of the pandemic. In a city with where more than 50% of residents rent homes, and nearly a third spend more than half of their income on rent, the protections felt essential to housing advocates who, even before the pandemic, were focused on lowering the city's eviction rate, one of the highest in the nation.
During a virtual hearing on the rental protection bills in May, renters queued up to speak in support of them.
Sonam Parikh said the pandemic forced her to temporarily close her newly opened café, Mina's World, in West Philadelphia. Then, when she couldn't pay rent on her home, her landlord asked her to move out. All of that came after she lost her father to the coronavirus in March.
"A week ago I thought my life was hard, dealing with my dad's death, taking care of my mom, fighting tooth-and-nail for literal pennies for my staff, but today I'm standing before you and telling you my life feels unsurvivable. I don't know that I have many options," Parikh said at the hearing. "I just have my community and my councilmembers, who I strongly [urge] to think about the hundreds of thousands of lives that could be impacted by these desperately needed and necessary housing protections."
City maintains 'absolute confidence' laws will hold up in court
HAPCO attorney Cohen acknowledged that some of the provisions in the bill, like an extension of the eviction moratorium through the rest of the summer, would likely expire before the suit worked its way through a court system that has been hobbled by limited operations during the coronavirus shutdown.
However, he said the purpose of the suit was to curb longer-term protections, like a provision that bars the collection of late rent fees or interest through May 2021, and highlight broader issues the group has with the legislation as a whole.
"It's basically a tax you're passing onto landlords," Cohen said. "If you want tenants to not have to pay rent, that's great, I'm all for that, it would be great for society. But if you're going to do that, you should appropriate the money so the funds are there so we can have the tenants living there rent-free."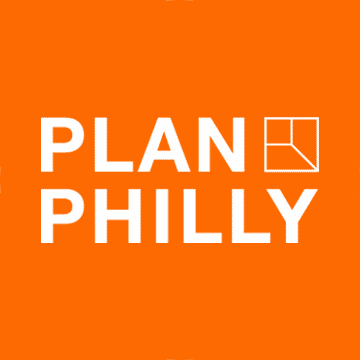 Councilmember Helen Gym, who, along with Councilmembers Kendra Brooks and Jamie Gauthier, led a legislative push for the rental protections, released a statement on Tuesday dismissing the suit.
Gym said there was little doubt about the underlying legality of the rental bills, and that HAPCO had offered amendments and other suggestions during the process of authoring and passing the legislation.
"[HAPCO] should be helping expand rent-subsidy programs and creating diversion and payment plans which would actually meet their needs, rather than a frivolous lawsuit," said Gym. "Common sense and compassion must prevail over hot heads. We need to manage a crisis, not exacerbate one."
City Solicitor Marcel Pratt said he believed the ordinances would stand up in court.
"These ordinances provide relief at a time when our most vulnerable communities need it the most, while also appropriately balancing and protecting the rights of landlords and property owners. We have absolute confidence that the ordinances are legal, and this lawsuit has not changed our certainty one bit," Pratt said.

WHYY is one of over 20 news organizations producing Broke in Philly, a collaborative reporting project on solutions to poverty and the city's push towards economic justice. Follow us at @BrokeInPhilly.
WHYY is your source for fact-based, in-depth journalism and information. As a nonprofit organization, we rely on financial support from readers like you. Please give today.