8th Police District Fall Festival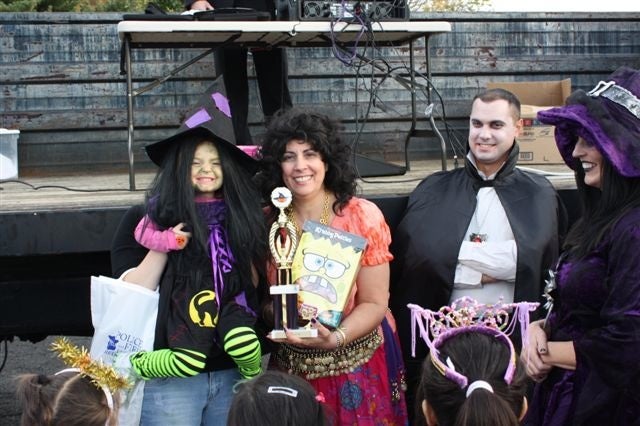 Hundreds of neighbors in the 8th Police District attended its 2nd Annual Fall Festival hosted by Captain Deborah Kelly and the officers in the district on Sunday.
Photo slideshow below.
On this beautiful autumn day, residents enjoyed delicious food, non-stop music by a DJ, visits into a haunted house (roll room and cell block), rides on a fire engine, a moon bounce, games of chance, sack races, a magic show and a costume parade and contest.
A special thank you to more than 100 area businesses, Councilman Brian O'Neill, and State Rep. Dennis O'Brien for their support and generosity, which enabled the community to enjoy the hospitality of its police, neighbors and friends, and partake in the raffle of 42 spectacular gift baskets during the Silent Auction. This festival proved to be a day of no tricks, but treats for all!
Elsie Stevens lives in Holme Circle and is a member of the 8th PDAC. You can read all her contributions to NEast Philly here.