Race to watch: Mark Moffa and Joe Hogan compete for 142nd Pa. state House district seat
Moffa and Hogan, both politically experienced, have vastly different stances on abortion, climate, and the economy.
Listen
1:36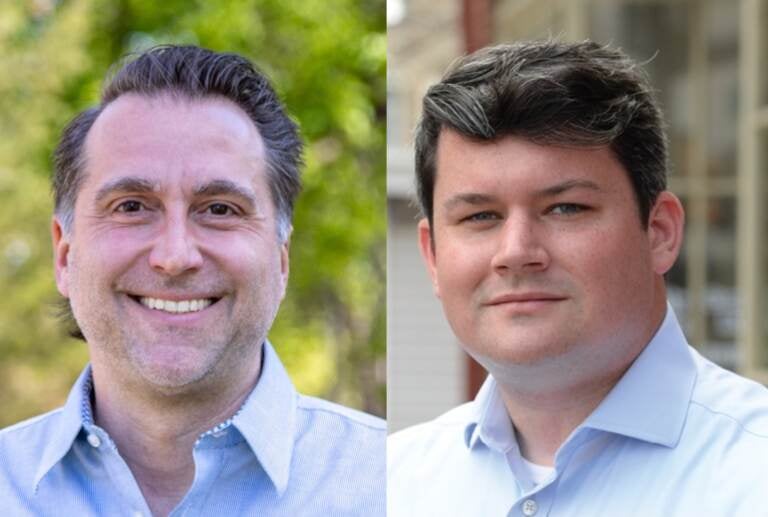 Ask us: As Election Day draws near, what questions do you have?
Democrat Mark Moffa wants to represent the historically GOP-led 142nd state House district in Bucks County.
Democrats believe they have a chance to take some control in the state House this year, after redistricting produced 101 Democratic-leaning districts and 102 Republican-leaning districts, according to data from the Princeton Gerrymandering Project. The state previously had 85 Democratic-leaning districts and 118 Republican-leaning ones.
The 142nd district is crucial in the attempt to win a Democratic majority because redistricting has given Democrats a slight advantage in the district and its current representative is running for the state Senate. Democrat Mark Moffa, a journalist and local politician, is vying for the spot, facing economic/land planner and Republican Joe Hogan.
The 142nd district includes Lower Southampton, parts of Middletown and Northampton townships, and Langhorne, Langhorne Manor, and Penndel boroughs. It had a slight Republican majority before redistricting, but now Democrats have a new marginal advantage. The district was 41.44% Democrat and 44.03% Republican voters, and is now 42.70% Democrat and 41.78% Republican.
Moffa hopes his stance on reproductive rights will be key to his success.
Moffa, who is endorsed by Planned Parenthood, Vote Pro Choice, and the Pennsylvania chapter of the National Organization of Women, said he would uphold Pennsylvanians' rights to safe and legal abortion.
"I will fight like hell against these extremist efforts that are underway in Harrisburg to amend the state constitution to deny women reproductive rights," Moffa said. "A vote for my opponent would be a vote for the extremist bans."
Moffa on ways to make Pennsylvanians' lives more affordable
Moffa, 44, lives in Penndel Borough, and served as an elected member of its borough council from 2018 to 2021. He then ran for Penndel mayor, and lost to Republican Thomas C. Sodano, Jr.
Before he served on Penndel Borough Council, Moffa served on the borough's Revitalization Task Force. He also previously served on Lower Makefield's Farmland Preservation Committee and zoning hearing board.
He grew up in Camden, New Jersey, with a single mother in a working-class family.
He said his family relied on government programs — food stamps, Section 8 housing, welfare, Medicaid — to get by and that influenced his political ideals.
"At a very early age, I gained an appreciation for the impact that thoughtful government programs can have on people's lives," Moffa said. "And I carried that with me through my whole life."
Moffa has worked as a journalist for about 20 years. He's now the managing editor and associate publisher for Unique Homes Magazine.
Moffa said his six key issues are abortion, voting rights, public education funding, the environment, LGBTQ+ rights, and "making life more affordable" for Pennsylvania families.
He said he supports Josh Shapiro's plans to address inflation — like cutting Pennsylvania's net income tax rate. Moffa said he also wants to expand the property tax and rebate program, and more funding for medicaid and LIHEAP.
He also talks a lot about universal pre-K, and making childcare more affordable. He said more accessible childcare will help with the state's "shortage of labor."
Moffa is working with the non-partisan organization, Children First PA, and pointed to their plans and policy proposals to support non-traditional hour childcare programs — like providing more grant and mentoring programs, reducing regulations for when children are not actively learning, or increasing the "add-on payments for programs participating in the child care subsidy system."
He also supports common sense gun control laws, like background checks and red flag rules.
He wants to change the state's public school funding model. Pennsylvania public school systems are largely funded through local property taxes. He'd like to see more state-level funding and less reliance on property taxes, partly to ease the burden on senior citizens, especially those on a fixed income struggling to pay the costs of living. "They'd like to retire and live their final years in the home they've been in and they can't afford to do so," Moffa said. "And the only solution has to come from the state."
Moffa believes he can "further those causes in Harrisburg and that if my opponent were to win, if the other side were to win, that we'd be a lot worse off."
Moffa also wants to shake things up in Harrisburg.
He has pledged to enact rules reform if he's elected. He believes rules reform can incentivize working across the aisle and cut the red tape around bills getting passed by committees — proposing that if a bill has bipartisan support, a vote is mandatory to get it out of the committee. Right now in Harrisburg, "a bill can't leave a committee unless the chair of that committee authorizes a vote on it," Moffa said, and the GOP dominates committee chairs.
Moffa criticized his opponent for turning down opportunities for three debates — with the non-partisan groups We the People PA, the League of Women Voters, and Children First PA.
"We don't know a whole lot about what he stands for or what he would do," said Moffa.
Hogan on the economy, crime, and abortion
Hogan's campaign site is bare, with six words describing his campaign: "Good jobs. Great schools. Better neighborhoods."
Hogan gave more detail in an interview with WHYY News.
He said he received invitations for two debates, both of which he turned down.
"A lot of times these organizations say they're not partisan, but they are partisan," Hogan said. "So if there was to be a neutral debate, like at the Bucks County Community College with a neutral arbiter… I would absolutely go and support it, but I'm not going to walk into a partisan event for 'gotcha politics.'"
Hogan, 34, grew up in Levittown and lives in Langhorne.
He worked for the late congressman Mike Fitzpatrick for six years after college in Bucks County and in Washington, D.C. He had a number of roles under Fitzpatrick, most recently as his legislative aide and assistant. Now, Hogan is the program director for the Bucks County Redevelopment Authority, and working to earn a law degree from Temple.
He touts his "blue-collar" background and growing up in a union carpenter family. Hogan was vague on how he'd support raising the minimum wage — it should "'probably" be increased to "some number," he said. He also supports raising wages for state employees who work in prisons and home health aides.
Hogan said his key campaign issues are the economy and crime.
His ideas for making life more affordable: "Having a policy that taps into all energy sources," Hogan said. He supports fracking and says using Pennsylvania's natural gas supply will create "jobs in the process," and will lower the cost of energy. When asked about transitioning to clean energy, Hogan said he could support an off-ramp timeline of 50 years.
In terms of crime, Hogan said he just wants violators of the law to be prosecuted and harsher punishment for drug dealers. He said he doesn't see harsher gun laws as the way forward.
"I don't know if more regulations or more laws in terms of guns is going to solve the crime if we're not prosecuting the people that are committing these crimes in the first place," Hogan said.
On abortion, Hogan is more conservative. He said he's a "pro-life guy."
Hogan said he believes most Americans want to protect the right to abortion, "but also want to put reasonable limits in place that protect the mother, but also at some point will protect the life that would be born from the pregnancy." Hogan didn't share exactly what limits he'd support or propose, but he wrote in a Levittown Now article that he supports "limiting the number of elective abortions," and wants to protect abortion when its "medically necessary or in cases of rape or incest."
He'd also like to make some changes in Harrisburg, like increasing transparency on gifts to politicians. He said he wants a gift ban or major restrictions on them.
Like Moffa, though, he said he wants to help increase bipartisanship.
"I think my blue collar background, but also working in some other more white collar professions, I think I'm the person that can really help do that," Hogan said.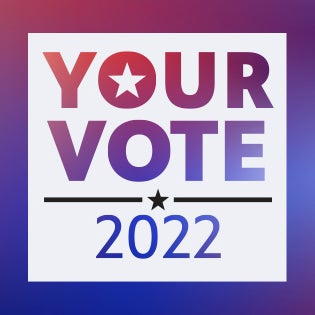 Your go-to election coverage
WHYY is your source for fact-based, in-depth journalism and information. As a nonprofit organization, we rely on financial support from readers like you. Please give today.