Protesters in Rittenhouse decry Trump threat to deploy federal officers to Philly
Updated 9:45 p.m.
Roughly three-dozen protesters gathered in Center City Tuesday night to make it known that they have no intention of accepting federal officers in their city's streets.
The rally, organized by the group Refuse Fascism, started in Rittenhouse Square, where protesters carried signs like "No Police State" and "No Fascist Military War on the People."
There's a smallish group gathering in Rittenhouse Square right now, protesting the president's statement that federal officers could be deployed in Philly and other big cities, as they were in Portland. pic.twitter.com/DvwyMxdMyq

— Katie Meyer (@katieemeyer4) July 22, 2020
The demonstration comes in response to President Donald Trump's comments about federal law enforcement officers who have been involved in increasingly violent clashes with protesters in Portland, Oregon — without permission or support from local leaders.
The camouflage-clad officers have been seen on video spraying tear gas at protesters, hitting them with batons and grabbing people off the streets into unmarked minivans.
"This ends with me, this ends with you, this ends when ordinary people like us let this country know and let the world know that we're not tolerating it anymore," said Zoe Sturges, 26, a Philadelphia Kindergarten teacher, who was arrested and given a citation last month after climbing over a barricade to hand daisies to a member of the National Guard.
An organizer speaking on a bullhorn said the group is proposing another protest "on a much larger scale" on Aug. 1.
The group later began marching down to City Hall, escorted by police officers on bicycles, chanting, "We stand with Portland, no fascist policing!" and "Together, stay tight, we'll do this every night!"
There's a smallish group gathering in Rittenhouse Square right now, protesting the president's statement that federal officers could be deployed in Philly and other big cities, as they were in Portland. pic.twitter.com/DvwyMxdMyq

— Katie Meyer (@katieemeyer4) July 22, 2020
On Monday, Trump indicated he could send federal officers to other cities, including Philadelphia.
"We're not going to let New York and Chicago, Philadelphia, Detroit and Baltimore … Oakland is a mess, we're not going to let this happen in our country. All run by liberal Democrats," Trump said. "We'll have more federal law enforcement, that I can tell you. In Portland, they've done a fantastic job."
#BREAKING: President Trump says he may send "more federal law enforcement" to New York, Chicago, Philadelphia, Detroit, Baltimore, Oakland, and other cities to deal with unrest: "In Portland they've done a fantastic job." pic.twitter.com/Pe6aDv6AVt

— The Hill (@thehill) July 20, 2020
Since Trump's comments about deploying federal officers around the country, at least one city has confirmed that it plans to cooperate.
Chicago Mayor Lori Lightfoot said Tuesday that federal forces will be engaging in a "partnership" to reduce violence in the city, and added that she doesn't intend for the situation to mirror Portland.
"We welcome actual partnership, but we do not welcome dictatorship, we do not welcome authoritarianism, and we do not welcome unconstitutional arrest and detainment of our residents," Lightfoot said, according to the Chicago Tribune.
Sturges said that concerns her because "it's a slippery slope."
"If they're doing that in one city, and now they're doing that in a second city, unless something changes, the general trend seems to be that any city that is resisting, that is pro-Black Lives Matter, any city that is resisting the police being able to do what they want with no consequences is going to get whoever these people's boots on their backs," she said. "It's scary."
"People are asleep. They think it's just the stomping out of an uprising, it's nothing that's going to affect them, right?" said protester Dorothy Rex, 48, of Philadelphia. "But when they start making the restrictions tighter … Right now, it's like, 'Oh well, they're attacking a federal building.' Well, later on maybe they're just marching down the street and now we're going to get gassed just for marching down the street."
Thus far, there is no sign that the Trump administration has followed through on that threat in Philadelphia. A spokesman for Mayor Jim Kenney said there has been no further word on the topic from federal officials. A spokesperson for the Department of Homeland Security didn't immediately respond to a request for comment about what might spur such a step.
Kenney and Philadelphia District Attorney Larry Krasner have both been unequivocal in their opposition to federal officers being stationed in the city.
"The President's threat is wrong on many levels. To send federal agents to police U.S. cities that have not requested such aid can only impede the work of local governments and exacerbate already heightened tensions in these cities," Kenney said in a statement.
He added, "To target cities that are led by Democratic mayors is clearly a politicization of federal resources that should outrage all taxpayers."
Krasner, meanwhile, indicated he believes federal officials' actions in Portland have fascist overtones, and vowed that "anyone, including federal law enforcement, who unlawfully assaults and kidnaps people will face criminal charges from my office."
But speaking on Fox News Monday, Acting DHS Secretary Chad Wolf said that while he prefers to work with state and local officials, their opposition to federal forces would not be enough to stop the department from deploying them, if it saw fit.
"I don't need invitations by the states, state mayors or state governors to do our jobs," he said. "We're going to do that whether they like us there or not. That's our responsibility."
That assertion has been met with skepticism from some legal experts.
According to Oregon Public Broadcasting, federal officers in Portland are from the U.S. Marshals Special Operations Group and Customs and Border Protection's tactical unit. They're specifically tasked with protecting federal property, like the courthouse where nightly protests have been taking place. But OPB has reported not all of their arrests have been made near federal property, and some of the arrested protesters maintain they were not involved in any criminal activity.
The Oregon Department of Justice is now suing DHS, the U.S. Marshals Service, Customs and Border Protection and the Federal Protective Service over what it alleges are civil rights abuses — for instance, allegedly seizing and detaining people without probable cause.
The Unitarian Church of Portland and activist group Western States Center have filed a separate civil rights suit.
Since George Floyd's killing by a Minneapolis police officer at the end of May, protests over police brutality and systemic racism have continued almost daily in Philadelphia. Early on, some of those protests were followed by looting and vandalism, but that element of the unrest has since died down.
Those destructive incidents in June were followed by an aggressive police response that city officials have since admitted was, at times, inappropriate — like when officers tear-gassed protesters trapped on a highway embankment.
Around that same time, when tensions in the city were highest, Pennsylvania National Guard troops spent more than a week in Philadelphia at Kenney's behest.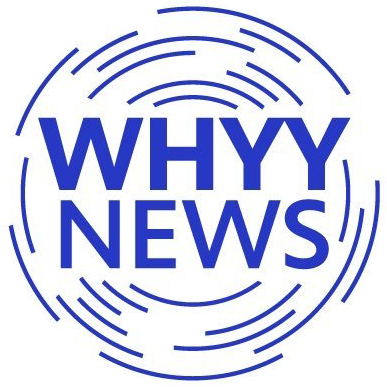 Get daily updates from WHYY News!
WHYY is your source for fact-based, in-depth journalism and information. As a nonprofit organization, we rely on financial support from readers like you. Please give today.