Protesters at Biden's Philly HQ push him to get aggressive on poverty; 1 arrested
A group of about 50 people calling for significantly increasing assistance for the poor demonstrated outside former Vice President Joe Biden's presidential campaign headquarters in Center City Monday evening, and one was arrested after she allegedly broke through a rented fence that was blocking the building from the sidewalk and attempted to push a list of demands through a door.
The protest, which had begun a mile away at the Liberty Bell and ended at the office building near City Hall, was organized by the Poor People's Economic Human Rights Campaign — a longstanding Philly-based group that advocates for universal access to things like food and housing.
Longtime organizer Cheri Honkala, the protester who was later arrested, explained that the group was targeting Biden because "we're sick and tired of what's happening in our wealthy country."
Biden, she said, needs to do more to help America's poorest, something she pushed for when she was the Green Party's vice presidential nominee in 2012.
The group arrived in Center City with a list of four official demands: unite immigrant families and children, transfer the country's "war budget" to provide healthcare, housing, and food for people, meet with homeless PPEHRC members who are living in abandoned houses, and listen to community members about ending gun violence in cities like Philadelphia.
A spokesperson for Biden's campaign didn't respond to a request for comment about the demands, but his list of stated policies does touch on some of those areas.
Biden's campaign says he supports banning "assault weapons" and stronger gun background checks, among other things, and ending family separation at the Mexico border. His healthcare proposal includes a public option, but not a universal system.
It wasn't clear when and why the fence outside the Centre Square office complex — which houses many organizations, including the University of Pennsylvania Health System, not just the Biden campaign — was erected. Police officers and building personnel at the scene declined to comment, and a spokesperson for Biden didn't immediately respond.
Honkala later said police charged her with defiant trespassing.
A number of the protesters noted, while they think there is too much money in politics and not enough focus on the needs of the poor, they ultimately prefer Biden to President Donald Trump.
Howie Hawkins, a New York-based perennial Green Party presidential candidate, who is also running in this year's election, acknowledged that many people who might prefer a further left candidate tend to vote for Democrats — particularly down-ballot. But he argued, voters deserve other options.
"These two parties are presiding over a failed state," he said.
The issues protesters raised weren't limited to their stated demands. They called for Biden to support the Green New Deal to address climate change, advocated for reviving Pennsylvania's general assistance program, condemned a criminal justice system they think is overly punitive and said they want strict limits on corporate influence in politics.
Members of the Poor People's Army protested outside Joe Biden's Philadelphia Campaign Office Monday. (Kimberly Paynter/WHYY)

Organizations marching against inequity header to Joe Biden's campaign office chanting, "Joe Biden, you can't hide, we can see your corporate side." (Kimberly Paynter/WHYY)

Liam, an organizer from Adapt, demanded equal healthcare for people with disabilities at a protest march against inequity to Joe Biden's Philadelphia headquarters. (Kimberly Paynter/WHYY)

Reverend Jeanette Davis, an anti-gun violence advocate, led a prayer for Philadelphians affected by gun violence. (Kimberly Paynter/WHYY)

Protesters fighting for better schools, healthcare and against politicians serving corporate interests gathered outside Joe Biden's Philadelphia headquarters Monday. (Kimberly Paynter/WHYY)

Howie Hawkins, a Green Party candidate for president, spoke at a protest march against inequity to Joe Biden's Philadelphia headquarters. (Kimberly Paynter/WHYY)

Members of the Poor People's Army protested outside Joe Biden's Philadelphia Campaign Office Monday. (Kimberly Paynter/WHYY)

Protesters taped signs to the fence surrounding the office building of Joe Biden's campaign headquarters in Philadelphia. (Kimberly Paynter/WHYY)
And for many of the protesters present, arguments about partisanship feel less important than a more immediate concern in Philadelphia: gun violence.
Rosalind Pichardo, who has lost several loved ones to gun violence and started an organization, Operation Save Our City, to help family members grieve, said she and several other people who have been similarly affected joined the Poor People's march to show solidarity, and help their message spread further.
She thinks the push for economic justice and efforts to curb gun violence face similar challenges.
"The people, the victims and survivors, are not at the table often enough to fund resolutions and solutions to this gun violence," she said. "You've got to understand."
George Jones, who lives in North Philadelphia and said gun violence was also one of his main concerns (he suggested melting down all the city's guns en masse) isn't particularly against Biden — he thinks he's a "good man" and intends to vote for him.
But he added, he thinks politicians who run for president generally suffer from a common problem: they don't spend much time in places like North Philly.
"They forget about everything," he said.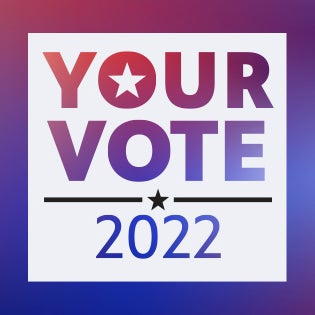 Your go-to election coverage
WHYY is your source for fact-based, in-depth journalism and information. As a nonprofit organization, we rely on financial support from readers like you. Please give today.