Proposal to coordinate planning and development on Tuesday's ballot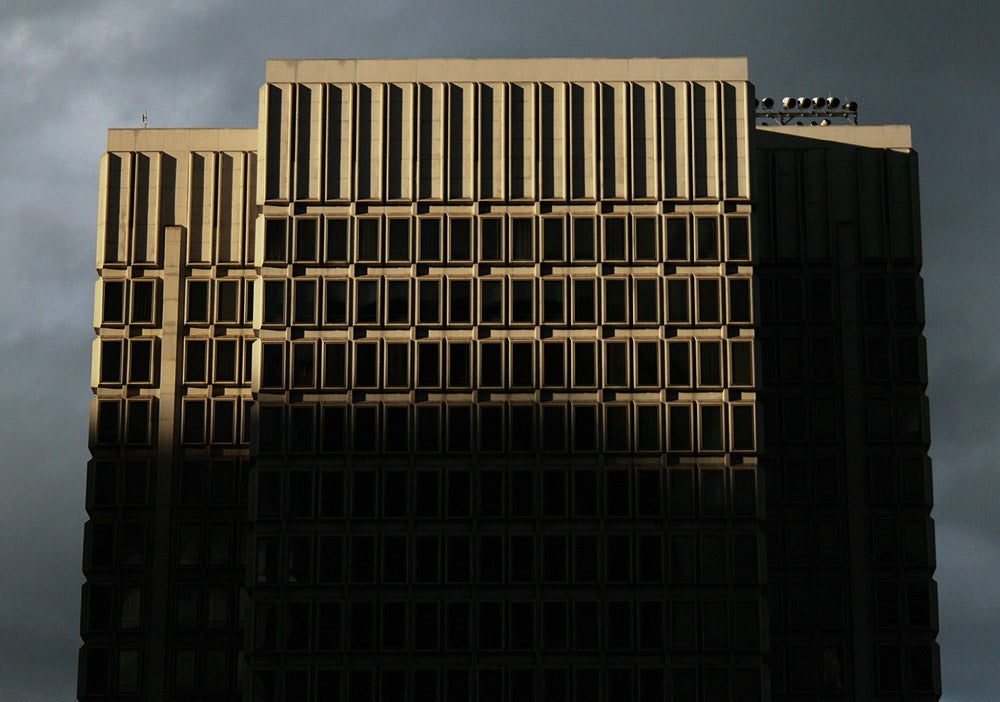 Next week, Philadelphia voters will be asked to elect a new mayor, new state Supreme Court judges, and at least a few new members of City Council. Turnout is expected to be low, even with some seats still in contention.
But the committed few who do make it to the polls on Tuesday will also be asked to weigh in on an obscure-sounding but important change to the structure of the city government:
Shall the Philadelphia Home Rule Charter be amended to create a new Department of Planning and Development, headed by a Cabinet-level Director, to oversee the City's planning, zoning, development services and housing and community development functions; put the Historical Commission in the Charter and create a new Housing Advisory Board; and attach the City Planning Commission, Historical Commission, Art Commission, Zoning Board of Adjustment and the Housing Advisory Board to the new Department?
Since most ballot questions are structured to elicit a sure-why-not response from voters, the measure is likely to pass. For those who want to know a little more, here's the story.
Last fall, City Council President Darrell Clarke introduced a couple bills calling for a massive overhaul of the city's planning and development agencies to be submitted to the voters via a ballot question. The proposal calls for the Planning Commission, Art Commission, Historical Commission, Zoning Board of Adjustment, and a new Housing Advisory Board to be placed under a new Department of Planning and Development, which will be directed by a cabinet appointee paid $150,000 a year. The proposal would also take the Office of Housing and Community Development, which was started by Mayor Frank Rizzo in the 1970s, out of existence. The new Department would be split into three divisions: a division of development services, a division of planning and zoning, and a division of housing and community development.
Essentially, the proposal is meant to formalize the coordination of the city's various departments and agencies that deal with planning and development.
Initially, the proposal included the Department of Licenses and Inspections within the new Department of Planning and Development, which Council President Clarke has said is intended to streamline review and permitting. But the timing of the announcement was inauspicious, coming on the same day as a report from a special commission appointed by Mayor Michael Nutter to investigate the building collapse at 22nd and Market streets and make recommendations for reform at L&I. Clarke said the timing was coincidental, and that his proposal had been in the works for more than a year, though nobody outside of his office seemed to have heard of it before it was introduced.
L&I was taken out of the proposal after a number of groups cried foul, saying that the change could bury the Department's public safety mandate under concerns about streamlining development. In its current form, the proposal mimics, in some ways, the structure of the city's planning and development functions under the Nutter Administration. After taking office, Nutter appointed a number of deputy mayors to coordinate various agencies. If the ballot question is approved next week, the new Director of Planning and Development will serve in a similar capacity as Alan Greenberger, the deputy mayor for commerce and economic development.
At first, the proposal was met mostly with confusion. Advocacy groups—from the Building Industry Association to the Crosstown Coalition of Civic Associations, the Committee of 70 and the Development Workshop—wanted Clarke to slow down and allow for a more rigorous review process. Though the proposal was initially pushed through committee after an hour-long hearing, it was later pulled back. Clarke, who had wanted the question on the May primary ballot, agreed to put it off until the general election next week. And various groups that had concerns about the charter change came around to support it.
"For too long, offices that have a role in development were permitted to row in different directions and not communicate with each other, creating a confusing and frustrating environment for those who want to help Philadelphia grow and prosper," Clarke wrote in a letter to civic groups earlier this week. "More significantly, this confusion allowed city government to evade accountability. If Ballot Question No. 2 is approved, the buck will stop with one Department head who reports directly to the mayor."
It's not clear how things might change on a practical level at the boards and agencies affected by the proposal. The Planning, Historical, and Art commissions will still have independent, civilian boards appointed by the Mayor. While OHCD will cease to be called OHCD, there are no layoffs planned, and its workers will still have the same responsibilities. The Historical Commission will be part of the City Charter for the first time, which will give it some formal recognition but won't necessarily have any practical impacts.
How much will having one boss focused on development change the way these agencies think of their missions? We'll find out.
A small coda here: Clarke agreed to take L&I out of the proposal, but not because he doesn't think it should be in there. At a speech at the annual BIA housing conference last month, Clarke said that press attention and questions from various parties led him to remove L&I from the proposed Department. He believes it will be placed there at some point. And when someone comes to him and says, "L&I's duties should be coordinated along with the rest of the Department of Planning and Development," Clarke says he'll just smile and respond: "Good idea."
Review the proposed legislation here. Read a letter supporting the charter change from Anne Fadullon of the BIA and Rick Sauer of PACDC here.
WHYY is your source for fact-based, in-depth journalism and information. As a nonprofit organization, we rely on financial support from readers like you. Please give today.