Clean Ocean Action helps lawmakers understand that clean water is good for business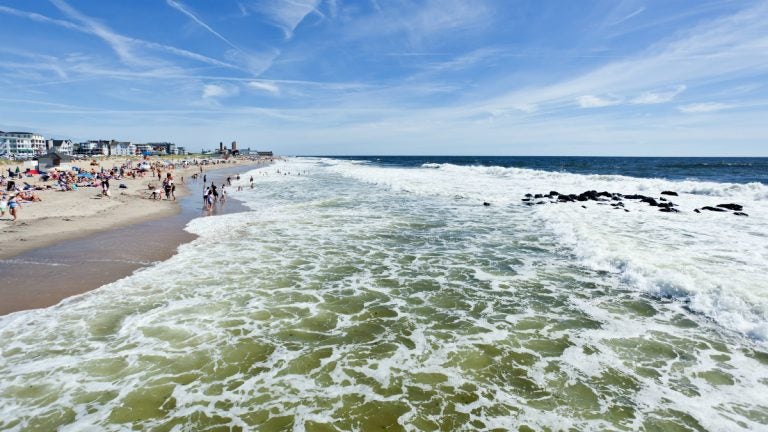 Who she is: The longtime face of Clean Ocean Action, a coalition of 125 organizations dedicated to protecting New Jersey's marine waters, Cindy Zipf is perhaps the best-known advocate for cleaning up and preserving the state's coastal environment.
How she got there: As a senior at the University of Rhode Island where she earned a bachelor's degree in marine affairs, Zipf served an internship at the American Littoral Society, focusing on closing down dumpsites off the coast. In 1984, Clean Ocean Action was spun off from that project and Zipf became its full-time coordinator — where, as a book about the organization says, she has spent 30 years making waves.
Age: 56
Hometown: Highlands, where she lives with her husband.
Why she got into this line of work: "I was born to it. I couldn't dream of a better job,'' she says, deciding on a career in marine biology as a sixth grader. Born in Staten Island, she fell in love with the Jersey Shore as a toddler. Her family eventually moved there. "My mom would tell stories of how the only way to keep me happy was to get me to the beach. It's in my DNA.''
Why her work matters: Her organization has helped end ocean dumping of sewage sludge, mud, acid, and other wastes off the Jersey coast and has been instrumental in efforts to prevent industrialization of the ocean. The latest campaign is focused on preventing a liquefied natural gas (LNG) terminal from being built off the coasts of Jersey and Long Island. Earlier this month, New York Gov. Andrew Cuomo blocked the project. "I love working for the ocean,'' Zipf says. "We collectively do what it takes to defend it. If it is harmful, we put the full might of our organizations against it.''
Is the ocean healthier today: "Without a doubt,'' said Zipf, recalling earlier summers marred by medical waste and dead dolphins washing up on beaches along the Jersey Shore. "Now, we do have beach closures, but they are fewer and far between. It is not nearly as overwhelming as it was in the 1980s.''
Biggest achievement: Changing the mindset about the critical importance of the ocean to the entire state. "Policymakers finally saw it is not just about saving whales. It is about saving towns and the economy,'' she said, referring to New Jersey's nearly $40 billion tourism economy. "That still resonates with people.'' How much have things changed? Zipf recalls the days when the state's pollution problems made it the butt of jokes "Now it's a premier coastal destination.''
Some disappointments: It was Cuomo, not Gov. Chris Christie, an outspoken critic of the LNG terminal in the past, who vetoed the project. "New Jersey needs to be on the record for slamming the door on these facilities.'' Zipf also is worried the state is slipping back somewhat on regulations to protect coastal areas and waters in the state based on recent proposals.
What New Jersey has done wrong: Too much paving and building along the coast has led to runoff of pollution into the state's waters, a problem that is only going to get worse as sea levels rise and climate change occurs, according to Zipf.
Optimistic about the long-term prospects: "What's not to love about the ocean? It's resilient. If you give the ocean a chance to heal, it can come back. That's a powerful message for all of us."
_____________________________________________
NJ Spotlight, an independent online news service on issues critical to New Jersey, makes its in-depth reporting available to NewsWorks.