President Biden urges Delaware graduates to fight against the 'oldest and darkest forces in America'
In the wake of two national mass shooting tragedies, President Joe Biden urged University of Delaware graduates on Saturday to fight against the "oldest and darkest forces in America" and work toward progress to protect democracy.
"The next 10 years of your life are going to determine what the next 50 years of this nation will look like," Biden said in an optimistic commencement address to a sea of graduates donned in blue robes at Delaware Stadium in Newark. "We're at one of those inflection points in history where things are changing so fundamentally, that we have to act."
Biden acknowledged that the 6,411 University of Delaware students are graduating during a tumultuous era in U.S. history: In May alone, COVID-19 deaths reached 1 million, 10 Black Americans were murdered in a Buffalo grocery store, and 19 children were killed after a gunman opened fire inside a classroom at Robb Elementary School in Uvalde, Texas.
"Too much violence. Too much fear. Too much grief," said Biden, whose stop in Delaware came between his visits with mourning families in both cities.
He talked about the fight for civil rights in the '60s and the forces that pushed against those progressive steps.
Those forces have always existed, Biden added, and the country "should not be surprised" that they are alive in 2022, ripe with new energy, "preying on hopelessness, demonizing people who don't look like them."
But Biden said that this generation of young people is what makes him the most optimistic about the future of the country.
"I've never been so optimistic in my life… because of you, this generation… Your generation is the most generous, the most tolerant, the least prejudiced, the best educated generation this nation has ever known. And that's a simple fact," he said.
Biden graduated from the University of Delaware in 1965 with a double major in history and political science. With the 2022 graduates, he shared advice he received from his political philosophy professor, David Ingersoll, who referenced a Plato quote.
"[Ingersoll] said, 'The penalty good people pay for not being involved in politics is being governed by people worse than themselves,'" Biden said. "This is no time to be on the sidelines. I mean it from the bottom of my heart. We need all of you to get engaged in public life and the life of this nation."
On Saturday, Biden was awarded the medal of distinction from the University of Delaware, having already received an honorary degree from the university in 2004.
Biden was expected to announce a $10,000 student loan forgiveness plan during Saturday's commencement speech, according to the Washington Post, but that announcement was postponed after the Texas school shooting.
Biden closed his remarks by telling graduates that the fight against the "oldest and darkest forces in America" won't be easy, but that he believes in the younger generation and urged them to act.
"The oldest and darkest forces of the past may believe they'll determine America's future. They are wrong… wrong, wrong, wrong. We will. You will."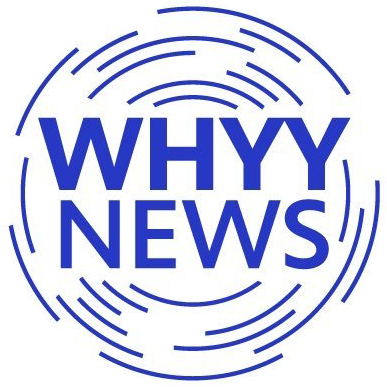 Get daily updates from WHYY News!
WHYY is your source for fact-based, in-depth journalism and information. As a nonprofit organization, we rely on financial support from readers like you. Please give today.