PHONK! to make noise for social justice in FDR Park this weekend
FDR Park to inaugurate a new festival of brass and drum bands who play for liberation causes.
This Saturday. FDR Park in South Philadelphia will be filled with Philly musicians playing that PHONKy music.
PHonk!Philly, or PHONK!, is a free music festival featuring nine bands, including some that are seen and heard regularly at demonstrations and protests around Philadelphia: Mad Beatz Philly, Positive Movement Entertainment drumline (PME), and the Brazilian percussion ensemble Acarajé Drums.
PHonk!Philly is a version of HONK!, a series of locally organized festivals in cities all over the country, featuring brass and drum bands that often play in the streets for progressive and social justice causes.
"I've seen a couple of videos, and it just like it reminds me of like the Mummers, or more of like Odunde," said Tony Royster, the creator of the PME drumline. "I was very excited about that."
"It just highlights, to me, culture-bearers in Philadelphia, like Black and Latino artists who are traditionally have been keeping the soundtrack of the city alive," said Jesse Mel, who heads the Mad Beatz drumline. "The drill teams, the percussion ensembles, you know, all this just brings flavor to the Philadelphia neighborhoods."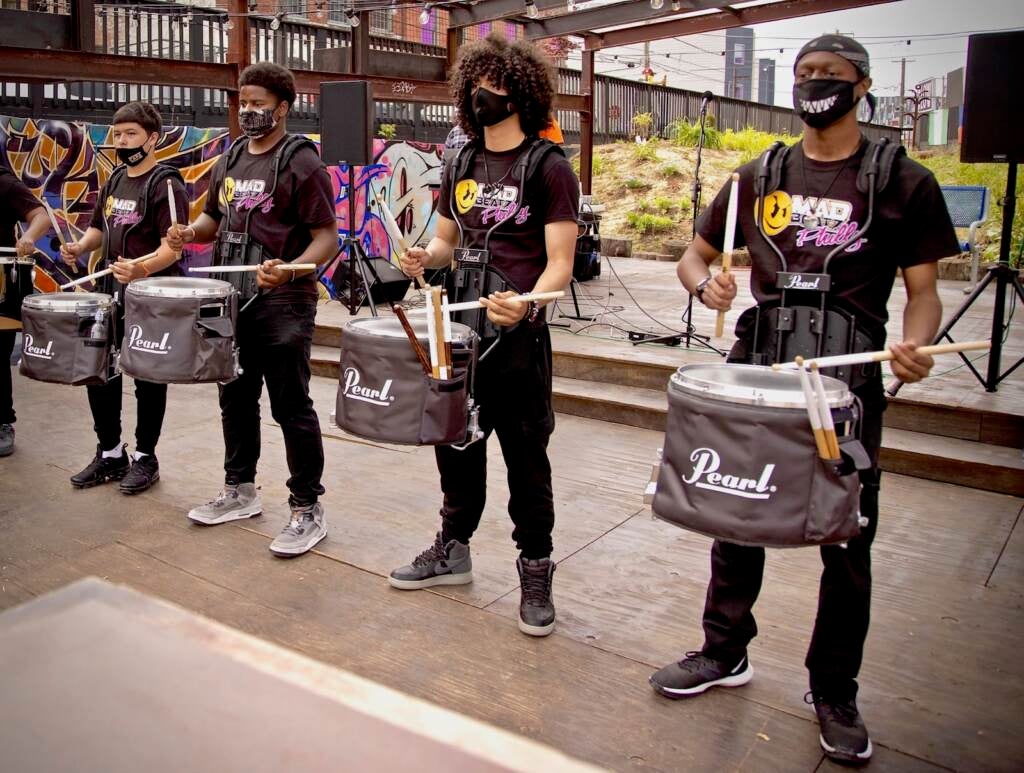 The HONK! festivals started in 2006, in Somerville, Massachusetts, and has spread to 22 cities, including Austin, Detroit, Seattle, New York, and Providence.
"We started inviting international bands as well, and it caught fire internationally," said Reebee Garofalo, co-organizer of the Somerville festival. "There are five HONK! festivals in Brazil, as if Brazil needs another music festival. It's just this magical thing that happens."
Due to the pandemic, HONK! did not happen in Somerville in 2020. Instead, a virtual version was staged, wherein brass and drum bands submitted videos of themselves to a central video livestream. Garofalo said that spread the message of HONK! even wider.
"There was even a band from Antarctica that marched for about 30 seconds until their valves froze," said Garofalo. "As a result of that world wide response, there is now a HONK! festival in Uganda. We are in a whole new continent."
This first PHONK festival in Philadelphia was organized by Elaine Holton, a transplant from Austin, Texas who experienced her first HONK! there. When she moved to Philadelphia, she settled in West Philadelphia near 52nd Street.
On May 30, 2020, when many parts of the city were experiencing protest and unrest in the wake of the murder of George Floyd, Philadelphia Police entered the 52nd Street corridor with tanks and tear gas. Many residents say it was a needless and racially motivated attack on the neighborhood.
"That was my first experience of police violence, at 46 years old. It was very traumatic for me, and I had a hard time processing that trauma in my body," said Holton. "Being a percussionist and a drummer, I knew how I usually process my trauma is through the arts, music specifically, and then dance and movement. I thought as a way to heal myself, and hopefully help my West Philly community heal, was to just play music."
Holton joined Acarajé, a Brazilian percussion group that has appeared in street demonstrations. She witnessed the power and joy of bringing music into struggles for social justice.
"Being able to provide this rhythm, this heartbeat," she said. "That's what I feel like we provide to these actions is this heartbeat, this drive, this energy to keep people talking about social justice and talking about collective liberation."
Holton set out to create a set of values that PHONK! would live by, asking all of the participants to stand in solidarity with struggles that challenge all forms of oppression, inequality, and domination, and to reclaim and redefine the use of public space.
"Whenever I talk to people, I let them know these are unifying principles and you have to be aligned with them if you want to participate," said Holton. "That was an ask that I made to everyone: to the bands, to my volunteers, to the team that I work with, to the artists and to all of our sponsors, community and business."
She also expanded the lineup beyond drumline and second line bands, to include traditional Puerto Rican drumming by Los Bomberos de la Calle, Arab percussion by Al Bustan Seeds of Culture, the simcha band of Kol Tzedeck — an activist klezmer band, and the Acarajé ensemble, which is a co-organizer of the festival.
"I am someone who is multicultural. I'm Jewish, Chinese, Black, and American," said Holton. "Cultural preservation is something that is very near and dear to me."
The PHonk!Philly festival will feature muralists doing live painting, and vendors selling food and crafts. A small parade with music is expected to loop through the park. Holton is already starting to plan PHONK! next year.
"I want to do it again," she said. "I'm really excited to invite more cultural artists and groups to the event and continue spreading that PHonk!Philly message of unifying principles, and creating community where we uplift each other, give each other energy to continue fighting for collective liberation."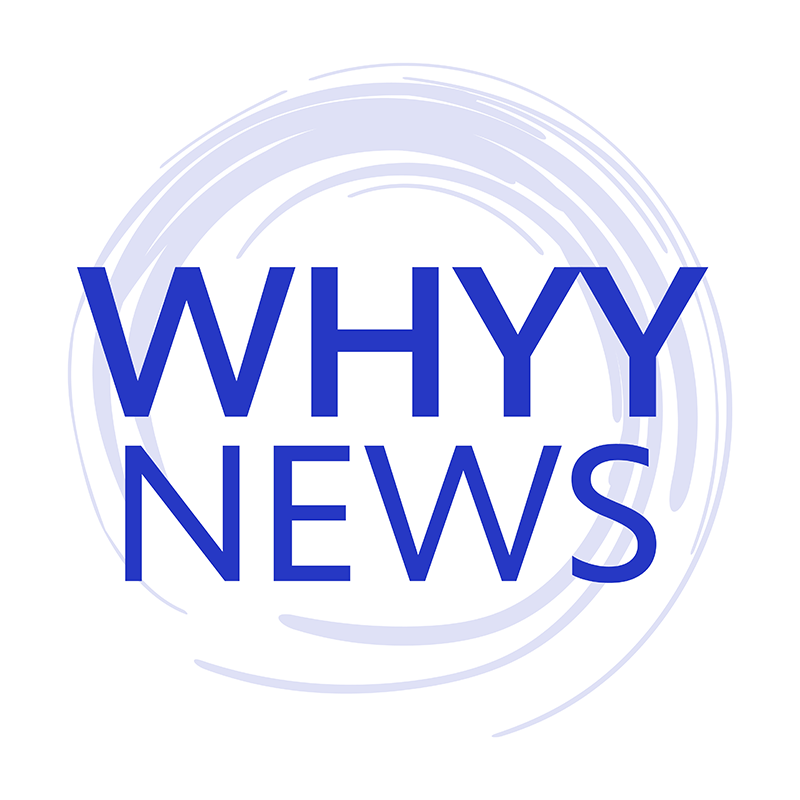 Get daily updates from WHYY News!
WHYY is your source for fact-based, in-depth journalism and information. As a nonprofit organization, we rely on financial support from readers like you. Please give today.