Philly's Magic Gardens helps employees donate organs
The executive director of Magic Gardens found "joy" in donating a kidney. She changed the company's health benefits so workers can do the same.
Listen
1:53
Around Thanksgiving in 2020, Emily Smith was talking to an old friend who mentioned that her sister, Sarah, was sick with bad kidneys, a family genetic problem called Alport syndrome that was manifesting as renal failure. Her situation was dire.
Smith is the executive director of the Magic Gardens, the folk art environment on Philadelphia's South Street. Her immediate response was to take executive action.
"I was, like, 'All right, sign me up.' What do we need to do? I got to get tested," said Smith. "My friend was, like, 'Calm down. I wasn't asking for a kidney.'"
But ultimately that is what happened. Sarah's family was not able to donate because their kidneys may also have the same genetic problem. Smith's kidneys were not an exact match with Sarah's, but the two could enroll in a donation chain.
Here's how a donation chain works: Smith's kidney would be given to another patient with whom she matches. That patient would have their own donor lined up, who would give their kidney to a third patient who matched and who also had a donor lined up. The chain continues until a matching donor circles back around to Sarah. All the transplants happen on the same day.
So Smith did not actually donate a kidney to her friend's sister Sarah, but rather agreed to donate a kidney into a six-person chain by which Sarah would ultimately receive a matching organ. Smith's kidney was given to a man in Maine. She never learned his name.
"That's really hard for humans. You want to think: 'I'm giving you this precious gift. I hope you love it.' That's not the way to approach something like this," Smith said. "Once that kidney leaves your body, it's someone else's. It's no longer yours. You have to be doing it for the right reasons because you can't control how other people are."
She added, "it's a good life lesson."
Both Sarah and Emily recovered nicely. To recuperate, Smith spent two weeks away from work, and a third week working part-time. By the fourth week she had fully returned to work.
That is not where the story ends.
Smith changed the health benefits for her employees at the Magic Gardens, giving up to four weeks of paid leave to anyone who chooses to be a living donor.
The Magic Gardens has joined other businesses around the country and Canada who have joined the "Circle of Excellence," a registry coordinated by the American Society of Transplantation (AST) that lists companies offering at least 80% pay for employees who volunteer to donate an organ.
Health benefit packages vary widely from company to company. Many offer paid time off for medical procedures, but most make a distinction between medically necessary surgeries and elective ones. Voluntary organ donation is normally seen as an elective surgery, thus not covered by benefits.
"This isn't like breaking your leg or having a heart attack, where you need time off work and everybody gets it," said Dr. John Gill, a Vancouver-based transplant surgeon and president of AST. "This is, in some people's minds, a self-inflicted wound. You're doing this to help somebody else, but your employer is being asked to support you for something that you chose to do. There can be a lot of reluctance about that."
The Circle of Excellence launched in 2020 to recognize employers who explicitly make accommodations for organ donors. The program does not materially support those decisions, but offers public kudos to those who make them.
Gill said there is little downside for companies to offer organ donor benefits because it is so rarely used. Several dozen companies in the U.S. and Canada have signed on, representing 1.7 million employees. Of those, only 65 people – or about .04% – have taken advantage of the benefits.
"The reason we think employers want to do this, in addition to just being good corporate citizens, is living organ donation has a massive positive impact on our societies," Gill said. "People are restored to health. They go back to work. They raise their families. They contribute to our economies. They pay taxes."
Companies in the Circle of Excellence tend to be very large and involved in the medical industry, like Penn Medicine and Novartis, a global pharmaceutical company. Enormous companies like Home Depot Canada are also in the Circle.
The Magic Gardens is unique in that it is relatively small with just 20 employees, 11 full-time, and it is an art space.
"I'm going to toot my own horn and say – humblebrag – I think we have a great HR package," Smith said. "We're always assessing it and trying to make sure it fits us. We're a very quirky, weird space."
The Magic Gardens was built by visionary folk artist Isaiah Zagar, whose lifelong struggle with mental health was documented by his son Jeremiah Zagar in the 2009 film "In a Dream." Because Zagar's health issues are often a talking point with visitors, the Magic Gardens offers employees a weekly allowance for personal therapy.
The Magic Gardens has close ties to artists in Mexico, whose work is featured in the space and in the Eyes Gallery, a nearby storefront run by Zagar's wife, Julia Zagar, with work sourced from Latin America. So the company also encourages its employees to travel to Mexico every year on the company's dime.
Smith said going the extra step to offer paid leave for organ donation is part of the ethos of Magic Gardens. So far, nobody has used the benefit.
Since making her donation, Smith has become an informal mentor for people considering organ donation. She says the first question she hears from possible donors is how much time they have to take off from work.
"It's the number one barrier," she said. "It's horrible that we could have willing participants in becoming a living donor, and they cannot do it because of something as simple as a financial barrier at work."
Dr. Gill said the financial impact of offering paid medical leave for voluntary organ donation pales in comparison to the social capital it earns by making that benefit explicit.
"When a company does this, they're really voting with their feet and saying, 'Hey, we recognize these people are doing a tremendous, I would say a heroic, act.'"
Smith bristles at the idea that she's a hero. She says organ donation is all about joy.
"When people talk about it, it's about sacrifice and you're a hero. They don't realize that you're receiving all of this joy," she said. "It's not, for me, about a sense of loss at all. I think about it and I glow. I feel so happy. It's the thing that I'm most proud of in my entire life."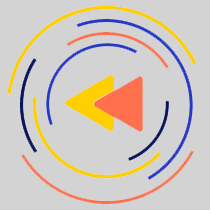 Saturdays just got more interesting.
WHYY is your source for fact-based, in-depth journalism and information. As a nonprofit organization, we rely on financial support from readers like you. Please give today.