Philly homicide rate down from last year, but DA Krasner issues stern warning about violence on mass transit
Larry Krasner believes the high-quality SEPTA cameras will help lead to more arrests and convictions.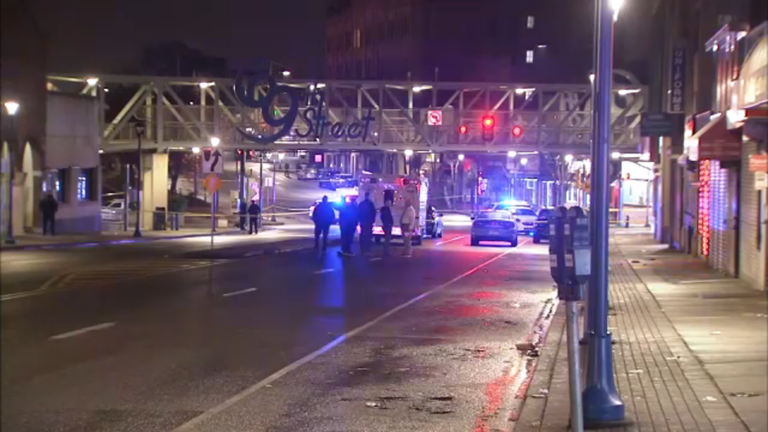 Four months into 2023, Philadelphia's homicide rate remains below 2022's record-setting pace. District Attorney Larry Krasner said he was pleased to report the numbers during his weekly news conference.
"There were 129 homicides year to date. Last year on the same day, there were 151," Krasner said Monday morning. "That is a reduction of 22 homicides. It's a reduction of 15% as we compare day-for-day."
Philadelphia saw 8% fewer homicides in 2022 than in 2021, according to an analysis of Philadelphia Police Department data from the Office of the Controller. The city recorded 516 homicides, fewer than the record-high 562 homicides it recorded the year prior.
Despite that modest progress over what was a historically high number of homicides in 2022, Krasner said the number of recent incidents on SEPTA is intolerable.
"It's utterly unacceptable that people feel any level of fear about gun violence when they are simply using public transit to get around."
Krasner had a warning for those who would commit a crime on SEPTA: "For anybody who is contemplating engaging in criminal activity or violence on SEPTA, you're going to get caught," he said. "The camera system that is available in stations and on public transit now is extremely sharp even for crimes that do not occur on SEPTA."
Krasner said mass transit should be a safe haven for Philadelphians and visitors, and warned potential criminals that the vehicles and stations are constantly being monitored.
"It's my hope, obviously, that people engage in no criminal activity, certainly no violence. But you're going to do it except that we're going to have your face up on a screen when we get to trial and they're going to put your face in a jail cell. That's how this is going to go."
WHYY is your source for fact-based, in-depth journalism and information. As a nonprofit organization, we rely on financial support from readers like you. Please give today.