Philly Transit Riders Union: COVID is surging. SEPTA needs to prevent crowding on buses
One Philadelphia bus line is experiencing crowding, according to its riders. The issue points to concerns about how to safely ride transit during a pandemic.
Ask us about COVID-19: What questions do you have about the current surge?
When SEPTA management first announced steep cuts to service at the start of the COVID-19 pandemic, our organization, the Philly Transit Riders Union, was one of many community groups that pushed back on the plan. While SEPTA was right to expect a steep decline in ridership, the plan implemented made the starkest cuts in North Philadelphia, where many essential workers live. In other neighborhoods, too, some riders saw their commuting times balloon by an hour or more, and we pushed back until SEPTA management restored some of the lost services. It was a powerful testament to the idea that Philly TRU was founded on — the idea that riders can win when we act together in solidarity.
At SEPTA's September board meeting, Philly TRU members took the opportunity to speak directly to members of the SEPTA board of directors and SEPTA General Manager, Leslie Richards. Riders chose to speak on many different concerns, but we heard over and over again about overcrowding on one bus line in particular: the 23, which runs from Center City deep into the northwest.
When one rider after another called in to report that social distancing was impossible on the 23 and remind her that rider safety matters, GM Richards remained silent. When asked about the issue, agency officials point to SEPTA's mask requirement and other measures aimed at limiting capacity.
Philly TRU believes that the problem identified by riders may have been exacerbated by the closure of the Chestnut Hill West Regional Rail Line, which has been shut down since April 9. Meanwhile, SEPTA maintained that while more people are riding on Route 23 than the average city bus line, the route's ridership "is operating with full pre-COVID weekday service levels" but not excessive crowding, as per spokesperson Andrew Busch.
Philly TRU couldn't understand why SEPTA wasn't acting on these safety concerns, so we began setting up a table at the start of the 23 line, handing out face masks and hand sanitizer and talking to other riders. Many of them echoed what riders had told SEPTA management at previous board meetings: the 23 bus is dangerously overcrowded.
To confirm this, we asked SEPTA management about the automatic passenger counters on the buses, and the answer we got came as a shock: the counters have not been working since a ransomware attack in August. In fact, a SEPTA manager told us the attack "effectively neutralized most of [SEPTA's] data operations." That means that at the time of that board meeting, the most reliable eyes on overcrowding were ours.
Since the beginning of the pandemic, we've asked SEPTA to meet this extraordinary moment with more than ordinary solutions. In April we suggested that they should end their discriminatory Regional Rail pricing and accept TransPasses and transit fare on Regional Rail.
While Regional Rail trains still run mostly empty, buses continue to be crowded. November's schedule changes quietly reduce the total number of runs, which will lead to even more overcrowded buses. With SEPTA's stated passenger limit of 20 riders on each bus, this presents bus operators with an impossible choice: either allow every rider to board and risk transmission of the virus, or pass by other essential workers waiting to go to work and force them to catch the next bus.
SEPTA is exacerbating dangerous conditions that promote the spread of COVID-19 on a bus line that appears to have increased its ridership compared to the more expensive alternative on Regional Rail. Rather than make the Regional Rail alternative affordable for essential workers, SEPTA has allowed the service to remain underutilized. SEPTA has insisted in public conversations that those dangerous conditions from increased ridership don't exist while saying in private conversations that they have largely lost the ability to track the ridership numbers. These are not actions of a transit agency with a "commitment to equity," as they claim.
The whole world has changed since the COVID-19 pandemic began. It's been a year full of adversity. But having a responsive, accountable and honest public transit agency was never out of reach. All the Philly Transit Riders Union is asking from SEPTA is that the agency rises to the moment.
Chris Saxon rides the 18 and L buses and studies communications at Arcadia University. Matt Sullivan rides the 13 and 34 trolleys. The Philadelphia Transit Riders Union is an independent, democratic organization of transit riders and workers in the Philly area.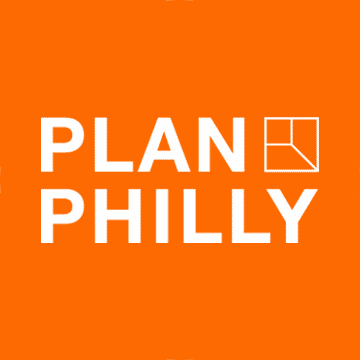 WHYY is your source for fact-based, in-depth journalism and information. As a nonprofit organization, we rely on financial support from readers like you. Please give today.