Now is the time to remake SEPTA's fare structure
The SEPTA board will soon vote on a fare proposal created before the pandemic. Should the fare plan change because the economy has changed?
The SEPTA Board's first "virtual" public meeting lasted approximately nine minutes. Held late last month, the "engagement"  felt like a false promise — officials did not address public comments. The most notable takeaway was an announcement that upcoming public hearings for SEPTA fare increases would take place "virtually" as well.
The board had two choices for how to run its first virtual public meeting: They could demonstrate that they could rise to the occasion and ensure public participation during a crisis, or they could use the crisis as an opportunity to ignore the essential workers who are still riding public transportation.  Unfortunately, SEPTA's Board chose the latter.
We, as representatives of the Philly Transit Riders Union, organized essential workers to contact the SEPTA Board about their experiences taking public transit during the COVID-19 crisis.
Some of these essential workers asked SEPTA to run more service to alleviate dangerous overcrowding they were experiencing on their rides while SEPTA was operating on lifeline service.
One worker said this:
"I am an essential worker who takes the bus to work every day. Due to decreased service, I have no choice but to stand in close quarters with other passengers, risking the health of myself and others. Will the SEPTA Board and management please run more transit service in response to the COVID-19 crisis?"
Other workers reflected on long and inconvenient commutes and other issues.
The system, on May 17, reverted back to its usual weekday and weekend schedules.
Many asked SEPTA to postpone upcoming hearings on fare increases and instead submit a fare proposal that would allow riders and the region to recover from COVID-19.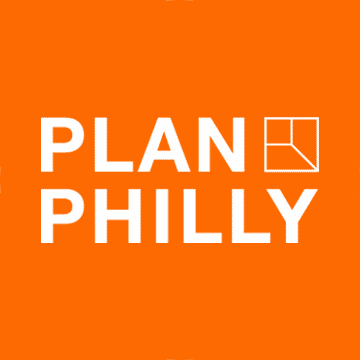 Public comment is a vital component of public meetings. These shared spaces for public participation are only more crucial now, as the pandemic sheds light on a nation that is fractured along racial and socioeconomic lines into distinct and disconnected realities.
While some work comfortably from home, others are forced to put themselves at risk every day for little pay. While some can convene meetings from home offices, others must make grueling 3-hour commutes to earn a paycheck.
The SEPTA system reflects this divide, where some get an extensive Regional Rail network and others get infrequent and crowded bus service. Even during a pandemic, trains that could alleviate crowding on buses remain off-limits to those who cannot afford more expensive rail fares. The socioeconomic segregation of our transit system has long been an equity issue and is now a public health issue.
Fortunately, SEPTA has the opportunity to correct these issues by modifying its  fare proposal.
The SEPTA board will vote in June on a fare proposal that was created before the pandemic and remains unchanged now.
We believe this proposal should be overhauled in response to the crisis. With unemployment rates higher than they were during the Great Depression, the sooner we acknowledge that we can no longer depend on fare revenue from transit riders, the sooner we will recover.
SEPTA has proposed passing their fare schedule as is and allowing a few good elements to take effect in July– one free transfer and lower child fares– and postponing fare increases for six months. The riders' union has opposed all fare increases during the pandemic and appreciates SEPTA's willingness to postpone them. But it is likely the recovery will last a year or more. We propose that SEPTA pass a one-year fare plan that lowers all fares to the same price and allows anyone with a PA ACCESS Card or EBT card to ride the entire system.
If we truly value the sacrifices of the essential workers still riding public transit, we should do everything necessary to lower and simplify fares and end the socioeconomic segregation of our transit system. Please sign the transit riders' plan for a COVID-19 recovery at phillytru.org or call us at 267-313-6060 to tell us how lower SEPTA fares would help you and your family recover from this crisis.
Juliana Perry and Nat Lownes are members of the Philly Transit Riders Union, a democratic grassroots organization led by transit riders and workers.
WHYY is your source for fact-based, in-depth journalism and information. As a nonprofit organization, we rely on financial support from readers like you. Please give today.