Philly schools' trash problems linger as vendor blames staff shortage
The district has yet to respond to a request for how or if it would penalize its vendor for underperformance on a $4 million annual contract.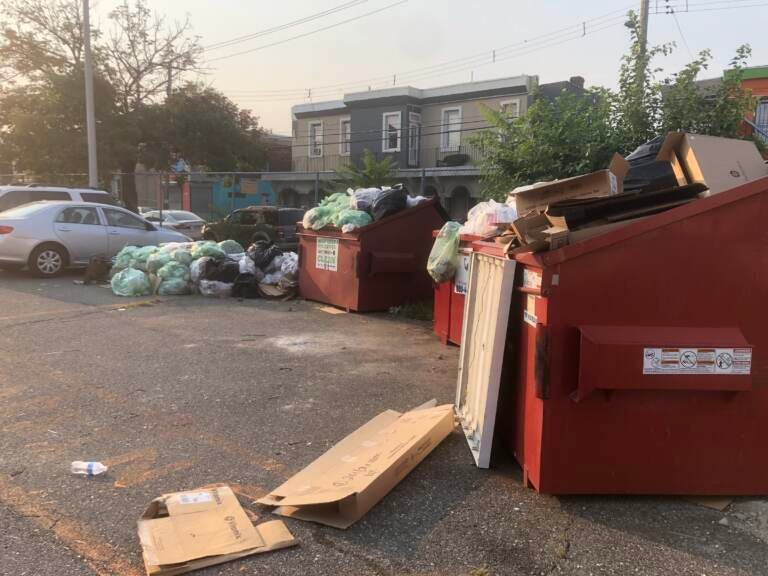 On Monday morning in Oxford Circle, Laura H. Carnell Elementary School parents and students were greeted by a clean schoolyard.
After a WHYY report on Thursday and outcries on social media from community members, the School District of Philadelphia hired an emergency contractor to clean up heaps of trash bags crowding the playspace and entryway.
Other nearby schools in WHYY's report, including John Marshall Elementary School, Allen M. Stearne Elementary School, and John H. Webster School were also cleared.
Ledonna Geohagen dropped off her kindergartener on Monday at Carnell with a sense of relief.
Geohagen was one of many parents who was disturbed by the piles of garbage in the schoolyard, calling it "hazardous."
"I'm happy that it's picked up," said Geohagen. But she was still left with questions, "Why wait until the beginning of the school year to clean it out?"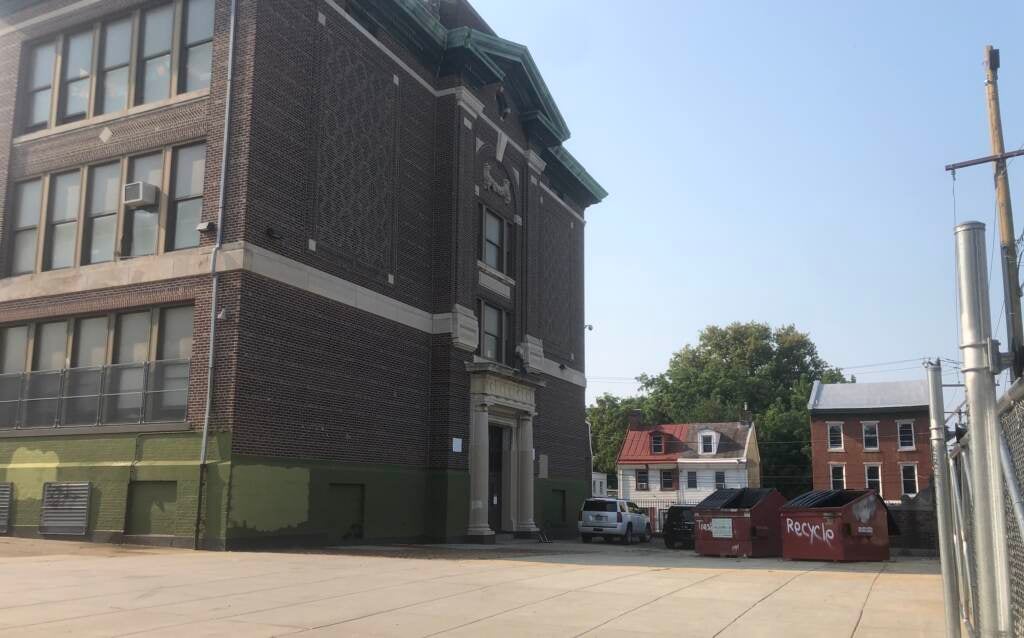 Sara Ayyash, another Carnell parent who lives in the neighborhood, was also relieved. She was shocked last week when she saw kids playing in the schoolyard full of trash. "It was pretty unacceptable," said Ayyash.
Now that the garbage is picked up, "I'm feeling a lot better," she said, "but I just don't want it to happen again."
It's still happening at some schools in the city.
Lewis Elkin Elementary School in Kensington still had piles of overflowing garbage bags and debris on its property on Monday.
Erica Oliver lives in the area and has a fourth grader at Elkin.
"It's always been like that," said Oliver, "I've lived in this neighborhood my whole life. Most of the schools it's always like that. Like they'll pick up half of the trash and they'll leave half of it there and that's why the neighborhood is always infested with rats."
Oliver and other parents say they're used to reeking garbage smelling "like a dead body" when dropping their kids off at school.
"They don't care about these neighborhoods. That's what gets me mad," said Oliver, who says she's complained to city and school officials. "They look at it like we're 'hood. But most of these people in this neighborhood care about each other."
The School District of Philadelphia has blamed its waste management problems on its vendor, J.P. Mascaro & Sons.
Mascaro representative Frank Sau confirmed Monday they have had a major labor shortage since the start of the COVID-19 pandemic.
"We don't have the luxury of working from home," said Sau, "We're out on the front lines, an essential business doing whatever we can to make sure that the trash isn't piling up."
Sau noted that there has historically been a driver shortage in Pennsylvania, "Every single transportation company is always looking for drivers," said Sau.
To combat the shortage, Sau said they are pulling drivers from other areas to come to Philadelphia and offering bonuses.
According to Sau, these kinds of delays are new for the company, "We haven't had any issues prior to the pandemic. We've been on top of it. [The School District of Philadelphia has] been happy with us."
The district has yet to respond to a request for how or if it would penalize its vendor for underperformance. The district inked a five year contract with Mascaro worth more than $17 million in 2016. The board of education agreed to a one-year extension on June 24 for an additional $4 million.
The district has also been questioned on social media for its oversight of the problem, as it has maintained a key vacancy in a leadership position in the responsible department, the Office of Facilities Management and Services.
Last week, two staffers listed on the district's website were outdated. Ralph Carp, listed as the district's executive director of operations, and Tim Holman, listed as director of facilities, no longer work for the district.
Now, the district lists executive director of facilities management, Carp's renamed position, as vacant. Jeff Scott has taken over Tim Holman's position.
District spokesperson Monica Lewis said they are currently interviewing for someone to fill Carp's role. She downplayed the idea that this vacancy contributed to the problem.
"I don't think it has anything to do with the role being vacant," said Lewis. "The situation with the trash is based on a labor shortage."
At Carnell, some parents are worried the trash issues only add to some people's negative views of city schools.
Djemila Macklin, a graduate of Carnell and now parent of a fourth grade student, says there's plenty about the school that deserves positive attention.
She praised the school's teachers and Principal Hilderbrand Pelzer III.
She said looking at the pictures from last week's schoolyard, "It's really easy to say, 'Oh my gosh is that the conditions that they go in every day?' But it's not…" said Macklin. "[The staff works] really really hard. I've been here since kindergarten with my son. Believe me, I'd have the opposite opinion if [huge piles of trash were] here every week."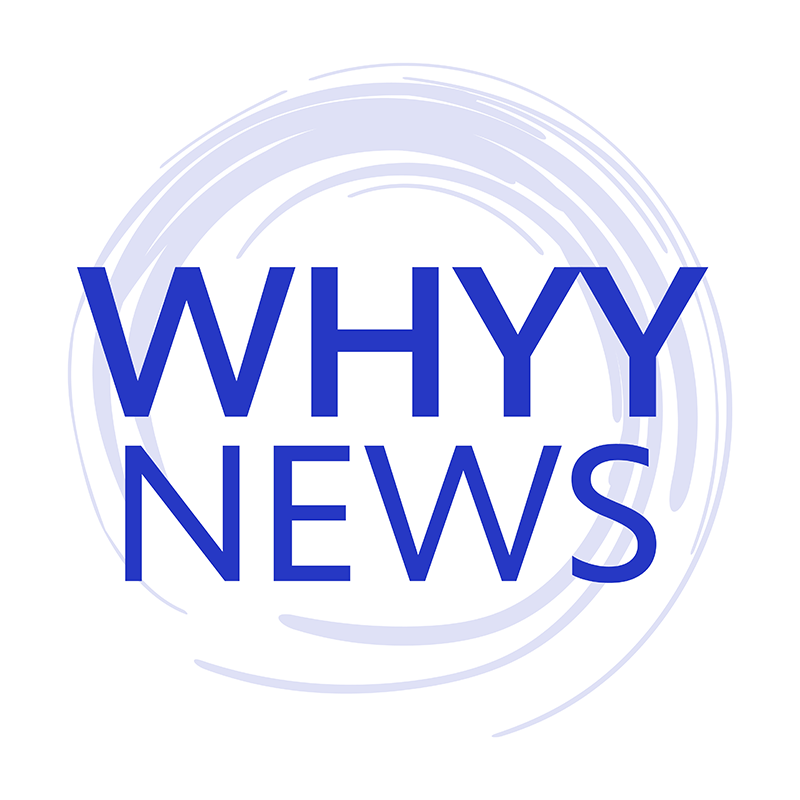 Get daily updates from WHYY News!
WHYY is your source for fact-based, in-depth journalism and information. As a nonprofit organization, we rely on financial support from readers like you. Please give today.