Philly pols eye wage and business tax cuts ahead of next city budget
Philadelphia Mayor Jim Kenney and Councilmember Allan Domb are mulling competing tax cut proposals.
Tax cuts may be on the horizon for Philadelphians as the city moves toward a pandemic-era budget bolstered by a recent influx of new federal aid.
City Councilmember Allan Domb expects to introduce a legislative package on Thursday designed to cut city wage and business taxes, just as Mayor Jim Kenney prepares to float a budget for the coming fiscal year. Meanwhile, a mayoral spokesperson indicated that Kenney is planning his own package of tax reductions as part of that April 15 proposal.
The city raised some taxes and cut services to balance last year's $4.8 billion budget, but revenues continued to be hammered by the pandemic throughout 2020 — with officials initially anticipating a $450 million budget hole this year. But the passage of a $1.9 trillion dollar federal stimulus package with billions for state and local governments put the city on firmer footing.
Still, a recent report from the Office of the City Controller projected a continuing tax revenue shortfall could reach up to $284 million through the next fiscal year.
Domb pitched his new bills, which he estimated would cost the city about $60 to $75 million per year in foregone revenue, as a way to jumpstart the city's economic recovery.
"Now is the time to bolster our economy so we can grow again. It's an investment in our tax structure," he said. "If you don't have customers coming into your restaurant you don't raise the prices on the menu."
Domb said he would introduce three bills at Council's April 8 session. Two pieces of legislation would accelerate planned reductions to the city's wage over the next 20 years and reduce business tax rates by more than half over the next 10 years, respectively.
The wage tax bill would cut rates to 2.9% for residents and 2.8% for non-residents by 2042, from about 3.8% and 3.5% today.
About 40% of the city's wage tax is paid by suburbanites working in the city pre-pandemic, a slice of revenue hit particularly hard as offices shifted to remote work. Domb said reducing the payroll levy would help attract those companies and their workers back to downtown office buildings.
"It sends a message to people in the suburbs," Domb said, of reductions to the non-resident portion of the tax. "We appreciate you being here, we want you to be here, we want you to come back."
A third bill would aim to simplify the city's two different levies imposed through the city's Business Income & Receipts Tax (BIRT) — which takes a cut of a company's gross receipts and its net income. The legislation would instead allow companies to opt to only pay whichever is higher.
The tax has historically been anathema to business owners, who say it complicates the tax code and that the gross receipts portion taxes companies even if they ultimately take a loss.
The timing of Domb's legislation is notable in that it proposes some sweeping fiscal changes about a week before the introduction of Kenney's own proposed budget. Kenney has publicly sparred with Domb — who is said to have interest in running for mayor himself — over policy before.
A Kenney spokesperson offered little comment on the legislation, but strongly suggested that the mayor would propose his own schedule of tax cuts next week.
"The Mayor will have much more to say about our efforts to reduce the tax burdens on individuals and businesses, while at the same time maintaining vital city services on which all residents depend, when he presents his new budget and Five Year Plan to City Council on April 15."
Council and administration sources confirmed some tax cuts had been discussed ahead of the mayor's budget proposal, particularly on restructuring the BIRT. City spokesperson Mike Dunn offered few additional details but pointed out that Kenney has reduced the net income portion of that tax since taking office.
"Any further cuts to the BIRT would be a continuation of reductions in businesses taxes since the start of this administration," Dunn said.
Some progressives reacted frostily to the prospect of tax cuts for a city government that struggles to adequately fund basic services and faces a grim long-term outlook for related public services like the School District of Philadelphia or SEPTA.
Kate Goodman, a library worker and a member of AFSCME's progressive Unity Caucus, said the notion that benefits of tax cuts would "trickle down" down to the city's neediest was a fantasy.
"The mayor and City Council have been cutting or abating taxes for decades and we're still the poorest big city in the country," she said. "Kenney cut municipal services in massive ways last year, like the library and parks. We're massively understaffed and we need to be fully funded to best serve residents hard hit by the pandemic."
She said leaders should invest any additional revenue into hiring more city workers as a means to create more job opportunities.
"What they've been doing is cutting city jobs," she said. "They should be expanding municipal employment and they can do that by taxing wealthy corporations, like Comcast."
It was not clear how welcome any proposed cuts would be among councilmembers, who would need to approve any such changes.
Domb said he had secured two co-sponsors for elements of his legislation, but acknowledged it could be an uphill battle to press for major tax cuts while city revenues continue to take a beating.
He described the legislation as "the start of a conversation about how we come out of this pandemic."
"We need to have this crisis be an opportunity for the city," he said. "Now is the time, more than ever."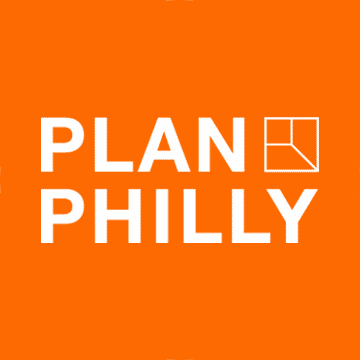 WHYY is your source for fact-based, in-depth journalism and information. As a nonprofit organization, we rely on financial support from readers like you. Please give today.