Philly jobs 80% transit accessible | City plans $120 million IT overhaul | St. Christopher's Hospital expanding | NoLibs v. BroLibs | Ralph's v. Dante & Luigi's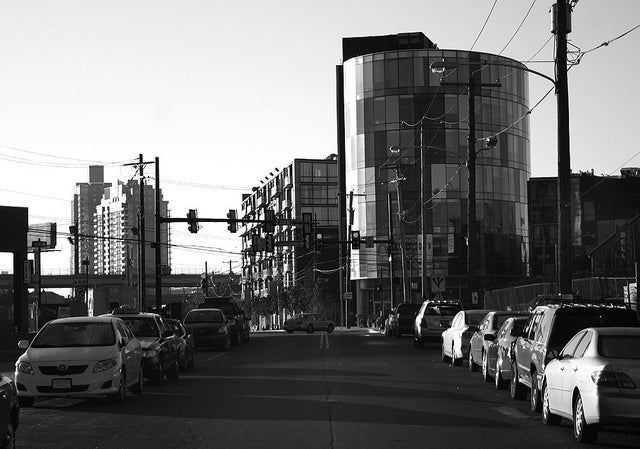 According to a report by the Brookings Institution, 80% of jobs in the Philadelphia region are accessible by public transit. Flying Kite reports that places Philly above the national average, and the Brookings study ranked Philly 22nd out of the 371 cities surveyed. While Philly's urban core has 100% transit coverage, the suburbs have about 74% access.
Philadelphia is gearing up for a $120 million IT overhaul and has released an RFP looking for just the right contractor to modernize several agency operations, reports Technically Philly. The targeted systems are: L&I permitting, cashiering, property data and appraisal, workforce management, 311, inmate management, Department of Revenue systems, and public safety systems. "Anyone out there who's been waiting for an opportunity to participate, this is it," said Chief Innovation Officer Adel Ebeid.
St. Christopher's Hospital for Children announced a $110 million expansion project for its North Philadelphia campus, reports the Business Journal. The new buildings will include a critical-care tower, and the Center for the Urban Child "designed to address three key health issues for the hospital's patients: food insecurity, violence and childhood illness that disproportionately affect children in the hospital's community."
Philebrity perfectly describes Northern Liberties' ongoing growing pains as a battle between NoLibs vs BroLibs. That is: The organized, entitled urban pioneers of prior decades (aka "landed gentry") vs. the entitled, post-collegiate types living like it's "college without the rules" in The Piazza who treat the city like a theme park. But ultimately it's a war of attrition and "all bros must pass." Take Curbed Philly's poll on the subject here.
Which is older: Ralph's or Dante & Luigi's? Earlier this year Ralph's became the nation's oldest Italian restaurant, but the owners of Dante & Luigi's felt they had a claim to the title. The answer, Daily News columnist Ronnie Polaneczky finds, isn't so clear. After some snooping in turn of the century city directories Ralph's seems older.
The Buzz is Eyes on the Street's morning news digest. Have a tip? Send it along.
WHYY is your source for fact-based, in-depth journalism and information. As a nonprofit organization, we rely on financial support from readers like you. Please give today.