Franklin institute prepares for $8 million upgrade to vastly expand space exhibition
Boeing Aerospace has donated $3 million to the Franklin Institute's $8 million update of its space exhibition, planned for 2023.
The Franklin Institute in Philadelphia is planning a major upgrade of its space exhibition, and on Thursday received $3 million from the Boeing aerospace company to do it.
The current exhibition features things like live information feeds from the International Space Station and a real meteorite, but it's about 20 years old. The Franklin Institute is planning to expand the exhibition almost three times its current size — to about 7,000 square feet — with state-of-the-art exhibits, at a cost of about $8 million. Much of that is coming from Boeing.
"Boeing has a long and storied history of space exploration," said Boeing vice president of government operations Ziad Ojakli. "As part of our proud space legacy, we know that space can be an indispensable tool for inspiring and engaging students around science, technology, engineering, and math."
In devising its plan for the new space exhibition, the Franklin created focus groups of high school students, asking them to be part of design workshops. The Franklin also created a professional advisory committee featuring two engineers from Boeing.
"One is a woman, one is a Black male. These are the role models that you want people to say, 'I want to be like that individual,'" said Franklin CEO Larry Dubinski. "Not everybody's going to be an astronaut, but, you know, engineers, scientists, bioscience, physics — kids can learn these are real jobs out there that are good-paying jobs."
A member of WHYY's health and science reporting team was also part of the Franklin's advisory committee.
The space exhibition is one of six topic areas the Franklin Institute plans to update as it gears up for its 200th anniversary in 2024. Other areas getting upgrades include Earth systems, the built environment, advanced machines, and "Human 2.0" — the frontier of human bodies and technology.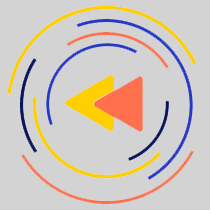 Saturdays just got more interesting.
WHYY is your source for fact-based, in-depth journalism and information. As a nonprofit organization, we rely on financial support from readers like you. Please give today.