Philly crochet influencer Emani Milan is selling yarn at Cherry Street Pier
The entrepreneur began to build her yarn empire at 15. But the idea for a vending machine came to Outterbridge during the coronavirus pandemic.
Crochet influencer Emani Outterbridge has brought her bright pink yarn vending machine to Cherry Street Pier.
"Being here is something," said Outterbridge, who was motivated by her mentor, Charisse McGill, the owner of French Bites Cafe, to set up at the pier.
"She was telling me the entire time to come down here. 'It's real artsy,' she would say," recalled Outterbridge, owner of Emani Milan, a one-stop online shop for all things crochet, from courses and patterns to handmade items and outfits to the supplies you need to get started.
The vending machine opened for business on the pier on July 18, and on just that one day, the machine sold over 100 skeins of yarn, she said. Outterbridge taught dozens of people at the Delaware River waterfront attraction how to get started.
"It was really awesome. I seen so many people crocheting [that day]: kids, big kids, adults, men, little boys. It was crazy," she recounted.
The vending machine, which sells bright and funky skeins with names like Fruity Pebbles, Moon Rocks, and Prada Party, usually plays music to a stream of photos — but lately, it's been playing her most recent interview with Drew Barrymore, during which she crocheted the actor and talk show host a bikini in under an hour.
With heightened visibility from stars, people write to her from all over the world on Instagram, pleading with her to bring her business to their city. They're drawn to Outtebridge's bright and trendy designs. Now they can find her on the public pier.
"These colors that you see here, you can't find anywhere else," Outterbridge said. "They're unique and fun."
The entrepreneur began to build her yarn empire at 15. But the idea for a vending machine came to Outterbridge during the coronavirus pandemic, when she was at home with an injury and surrounded by boxes of yarn.
"I'm like, 'My foot is broken, how can I sell my yarn without being there?'" Outterbridge recalled.
Outterbridge had already gained a large online following after creating custom outfits for hip-hop stars like Cardi B, Megan Thee Stallion, and Lil Baby, among others, and she was brainstorming the next big move for her business.
Limited by her injury and tired of the same boring colors available at big box stores, the crochet expert was also thinking about ways to offer customers a safe option to buy materials, given how popular the hobby had become during the pandemic.
"Last year when everyone was home, they were crocheting more than ever before," said Outterbridge. "So [the idea] came at the right time."
Fueled by necessity and her entrepreneurial spirit, Outterbridge launched her next endeavor: bright bubblegum pink vending machines that sell her colorful designer yarn along and crochet hooks.
The first location was at her friend's barbershop in North Philadelphia in October 2020. Then she headed to New Jersey and installed machines at Cherry Hill Mall and Willow Grove Mall, before solidifying her latest location at the industrial pier turned art space.
Outterbridge stops at all of the locations one to two times a week to refill products. Cherry Street is always a stop unlike the others.
'This is my purpose'
As Emani Milan grows, Outterbridge is motivated by the endless possibilities with both her business and her craft.
The Cheney University grad studied Hospitality, Restaurant, and Tourism Management, but creating a cute outfit or item from scratch is what she's been passionate about since she was 12, when she first began to crochet.
"I always say, 'Everything happens for a reason.' If I didn't get sent away for placement, which was something traumatic for me as a kid, I wouldn't be where I'm at today," she said. "This is my purpose."
"I took my skill and turned it into a business when I was 15 years old, when I was in school," Outterbridge said.
Outterbridge was making the basics: headbands, hats, even leg warmers and fanny packs. But it was the fully crocheted outfits that got the attention of her classmates then, and customers now.
After all, crocheted outfits are more popular than ever, being sold via fast-fashion giants like Fashion Nova and SHEIN.
"Before now, you didn't really see much besides hats and scarves," said Outterbridge. That's why her business stands out so much — the entrepreneur has taken an old skill and made it stylish. It's far from the typically crocheted items of yesteryear.
But to Outterbridge, it's "beyond the clothes" — it's also about helping people get in touch with their creativity, their style, work through some of their issues — and create their own path to a business like hers, or something else.
To those who are interested in getting started with crochet, Outterbridge has just one word of advice: Start.
"The key to everything, anything," she said, "is starting and not giving up."
'It started with a piece of string'
Emani Outterbridge has been crocheting for more than half her life, but she still has big plans, even after 13 years.
"It started with a piece of string, and now I'm literally living my dreams. It's crazy," she said.
"My dream for my company is for it to be a pillar in Philadelphia," she gushed. And to be a major player in the fiber arts industry, she added.
She's well on her way.
The waterfront vending machine is the fourth vending venture for Emani Milan, but there's more to come, in Philadelphia and beyond. A fifth vending machine location is in the works, with hopes to expand to other cities across the United States.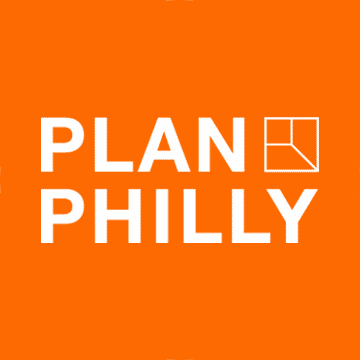 WHYY is your source for fact-based, in-depth journalism and information. As a nonprofit organization, we rely on financial support from readers like you. Please give today.