Philly Council bill limiting landlords' use of eviction records advances
Philly Councilmember Kendra Brooks' Renters' Access Act passed Tuesday night out of committee and will come up for a final City Council vote on June 17.
Dominique London's family lived in their Wynnefield apartment most of her life. At 28, it was the only place she's ever thought of as home.
The first sign of change came in December 2016 when her family got a letter saying new management had taken over the apartment building. Two months later, she got another letter saying her family had to leave and only had two months to find a new home.
London tried to apply for another apartment nearby but couldn't get approved anywhere. She was confused. London was employed and knew she could afford three times the rent.
"I didn't understand why there was no mechanism in place to explain to me why," she said. "It wasn't until later that I learned I actually had an eviction on my record and I didn't know about it because I'd never been summoned to court."
London had never been evicted yet the threat from a landlord followed her.
Eventually, she found a place that would accept her, but it's structurally unsafe.
"My entire quality of life is much different, and the fact that it wasn't my choice to be here drives me absolutely crazy," she said. "I've been diagnosed with PTSD specifically because of the displacement."
London told her story at the latest committee hearing about Councilmember Kendra Brooks' Renters' Access Act. The legislation passed Tuesday night out of committee and will be up for a final vote June 17.
The pair of bills, originally introduced in April, would prohibit landlords from denying housing based solely on eviction records and require them to provide another reason for denying prospective tenants. The coupled bills will also provide guidelines on how eviction records can be used when landlords review applications, if they pass.
"Applying for rental housing should not be a black box," Brooks said. "Making this process more transparent will help landlords find tenants that best meet the appropriate criteria and save renters from spending hundreds of dollars on applications they can't afford."
Eviction records follow people and can be a permanent stain that leads to the loss of housing-subsidy vouchers and ineligibility from other public housing programs. People with eviction records are also often screened out of private housing.
Eviction records in the city also disproportionately affect Black women and the pandemic has only exacerbated that reality.
Like London saw, an eviction record does not necessarily mean a tenant was evicted. According to Rasheedah Phillips, Managing Attorney for Housing Policy in the housing unit at Community Legal Services, about a quarter of filings from 2015 to 2020 did not result in judgement against the tenant.
"The result is that otherwise worthy applicants are being denied access to critically needed housing, often severely limiting their options and subjecting them to potential homelessness," Phillips said.
If passed with the most updated amendments, the proposed protections would not let landlords deny potential clients solely because of credit scores, failure to pay rent/utility bills during the COVID-19 pandemic, and eviction records more than four years old. It would also force landlords to make screening criteria written and accessible to all renters and forbid automatic exclusions based on eviction records. If a landlord does deny a prospective tenant, they have to provide a reason within three business days. Applicants also have the right to dispute the accuracy of third-party information and request a reconsideration of their application.
Subsidized housing providers will have to provide written screening criteria to applicants, but will likely be exempt from all other requirements. This exemption came from affordable housing developers who believe this bill would put more of a burden on them when they are already struggling to meet the need for affordable housing in a city with an affordable housing crisis.
"[It] would put the onus on affordable housing developers around compliance, resulting in enormous administrative burdens and unrealistic time frames to comply," said Rick Sauer, executive director of the Philadelphia Association of Community Development Corporations. "That may take resources away from developing and operating new affordable homes for low-income Philadelphians."
Sauer said he appreciates what Brooks is trying to do, but wants the amendment to go further by completely exempting affordable housing developments that receive federal, state, or local funding.
Councilmembers Bobby Henon, Jamie Gauthier, Helen Gym, and Isaiah Thomas are all co-sponsors of the bill.
Brandon Alcorn, a landlord in West Philadelphia, testified in support of the bill.
"There is a time and place for legal protections for landlords, but the rental industry is already stacked in favor of landlords," Alcorn said. "Eviction records and credit reports are fundamentally flawed tools for screening tenants. In the most charitable interpretation, they are a snapshot of a moment in time in someone's life – oftentimes a very difficult moment that does not merit excluding someone from future housing opportunities."

WHYY is one of over 20 news organizations producing Broke in Philly, a collaborative reporting project on solutions to poverty and the city's push towards economic justice. Follow us at @BrokeInPhilly.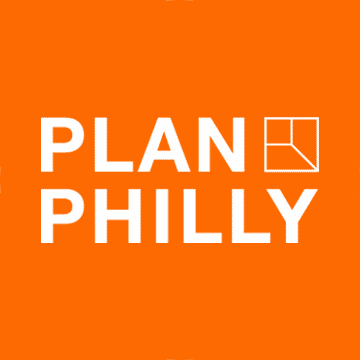 WHYY is your source for fact-based, in-depth journalism and information. As a nonprofit organization, we rely on financial support from readers like you. Please give today.