Technical and supply chain issued delay Philadelphia City Council's return to live meetings
Philadelphia City Council has not returned to in-person meetings, but the council president believes that time is coming soon.
The reason for the delay in restarting is a combination of supply chain issues slowing the delivery of specialized equipment, followed by problems with the equipment once the technicians received it at City Hall, said Council President Darrell Clarke.
Council has been doing its meetings via Microsoft Teams since the pandemic shut down the city, but implementing social distancing protocols has been difficult in a council chamber that was already cramped.
"We will be going to wireless mics," Clarke said. "All the electronics for the council desks actually come up through the floor, the floor that has been there for a long, long time. So, we are in the process of altering that."
The process isn't an easy one. Technicians have to go into a crawl space below the council chamber that isn't high enough for people to stand up in order to work on the wiring.
The changes will also include removal of the perimeter seating in the center of the council chamber to allow the 16 desks for councilmembers to be spread out. Those seats are usually occupied by staffers, those being honored with resolutions, the member of the clergy that opens the session with a blessing, and members of the media.
Clarke said he didn't want to make the changes, but with the size of the chamber there was no other way to make social distancing work without cutting down on the number of people who could be within the interior perimeter of the chamber. That perimeter is distinguished by an antique brass rail and swinging gates.
Clarke believes that even though council remains virtual, they haven't missed doing any of their work and in some cases are spending more time than ever in their districts dealing directly with constituent service.
"There's a lot more than meets the eye," said Clarke. "The other thing that people should know, and if anybody is paying attention, City Council's members are in their offices, they're everywhere."
The virtual meetings have had some benefit for citizen participation. Clarke said more people were able to testify by calling into the virtual meetings instead of having to come into town. A hybrid form of testimony, with live and virtual comments could continue after councilmembers return to the chamber.
The work on the chamber is progressing, but slowly. Clarke said he's hopeful they'll be able to have an in-person session before the end of June when regular weekly meetings recess until September.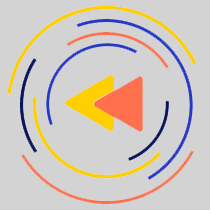 Saturdays just got more interesting.