Philly agrees to $125K fine for not giving incarcerated people enough out-of-cell time
Under the settlement agreement, the money will go to a pair of organizations that raise money to bail out incarcerated people who are locked up pre-trial.
As part of an ongoing class action lawsuit over conditions inside Philadelphia's jails, the city has agreed to pay a one-time $125,000 fine for failing to provide at least three hours of out-of-cell time each day to incarcerated people over the last several months.
A hearing on a contempt of court motion had been scheduled for Wednesday in federal court, but was canceled as a result of the settlement agreement.
"I hope this will convince the Philadelphia Department of Prisons and the City of Philadelphia to provide the necessary out-of-cell time that is crucial to people's health," said Su Ming Yeh, executive director of the Pennsylvania Institutional Law Project, which filed the lawsuit last April along with the ACLU of Pennsylvania and a pair of local law firms.
Under the settlement, the city must send $62,500 to both the Philadelphia Bail Fund and the Philadelphia Community Bail Fund. The organizations raise money to free incarcerated people who are locked up pre-trial because they cannot afford the bail set in their cases.
It's unclear exactly how many incarcerated people will be bailed out as a result of the fine, a first in the case.
"We're gonna use the fund immediately to free people from the jails, particularly folks who are medically vulnerable, but ultimately, we aren't the solution to the problem," said Malik Neal, executive director of the Philadelphia Bail Fund. "The solution really is local officials taking the steps to end the abuses in Philly jails."
Wednesday's agreement means the city will avoid a possible contempt of court finding by U.S. District Judge Berle M. Schiller, who is presiding over the case. But the Philadelphia Department of Prisons must "make all reasonable efforts" to increase out-of-cell times beyond what's required under current court orders by July 12, according to court documents.
The department must create and implement a plan to give prisoners in vaccinated units 4.5 to five hours a day of out-of-cell time; prisoners in general housing units 3.5 hours a day; prisoners in quarantine housing units three hours a day; and prisoners in segregation units one hour a day of out-of-cell time.
Segregation units house people who have been separated from the general population for various reasons, which can include discipline, awaiting a transfer to another facility, or because they may need protection from other incarcerated people.
Under the agreement, the city must also submit a report detailing its plans to return to pre-pandemic operations. Before COVD-19 hit Philadelphia, out-of-cell time was not an issue, said civil rights attorney David Rudovsky, whose firm is part of the case. Incarcerated people typically were not relegated to their cells for most of the day, he said.
Out-of-cell time became problematic for prisoners when the department began implementing COVID-19 restrictions designed to stop the spread of the virus behind bars, including two separate shelter-in-place orders. 
The Prisons Department could face further legal action if it does not comply with the terms of the settlement agreement within the next few months.
"Our option then would be to go back to the court and seek more extensive out-of-cell time," said Rudovsky. "We're hopeful [we won't have to do that]."
In a statement, mayoral spokeswoman Deana Gamble said the city determined the settlement agreement was "in the best interest of the City, taxpayers, and inmate population," particularly because the infection rates for COVID-19 are low in the community and inside the city's jails.
At the end of January, in response to the results of a universal testing effort, Judge Schiller ordered the city to gradually expand out-of-cell time from 45 minutes a day to a minimum of three hours a day.
After determining the city was violating the order, the case's plaintiffs filed a motion for contempt of court, which ultimately led to Wednesday's settlement agreement.
Previously, the city had conceded that staffing issues had made it challenging for the Prisons Department to provide at least three hours of out-of-cell time, and argued it had made "substantial efforts to mitigate these issues," according to court documents.
"There are, unquestionably, numbers of deeply dedicated employees within the Philadelphia Department of Prisons, a majority of whom have continued to report to work during, as has been described, an incredibly challenging year," city lawyers wrote in May. "At the same time, after the imposition of the Court-ordered three hours of out of cell time, staff absenteeism increased, likely a function of the increased operational challenges associated with that Order."
That same month, Schiller ruled there were grounds for holding the city in civil contempt of court, but postponed a final decision pending the results of roughly three weeks of mandatory reporting on correctional officer attendance and absenteeism.
Schiller ordered the city to track officer attendance for each shift at each of the city's four jails, as well as report the number of officers scheduled to work for each of those shifts, the number of officers who reported to work, and the number of officers who called out for any reason.
The city was also ordered to report on the out-of-cell time for each facility by housing unit, and the specific reasons for any unit or incarcerated person not receiving three hours of out-of-cell time on a daily basis.
Schiller warned that if the city did not show "clear and convincing evidence" that the Department of Prisons was in compliance with the consent decree, he would impose a one-time fine of $50,000, as well as order daily fines starting at $10,000 until the city could show it was in compliance.
Any fines collected would be distributed to the Philadelphia Community Bail Fund and the Philadelphia Bail Fund "in equal amounts," he said.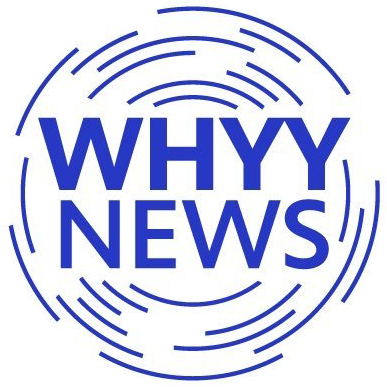 Get daily updates from WHYY News!
WHYY is your source for fact-based, in-depth journalism and information. As a nonprofit organization, we rely on financial support from readers like you. Please give today.