Heading to a Phillies game? You might want to take transit
I-95 south will be bad. Trains and buses may be crowded, but SEPTA is nearly doubling subway service to the stadium and offering free rides home.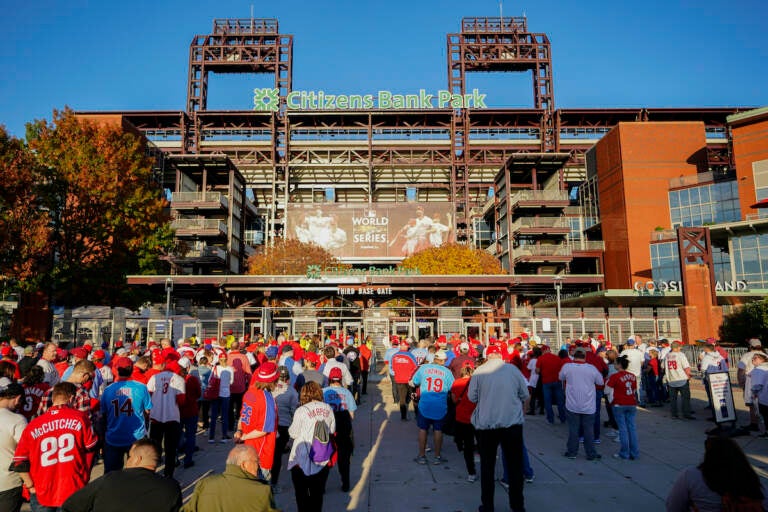 Phillies fans will descend on South Philadelphia Tuesday, Wednesday and Thursday for games 3, 4, and 5 of the city's first World Series in more than a decade.
I-95 and I-76 will likely be slow near the stadium complex, but that's "typical game traffic," said PennDOT spokesperson Brad Rudolph.
"That's the way it is for these big events," he said.
On the other hand, SEPTA is ramping up capacity on its Broad Street Line, which takes riders from North Philadelphia or Center City to within blocks of Citizens Bank Park. Rides home after the game will be free on that line.
"We definitely have capacity to accommodate … as many people as could possibly take transit to the game," said SEPTA spokesperson Andrew Busch.
Expect 'major delays' on the way home, if you're driving on I-95 south
PennDOT crews will be closing lanes for repaving on I-95 between the Philadelphia International Airport and I-476 each night that the Phillies play home games this week.
PennDOT expects the only impact to game traffic will be on I-95 south after the games let out. Crews will close two lanes on southbound I-95 starting at 9 p.m., which could cause "major delays leaving the game," Rudolph said.
PennDOT is purposefully avoiding lane closures that would impede traffic heading toward the Phillies' stadium, but needs to make progress on the repaving while the weather is still warm, Rudolph said.
"It's going to be very slow leaving the park, no matter what time you leave," he said.
SEPTA's pitch to fans: let us be your DD
Parking in one of the lots at Citizens Bank Park costs $25 per car. 
A one-way ride on a SEPTA bus, trolley, or subway is $2.50 cash, and SEPTA Regional Rail fares range from $3.75 to $10.
SEPTA is also offering free rides home from games 3 and 4 on the Broad Street Line, paid for by Miller Lite and Penn Medicine.
If you plan to imbibe, transit is a safe and convenient way to get around, without wrangling a friend into being designated driver.
SEPTA is deploying additional customer service staff who can help riders with directions or loading key cards, as well as transit police, Busch said.
And don't worry about the last train leaving without you. Busch said SEPTA will be able to accommodate games ending late on its non-24/hour transit services — for example, by holding the last connecting Regional Rail trains.
"No matter what time the game ends, if it goes into extra innings, if there's a delay for some other reason, we're still going to have that post-game service ready to go," Busch said.
Expect crowded transit, but also more service
SEPTA will run five additional express trains and three additional local trains on the Broad Street Line from Fern Rock Transportation Center to NRG Station starting at 6 p.m. each night. Four trains will be waiting at NRG to leave as soon as fans start arriving after the game ends.
Busch said he expects this added frequency to "keep crowds flowing."
Regional Rail and buses will be more crowded than they would be on a normal week night, Busch said, but there should be enough capacity without ramping up service.
The increased Broad Street Line service is what SEPTA runs during an Eagles home game, which Busch said usually brings 15,000 riders to the subway line.
A typical sold-out Phillies home game brings about 7,000 riders. SEPTA officials track this based on turnstile rotations at the NRG station as games let out and use the number to plan how many trains to run.
SEPTA expects the World Series games could bring even more riders who don't have game tickets but travel to South Philly to take part in the festivities. Busch said that's not a problem.
"We certainly have room for more," he said.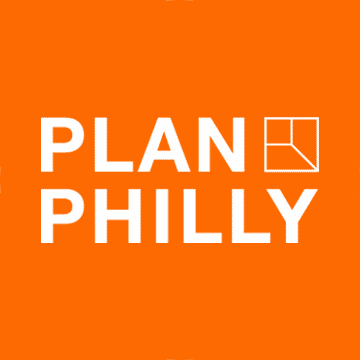 WHYY is your source for fact-based, in-depth journalism and information. As a nonprofit organization, we rely on financial support from readers like you. Please give today.