"A spoonful of sugar helps the medicine go down," joked Barnes Foundation Curator of Public Programs James Claiborne. He said the event aims to "remove the veil" between math and art, showing students math can have practical applications outside of the school building.
"In this relationship to art, to math, you make the art approachable. You allow folks to engage in their natural reaction, instinct, their attraction," he said.
"In classrooms, we tend to really compartmentalize our learning," said Program Specialist Sarah Farmer. "You really have to have the skill of being able to draw from different pools of knowledge that you have, and so this project allows students to have practice doing that."
She said a teacher told her students utilized problem-solving skills to figure out the proper angles to ensure elements in the 3D model could stand on their own.
"The students thought, 'Oh, we could use a protractor to measure the angle …' They were able to use those skills and those tools that they know that they have, and they were able to solve the issue," Farmer explained.
DJ Sophia Rocks spun for the more than 1,000 attendees as they strolled through the exhibit, and at one point, two kids broke out into a dance battle.
"It was definitely unexpected," the 14-year-old DJ said. "I just expected some like little five-minute dance party, basic dance moves, and then maybe a couple of kids were going to join. They definitely stole the show. Like, I was so shocked when they came out and they started breakdancing."
Rocks has been DJing since she was 2. But said Sunday's event made her take into account how much math actually goes into her craft, especially when it comes to matching beats per minute.
"I don't even realize that I'm doing it because I've been doing it for so long," Rocks said. "Being at this event has really made me realize, wow, like math is a part of something I do every day and something that I don't even realize that I'm doing. It's key and an essential part in what I do every day."
Awards were given to students for their work, including a 3D printer awarded to the school receiving the grand prize.
Winners of the Art of Math Challenge:
Best Overall Creative Math Strategy (Grand Prize): Martha Washington School
First Runner-Up, Creative Math Strategy: Cupola Academy
Second Runner-Up, Creative Math Strategy: Albert M. Greenfield Elementary Group 315H
Best Overall Artistic Design: St. Laurentius School Grade 6
Judges Choice, Artistic Design: Cherry Hill High School East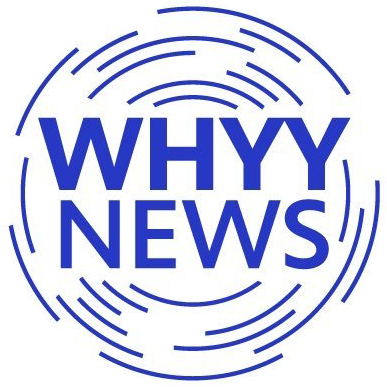 Get daily updates from WHYY News!
WHYY is your source for fact-based, in-depth journalism and information. As a nonprofit organization, we rely on financial support from readers like you. Please give today.