Philadelphia chess clubs are thriving in this year's chess tournament
The After School Activities Partnerships held its annual chess tournament for Philadelphia's public schools.
In the midst of all of the excitement surrounding the Philadelphia sports teams, the city has another league to celebrate this year – the After School Activities Partnerships Chess League (ASAP).
ASAP's citywide chess league features the top scholastic players from more than 150 chess clubs across Philadelphia public schools, competing at high, middle, and elementary school levels.
The top-ranked high school player in Philadelphia is following in the footsteps of his grandfather, Karl Schleinkofer, a famous chess master.
Gabe, a 16-year-old from Northeast High School, and the city's chess high school leader, said that he was once a disruptive student in school, but once he started playing chess, it changed his life.
"[Chess] improved my ability to focus and think," Gabe said. "I love the beauty of the game."
While mentors, coaches, and parents have played a huge role in supporting ASAP's chess league, there are current players who are making the same impact, like Gabe.
"I learn everything I can and teach it back to my team," Gabe said.
For the past few weeks, ASAP has been holding its annual Chess League Tournament, which is part of a U.S. Federation-rated league with students competing from more than 40 public schools across the city.
Chess, like other after-school activities, is an outlet where students can express themselves, learn, and grow as an individual. Those who support it want to make a difference in the lives of students on and off the chessboard.
John Cordero, who has been ASAP's chess coordinator for two years, said he enjoys participating in the chess program. "I can make an impact on the kids," Cordero said.
Parents are also involved in ASAP's chess tournaments. Julia R. Masterman's chess program, a powerhouse school in this year's tournament, is a parent-run program. Masterman parents have been running and funding the school's chess program since the early 2000s.
Gabe has been playing chess for 11 years and unlike the rest of his teammates at Northeast, he's been playing competitively since he was in the fourth grade.
Studying the great chess masters is great inspiration and motivation for Gabe and his team. "I always admire the guys at the top of the game," He said. "If you don't play like them, then when will you?"
Northeast climbed the ranks in this year's tournament and secured the first place trophy in the finals last Thursday with a win over Masterman's high school team. It was coach Saul Machles's first finals win in 10 years as a coach.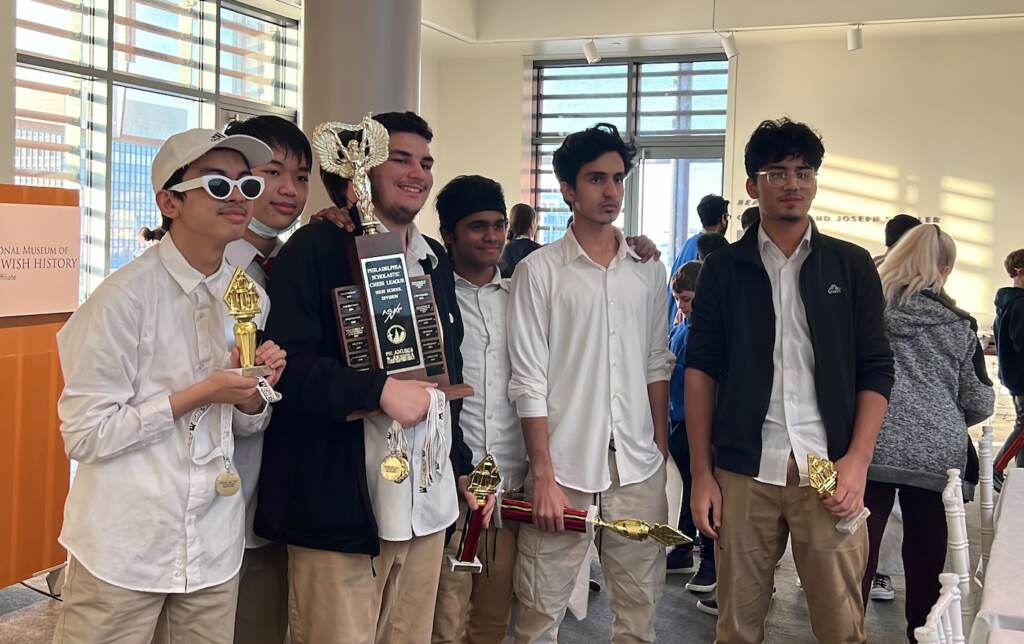 Prior to the tournament, Machles was 0-2 in the playoffs, and explained that you have to lose a lot before you can start winning. So, he was really emotional when his team pulled out with the victory.
"This was an upset win," Machles said, with tears streaming down his face. He shared his pride for his students, and how they've worked hard for this moment. "They've been pushing each other."
Now, Machles and his team can enjoy this win before they gear up for States come March.
Despite losing to Northeast, Masterman's high school team secured second place, while the elementary and middle school teams won first. They will also be competing alongside Northeast at States in Harrisburg in March.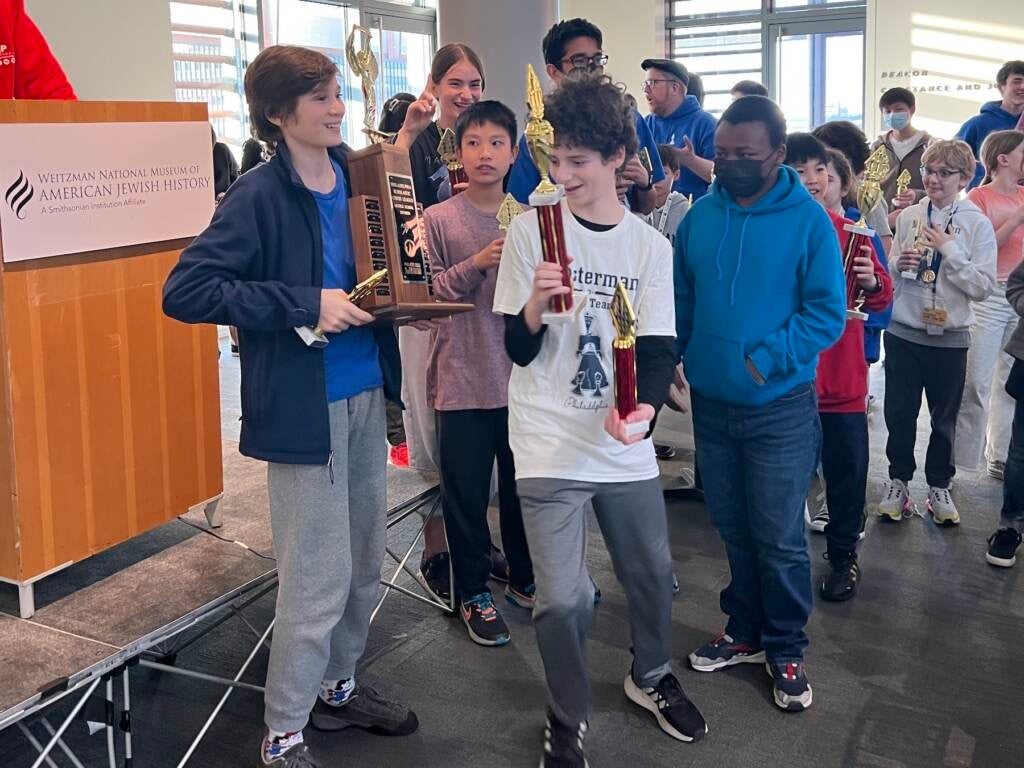 For the other teams who didn't exactly win first or second place, they continued to hold their heads up high and went back to the thing they enjoyed the most–playing chess.
This tournament was a first for many teams, players, coaches, and parents alike. No matter the outcome, for these students and their supporters, this will be a tournament to remember.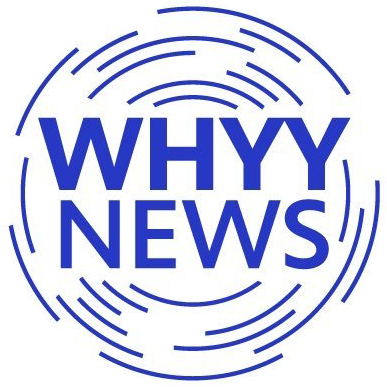 Get daily updates from WHYY News!
WHYY is your source for fact-based, in-depth journalism and information. As a nonprofit organization, we rely on financial support from readers like you. Please give today.