City to clear homeless encampment on Benjamin Franklin Parkway next Friday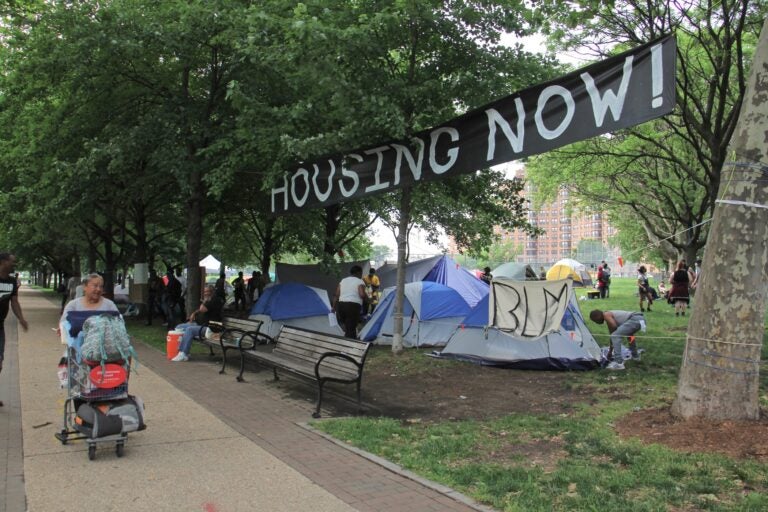 Philadelphia officials plan to clear an encampment on the Benjamin Franklin Parkway by next Friday.
The James Talib-Dean encampment, named in honor of an organizer who recently passed away, was formed in early June by about 150 activists and people experiencing homelessness. They aimed to draw attention to a lack of affordable housing and poor conditions in city shelters while also providing a place for people to live.
In a virtual press conference Friday, officials said they were negotiating with activists to voluntarily dismantle the camp until talks broke down this week. Deputy Managing Director Eva Gladstein said the city had since posted notices that the Parkway camp must be vacated by 9 a.m., July 17.
"We're certainly very disappointed in the outcome," she said. "We felt, unfortunately, that we needed to take this action," said Gladstein, citing safety and health concerns.
Camp residents have not indicated they are willing to leave.
A statement issued by advocacy group Philadelphia Housing Action this week about the end of mutual negotiations blamed the city for "failing to offer a single unit" of permanent housing to any of the camp residents.
"Organizers felt they had no choice but to walk out of negotiations," the statement reads.
Housing advocates have slammed the city for repeated attempts to clear out several homeless camps, including one near the Convention Center, I-676 and another at Philadelphia International Airport during the coronavirus pandemic. The Centers for Disease Control and Prevention recommend against disrupting encampments during the pandemic because of the risk of spreading the virus.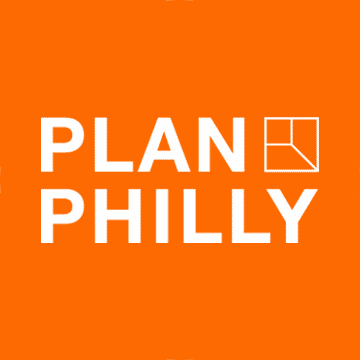 The city's latest removal plan lacked certain details. Gladstein said she hoped many would leave voluntarily before the deadline, but declined to say if the city planned to use police to remove residents if they did not.
"We're not there yet," she said. "I don't want to get into hypotheticals."
She said that outreach workers had frequently visited the site to offer shelter options to people living there and would continue to do so to speed up the dismantling of the Parkway camp. Gladstein also alluded to the possibility of creating another "sanctioned encampment" elsewhere in the city.
But some camp residents said their current location was preferable to the city's offer for space in shelters that have been hit by COVID-19.
"We've all talked to outreach a bunch of times," said camp resident Art Richardson in a statement. "Outreach can't give us what we really need, they can't give us housing. All they can get us is into drug treatment or a ride to a shelter. Nobody here is being held captive."
Office of Homeless Services Director Liz Hersh acknowledged concerns about a shortage of housing in a city where one out of four residents live at or below the poverty line but said that public resources were limited.
"We fundamentally agree with the issue that there's not enough affordable housing," she said.

WHYY is one of over 20 news organizations producing Broke in Philly, a collaborative reporting project on solutions to poverty and the city's push towards economic justice. Follow us at @BrokeInPhilly.