90 spraygrounds open this weekend to keep Philadelphians cool
Outdoor water features known as spraygrounds are considered one way to help residents of all ages stay cool during increasingly hot summers.
This story is part of the WHYY News Climate Desk, bringing you news and solutions for our changing region.
From the Poconos to the Jersey Shore to the mouth of the Delaware Bay, what do you want to know about climate change? What would you like us to cover? Get in touch.
---
Families in Philadelphia will have a fun way to stay cool Memorial Day weekend.
The city turns on its 90 spraygrounds Friday. They'll stay open through Labor Day.
"A sprayground … could have jets coming from the ground, spraying out water. It could have fun characters like a dragon or a sea serpent or just shapes that spray out water, and kids can just run through it," said Bill Salvatore, deputy commissioner of Philadelphia Parks & Recreation. "Some of them have shower-type features where the water drops down on top of you."
The spraygrounds will be open seven days a week, 11 a.m. to 7 p.m. on weekdays and 12 to 5 p.m. on weekends.
Spraygrounds are one way to help residents of all ages stay safe and cool during increasingly hot summers.
"Not everybody's comfortable swimming or going to a pool, and not everyone has quick access to a pool at their closest rec center," Salvatore said. "Spraygrounds provide a cooling activity for kids, adults — whoever."
Average summer temperatures in Philly have risen several degrees in the last few decades, according to the nonprofit Climate Central. The thermometer tops 90 degrees on average about a dozen more days each year in Philly now than in 1970.
Temperatures are expected to rise further due to human-caused climate change. By mid-century, Philly is predicted to see around 25 days a year with heat index temperatures above 100° Fahrenheit.
Some neighborhoods are hotter than others, because of factors like tree cover and the amount of heat-trapping surfaces, often referred to as the urban heat island effect. Areas of North, Northeast, West, and South Philly have the greatest exposure to heat, according to the city. Some areas of the city have been found to be up to 22 degrees hotter than the coolest neighborhoods.
Spraygrounds can be found throughout the city, with locations shown on an interactive online map. 
The city opened three new, "state-of-the-art" spraygrounds this year, Salvatore said — one at Glavin Playground in Port Richmond, one at the East Passyunk Community Center in South Philly, and another at Cobbs Creek Park.
"The idea is, get a sprayground everywhere we can," Salvatore said.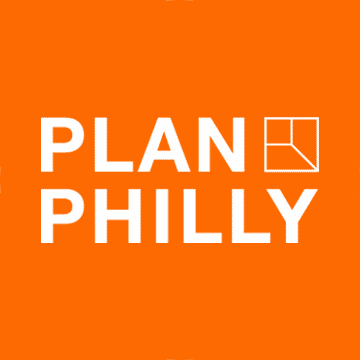 WHYY is your source for fact-based, in-depth journalism and information. As a nonprofit organization, we rely on financial support from readers like you. Please give today.