Pa. AG sues over 'deplorable' handling of Philly apartment buildings
The suit seeks to bar SBG Management Services from renewing lease agreements and collecting rent until all properties are repaired.
Pennsylvania's attorney general is suing SBG Management Services for "deplorable conduct" the company has exhibited while operating a group of apartment buildings in the Philadelphia area.
The lawsuit, filed this week in the Philadelphia Court of Common Pleas, comes after tenants lodged numerous complaints with the state alleging that SBG Management failed to address serious problems at its properties, including rodent and cockroach infestations, exposure to raw sewage and mold, and excessive leaks and water damage.
Last year, roughly 100 tenants were forced out of Lindley Towers in Logan after the building's roof and exterior facade partially collapsed.
The suit also alleges that SBG Management retaliated against some tenants who filed complaints with the state's Bureau of Consumer Protection, charging them $5,000 for "legal expenses" while telling them they could move out after paying if they wanted.
"This management company neglected the safety and basic human needs of their tenants, then thought they could intimidate those who spoke up by imposing unfair retaliatory fees," Attorney General Michelle Henry said in a statement. "My office will not tolerate landlords who fail to maintain properties and put Pennsylvanians at risk."
Neither SBG Management nor owner Philip Pulley immediately returned a request for comment.
The lawsuit seeks restitution for tenants, and to bar the company from renewing lease agreements and collecting rent until all properties are repaired, and licenses and certifications are in good standing.
The attorney general is also asking a judge to impose civil penalties on SBG — $1,000 for each violation of the Consumer Protection Law and $3,000 for each violation involving a consumer age 60 or older.
According to the suit, SBG made "false and misleading" statements about the condition and maintenance of their properties — in advertisements, lease documents and communications with tenants.
For example, on its website, the company said that it would respond to maintenance requests in a "timely and efficient manner," and that its rental properties had no infestations. The defendants also allegedly told prospective tenants that damages they noticed while walking through certain properties would be fixed before they moved into them.
In reality, management consistently "overlooked" maintenance requests made by tenants, according to the suit, violating state consumer protections. SBG management demanded full rent from tenants regardless.
The suit further alleges the company engaged in illegal self-help eviction practices. These are practices designed to force a tenant out of their apartment, and can include interfering with utility services, such as gas, electricity, or hot and cold water.
On at least two occasions, tenants at Lindley Towers withheld rent after management ignored their maintenance requests — one to fix a broken front door. In both instances, SBG allegedly shut off their electricity, restoring it "immediately" after they paid up.
"There continues to be constant fear from current tenants that if they utilize their tenant rights, there will be significant consequences from SBG Management, which includes non-renewal of leases, threats of eviction, and substantial rent increases," a tenant at Cresheim Valley Apartments in West Mt. Airy, said in a statement.
The Pennsylvania attorney general alleges the company was doing all of this without having valid and active rental licenses for certain properties, including Lindley Towers and Cresheim Valley Apartments.
Under state law, rent cannot be collected without a rental license.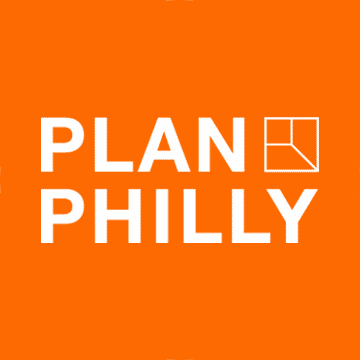 WHYY is your source for fact-based, in-depth journalism and information. As a nonprofit organization, we rely on financial support from readers like you. Please give today.