Volunteers deliver Thanksgiving meals to thousands of critically ill folks and their families in Greater Philadelphia
Philadelphia-based MANNA prepared and delivered Thanksgiving meals for more than 3,600 people, many of whom are living with serious illnesses.
Dozens of people in white aprons formed production lines along large steel tables.
They quickly filled reusable bags with turkey legs, gravy, green beans, salad, cranberry sauce, stuffing, apple pie, and more.
Volunteers put together and delivered about 900 bags, containing all the elements of a Thanksgiving dinner, to people throughout the Greater Philadelphia region Thursday who are living with serious or critical illnesses.
The holiday event is just one annual tradition at the Metropolitan Area Neighborhood Nutrition Alliance (MANNA).
"Today is by far our favorite day," said MANNA CEO Sue Daugherty. "It really is a day that reminds us what we're here to do, and that is to help other folks."
Gerry Lipski and his husband, Randy Fox, have been volunteering at MANNA on the holiday for about 30 years.
"I don't know what Thanksgiving would be without it," Lipski said.
Wearing a turkey hat, Lipski couldn't be missed as he called out instructions and assisted in the assembly lines on the second-floor kitchens at MANNA headquarters in Spring Garden.
Over the years, he and Fox have taken the lead of the Thanksgiving distribution, which feeds more than 3,600 people in Philadelphia, Pennsylvania suburbs, and South Jersey.
The size and scope of the organization has significantly grown since its inception in 1990. Then, the main focus was supporting people with HIV/AIDS.
"Back then, it was basically a death sentence, and there was also a stigma," Lipski said. "We'd go to the client's house…and sometimes we'd be the only people they would see all week. Not only would we deliver the meal, we would sit with them, we'd do their laundry, walk their animals, feed their pets."
Today, MANNA continues to serve people living with HIV/AIDS, but also provides meals, nutrition education, and counseling to people living with cancer, kidney disease, heart disease, diabetes, and other medical conditions.
The organization employs a team of dieticians, researchers, and other professionals who tailor meals and programs to people's specific health conditions.
"People leave the hospital with their discharge orders and they get told where to go to pick up their medicine, where they can go for their chemo and radiation or physical therapy," Daugherty said. "And then often there's a very complicated diet. What we hear from our clients over and over, is that it's such a relief that we can remove that burden from them."
The Thanksgiving Day event is an extra program put on in addition to the organization's daily nutrition programs and meal deliveries.
Thursday's program was a familiar holiday stop for Jane Kaplan. She began volunteering with MANNA as a Girl Scout and has continued to do so for the past 20-something years, often alongside her brother.
Even though she has lived in Washington, D.C., for the past 14 years, Kaplan said she always makes sure that MANNA is part of her Thanksgiving Day when she visits family in Philadelphia.
Kaplan helped run the delivery part of the holiday event Thursday by coordinating with volunteer drivers.
"They really just believe so strongly in their mission that food is life," Kaplan said. "I think that is a really important mission, especially now when there's so much about needing to nourish to stay healthy."
Research shows that nutrition can be an important aspect of someone's treatment plan or disease management. That's why Daugherty, who is a registered dietician and co-chairperson of the national Food Is Medicine Coalition, said the goal is to expand access to the services MANNA and other organizations offer patients and their families.
"Ultimately, our goal is to someday get policy change that a medically-tailored meal will become a mandated covered benefit and be covered through Medicare and Medicaid," she said. "It just, to me, it makes sense."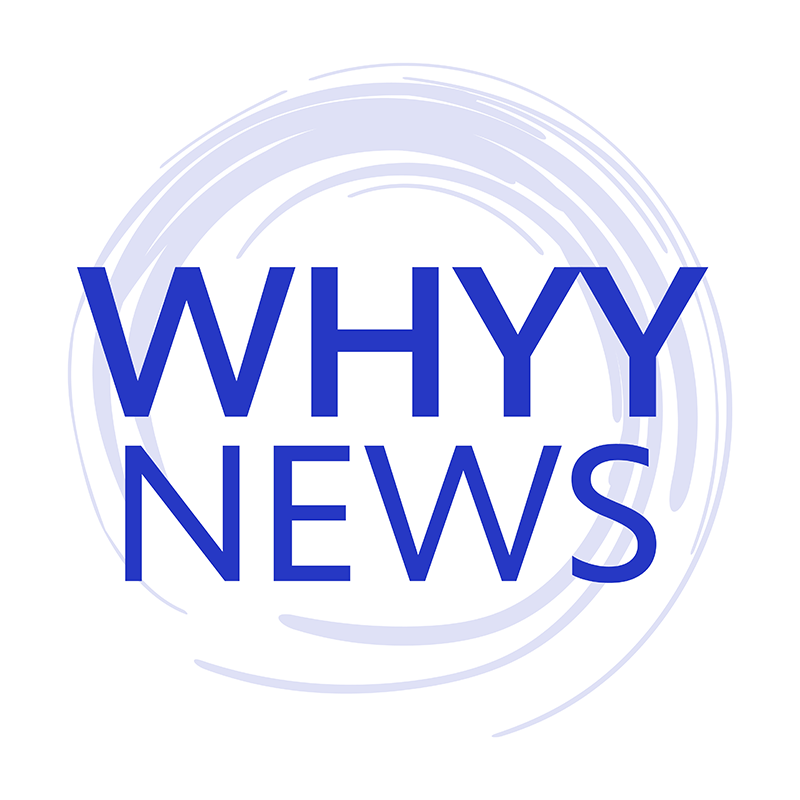 Get daily updates from WHYY News!
WHYY is your source for fact-based, in-depth journalism and information. As a nonprofit organization, we rely on financial support from readers like you. Please give today.