Philadelphia Housing Authority moves closer to starting construction at Westpark complex
The vote comes after a three-year delay caused by the pandemic and political opposition. Construction is expected to start early next year.
After a three-year delay, the Philadelphia Housing Authority is moving forward with its plan to overhaul the Westpark Apartments, the agency's only remaining high-rise complex in West Philadelphia.
PHA's Board of Commissioners unanimously approved the agency's revamped proposal Thursday for the 12-acre complex near 46th and Market Streets, as well as the two development firms the authority had preliminarily selected as partners on the mixed-income project.
With that resolution in hand, PHA can now finalize the financing for the effort, which is projected to cost upwards of $500 million.
"We're really excited," said PHA President Kelvin Jeremiah.
The new plan, a collaboration with New York outfits LMXD and MSquared, is denser and significantly different from the project PHA announced in 2019. It's also a departure from how the authority has approached the redevelopment of its high-rise public housing complexes.
For nearly 60 years, Westpark has been home to three high-rise apartment buildings. Two family towers and one senior tower. Initially, PHA's plans called for the disposition or demolition of the family towers. Demolition, which had been the fate of most of the authority's high rises, is now off the table along with selling the properties.
PHA, along with its partners, now plans to "gut rehab" all three high-rises. Jeremiah said the decision is financially driven, but also the right move as the city continues to grapple with an affordable housing crisis. The original plan to sell also drew staunch political opposition from City Councilmember Jamie Gauthier, one of the legislative body's fiercest affordable housing advocates.
"If we were not to renovate those three buildings, we'll lose 327 units," Jeremiah said in an interview.
When the redevelopment is complete, the now-shuttered site will have a total of 1,000 units. The authority's initial proposal called for around 650 units.
In addition to the towers, the site will be home to a brand new mid-rise building, which will be dedicated to senior living. Jeremiah said plans also call for dozens of new townhome-style units. More than 170 are expected to rise on a vacant city-owned lot that sits just beyond the complex's current footprint.
Nearly 600 of the site's units will be considered affordable to PHA residents. The rest will be a mix of market rate and workforce housing, a tier of housing that will be available to residents earning no more than 120% of the area median income. That translates to north of $126,000 for a family of four. AMI includes places outside of Philadelphia.
"We want to ensure that in areas where we're seeing increasing housing costs, that PHA is there to maintain some level of affordability for folks who are low-income. And that's what we're doing here," said Jeremiah.
The complex sits by swiftly gentrifying University City, not far from another affordable housing site that's set for sale after the property's owners decided not to renew their contract with the U.S. Department of Housing and Urban Development.
A total of 1,7000 units in Philadelphia are tied to affordability restrictions that could expire over the next five years. A number of them are in West Philadelphia.
"I am excited by the transformation coming to West Park. During one of the worst housing crises the city has ever seen, we need to do everything we can to preserve and create affordable housing and provide low-income families with high quality, stable homes. That's why since my earliest days on City Council, I've pushed PHA to prioritize affordability — above and beyond the replacement units — at West Park," said Gauthier in a statement.
Beyond housing, the new proposal includes a 10,000-square-foot commercial space, a tenant for which has not been secured. The complex will also be reconnected to the city's streetscape. For decades, the site has existed as a superblock with just one way in and one way out.
"For decades, Westpark has been isolated from its surrounding neighborhood and by undertaking critical infrastructure investments and capital improvements, the new campus will be successfully integrated with the city, giving residents an opportunity to take advantage of nearby amenities and services, while connecting them to Philadelphia's bustling urban landscape We look forward to work getting underway and welcoming Westpark residents back to a campus they will be proud to call home," said James Yolles, a spokesperson for Westpark Community Partners, in a statement.
Jeremiah said the construction, delayed by the pandemic and Gauthier's opposition, will likely occur in two phases, each lasting approximately 18 months, with the work expected to start early next year after funding is secured by PHA and its project partners. The money will be a mix of private capital, PHA capital, and low-income housing tax credit, he said.
Former Westpark residents, who were displaced by PHA's plan, can return should they decide they want to move back to the complex.
"I think we'll have an incredibly valuable housing development that will be mixed-income, that will give residents a place where they can live proudly and thrive with respect and dignity," said Jeremiah.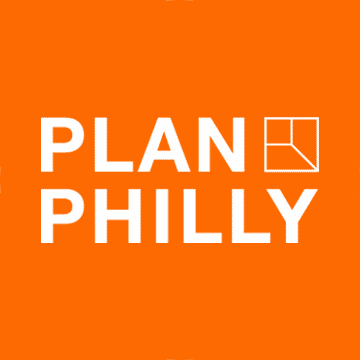 WHYY is your source for fact-based, in-depth journalism and information. As a nonprofit organization, we rely on financial support from readers like you. Please give today.