Philadelphia Housing Authority vows to send 240 vacant properties to nonprofit developers
With an eye to avoiding that fate in the historically Black and brown North Philly community, Quiñones-Sánchez said her goal is to shape the development that happens next.
The Philadelphia Housing Authority is transferring 240 properties located in increasingly desirable sections of North Philadelphia to nonprofit affordable housing developers.
The proposal comes from an initiative led by North Philadelphia Councilmember Maria Quiñones Sánchez and Ceiba, a nonprofit serving the city's Latino community. Partners involved include HACE, Esperanza, the Norris Square Community Alliance, and Asociación Puertorriqueños en Marcha (APM).
The 240 properties — including vacant structures and lots — will go to the partners with the expressed goal of creating permanent affordable housing. The homes will be located in gentrifying parts of Kensington and not far from Temple University, areas seeing construction cranes rise and property values increase after years of little interest from the market.
"I think what we're trying to do here is really create a long-term vision for what a mixed neighborhood could look like," Quiñones-Sánchez said.
Roughly 80% of the proposed parcels are vacant lots within the boundaries of Second and Sixth streets and Cecil B. Moore and Lehigh avenues. Development pressures have swept into the areas as affordable stock dwindles in Fishtown, East Kensington, and Northern Liberties.
With an eye to avoiding that fate in a historically Black and brown community,  Quiñones-Sánchez said her goal is to shape the development that happens next.
Properties will be available to low-income families based on the area median income.
"This is really about saying, 'Can we ensure mixed-income in South Kensington so that it's not the new Fishtown where it's just all high income? It's not Northern Liberties, but it stays diverse,'" Quiñones-Sánchez said.
The announcement comes two months after the councilmember passed legislation that created new affordability requirements for a section of West Kensington spanning both sides of American Street — roughly from Oxford Street to Lehigh Avenue. Quiñones Sánchez withdrew a second piece of legislation linked to the zoning overlay in the face of community opposition to a plan that would have enabled development by APM and a market-rate developer, Scannapieco Development Corporation. The two organizations had committed to a mixed-income plan.
The 240 property promise comes several weeks after PHA too made movements on affordable housing, promising nine Strawberry Mansion properties to the organizers who led the protest encampments outside their Ridge Avenue headquarters.
PHA officials have said the agency owns about 350 uninhabitable properties around the city.
'Equitable development'
PHA officials said the agency has worked on its planned property transfer for more than two years. The transfer will happen in phases over a few years to the nonprofit partners subject to the U.S. Department of Housing and Urban Development review and approval. As partners get approval for their plans, PHA will transfer the number of parcels for the approved project.
"These efforts will help balance the increasing volume of market-rate development in these neighborhoods and ensure that the properties will be available for future affordable development," said PHA President and CEO Kelvin Jeremiah in a statement.
HACE already has plans to develop 10 new affordable homes beginning in early 2021. Overall, the organization wants to create about 80 permanent and affordable homes.
"The donation of these vacant lots will help HACE realize its plan for equitable development and long term affordable homeownership housing through the creation of the Good Lands Trust," Maria N. Gonzalez, president of HACE, said in a statement.
The remaining will go to the other three partners as those plans are funded and approved.
For more than seven years, PHA has worked to develop and preserve about 500 affordable housing units in Quiñones-Sánchez's 7th district, including 400 units that received either capital or rental subsidy support from PHA. Examples of these developments include HACE's Casa Indiana and Casa Caribe; Esperanza's Roberto Clemente Homes; APM's Paseo Verde and Norris Square Community Alliance's scattered project-based development.
Correction: This article was corrected at 11:19 am on Nov. 18, 2020  to accurately reflect the status of two pieces of legislation introduced by  Councilmember Maria Quiñones Sánchez.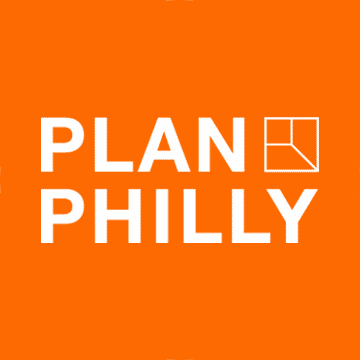 WHYY is your source for fact-based, in-depth journalism and information. As a nonprofit organization, we rely on financial support from readers like you. Please give today.