First-time Philly home buyers feeling the pinch of historic mortgage rates and high prices
Like big cities across the country, Philadelphia's housing market is feeling the impact of high rates, with potential first-time homebuyers being the hardest hit.
Amid historic mortgage rates and a far less crowded housing market, home prices remain above pre-pandemic levels in Philadelphia.
But the market is cooling. And with the possibility of a recession looming, housing experts say home prices could very well come down in the coming months — an outcome that could hurt home values, but not necessarily spell widespread disaster.
"In the grand scheme of things, it's not that big of a deal, assuming the price declines are modest," said Mark Zandi, chief economist at Moody's Analytics.
As of Thursday, the weekly average rate for a 30-year fixed mortgage, the most popular home-loan product, was 7.08%, according to Freddie Mac. That's more than double the rate from a year ago and the highest level in two decades.
And rates could soar higher as the U.S. Federal Reserve eyes another interest rate hike before the end of year.
Like big cities across the country, Philadelphia's housing market is feeling the impact, with potential first-time homebuyers being the hardest hit. 
"The higher mortgage rates are crushing affordability," said Zandi. "Then you mix that with the run up in house prices during much of the pandemic and housing is just not affordable for many potential first-time homebuyers."
Zandi said many existing homeowners looking to buy are also in a tough spot, often for the same reason as renters: the higher rates mean they can't afford the monthly mortgage payments on a new house.
The majority of homes sold in Philadelphia sit between $200,000 and $400,000.
For a $300,000 house, the increase in mortgage rates over the course of this year means that a potential homebuyer now needs to be able to shell out roughly $1,600 each month. At the beginning of the year, when mortgage rates were below 4%, those monthly mortgage payments sat around $1,000.
And while the rate of annual price growth has "drastically slowed," home prices remain higher than they were a year ago, though not anywhere close to where they were during the height of the pandemic, said Kevin Gillen with the Lindy Institute for Urban Innovation at Drexel University.
In his latest report, Gillen found that prices had declined 1.8% in the most recent quarter — the biggest quarterly decline in eight years. But house prices are still up 5.9% from a year ago.
Philly house prices, which were already out of reach for many renters, were up 26% between March 2020 and this past summer.
"We are seeing house prices in the city and the suburbs that have decelerated. By decelerate, I don't mean decline. They're not dropping," said Gillen.
Despite the economic turmoil, the housing market is not anywhere near standstill, though it remains tight, in part because more homeowners are putting their searches on hold while mortgage rates remain high, said realtor Maria Quattrone, owner of RE/MAX @ HOME, which which serves the Philadelphia metro area.
She said there's more inventory than there was last year, and that her shop is still seeing first-time and repeat buyers in the market who want to move forward with purchasing a new home.
"A family, unfortunately, could be getting a divorce and neither of those partners could afford the house on their own. So they do need to sell that. In the opposite, a family could have two children living in a two-bedroom and they have twins on the way. And in their case, they have to buy because they can't put four children in one bedroom and they don't want to rent," said Quattrone.
New homeowners Chelsi Roberts-Williams and Joshua Ellison — who moved into their five-bedroom row in West Philadelphia in early October — decided they didn't want to keep handing over rent to a landlord, even if it meant they might need to refinance later.
But Roberts-Williams, who works in the coronavirus unit of the Pennsylvania Department of Health, said the higher mortgage rates did alter their search. When they found the place they wanted over the summer, the rates had doubled to 6%.
"We stopped looking at the ones that were completely finished and looking at ones that could use some updates and would be a little bit less of a purchase price," said Roberts-Williams, 26.
Going forward, Ellison, a kindergarten teacher, said that choice will play a part in another big decision the couple has to make: whether they want to fix up the place for themselves or make it an investment property.
"We have a big question mark at the top of our head right now," said Ellison, 25.
Zandi, with Moody's Analytics, said he suspects mortgage rates will remain "very elevated" through 2023 and into 2024.
He said he expects them to come down, but not to the lows from a year ago.

WHYY is one of over 20 news organizations producing Broke in Philly, a collaborative reporting project on solutions to poverty and the city's push towards economic justice. Follow us at @BrokeInPhilly.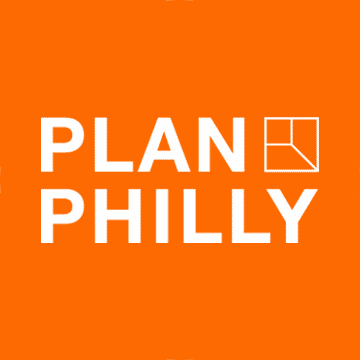 WHYY is your source for fact-based, in-depth journalism and information. As a nonprofit organization, we rely on financial support from readers like you. Please give today.