Calling all procrastinators: There's still time to snag Eagles gear and cheer on the Birds in style
Whatever Eagles merch you're looking for, Philly shops and makers have you covered.
It's been time to get your Eagles green on, and if you don't have any gear yet, what are you waiting for?
Sports are integral to Philadelphia's cultural identity and, by extension, play a colorful role in our city's fashion.
Jerseys of favorite players and hats repping our local teams are practically part of our capsule wardrobe. It doesn't matter if you operate a bus or work in a courtroom, owning apparel from Philly sports teams is practically the law of the land.
As the Eagles prepare to face the Kanas City Chiefs in Super Bowl LVII this Sunday, perhaps you're looking to upgrade your old green fits or snag new accessories to commemorate the special occasion. Or, maybe you've simply procrastinated because you're hopping on the bandwagon. We won't judge. Whatever you seek, Philly shops and makers have you covered so you can cheer on the Birds in style:
ArtHistory101
7045 Frankford Ave., Philadelphia PA 19135
This North Philly streetwear clothing company sells a range of t-shirts and hoodies that feature Philly-themed and Eagles designs for kids and adults. ArtHistory101 is perfect for Eagles fans into urban-inspired attire that features bold graphics. Heads up, the shop also sells an exclusive NFC Champs tee, but this item is only available for pre-order online.
Dye Hard Fan
Online shop and at local markets
This custom tie dye shop sells apparel for the Philly "dye hard fan in you." The shop's Eagles collection features brightly bleach-stained green tees and sweaters with sayings like "Bird Gang" and "So good it HURTS." The shop operates online and at pop-up markets across the city and region. Check out Dye Hard Fan's Instagram for their schedule.
Made by Taylor Nicole
Online-only
Made by Taylor Nicole apparel is ideal for Eagles fans who want to be "best dressed" and maintain a feminine flair at their Super Bowl party. Geared toward women, MBTN sells highly-Instagramable crewnecks, accessories, and jackets inspired by favorite players and popular sayings like "It's a Philly Thing" and "Sundays are for the Birds." Keep in mind that since the shop runs exclusively online (and sadly doesn't offer pickups), you might want to order as soon as possible, and maybe have a backup outfit, just in case.
Mitchell & Ness
1306 Walnut St., Philadelphia PA 19107
If you're on the hunt for premium and classic sportswear, Mitchell & Ness is one of the best places to go. The company, which has been in Philly since 1904, sells everything from authentic jerseys to fitted caps to knitted hats and tees out of its flagship store on Walnut Street.
N.R.S Boutique
1822 East Passyunk Ave., Philadelphia PA 19148
This funky South Philly spot is perfect for the vintage-lover or second-hand shopper who can appreciate custom designers made by the owner, Nicole Rae Styer. Think: cut-up Eagles tees, jazzed up with embellishments and tie-dyed with bleach. If you want to be fashion-forward while you rep the Birds, this shop is for you.
Jewels and sequins adorn an Eagles t-shirt at NRS Boutique in South Philadelphia. (Kimberly Paynter/WHYY)

A complete Eagles fan look at NRS Boutique in South Philadelphia. (Kimberly Paynter/WHYY)

Eagles fans browse the selections at NRS Boutique in South Philadelphia ahead of the team's appearance in Super Bowl LVII. (Kimberly Paynter/WHYY)

Unique Eagles gear on display at the NRS Boutique in South Philadelphia. (Kimberly Paynter/WHYY)

South Fellini on Passyunk Avenue in South Philadelphia. (Kimberly Paynter/WHYY)
Paul Carpenter
Online-only
Paul Carpenter is a Philly-based visual artist who sells a variety of clothing and accessories screen-printed with his original designs. From a tee featuring Jalen Hurts to a hoodie with an Eagle graphic filled with an intricate illustration of the Philadelphia skyline, there is something for everyone in Carpenter's unique collection. The artist also sells fun prints, pint glasses, and more.
Shibe Vintage Sport
137 S. 13th Street, Philadelphia, PA 19107
106 East Lancaster Ave., Wayne, PA 19087
Shibe Vintage Sports is a classic go-to spot for your sportswear needs. The shop sells all kinds of Eagles merchandise, from baseball caps and tees to sweatshirts and koozies. The shop's designs are more traditional compared to some independent designers, but all that means is you can't go wrong with whatever you buy.
South Fellini
1507 E. Passyunk Ave., Philadelphia PA 19147
South Fellini is known for its colorful designs that pay homage to and remix classic Philly iconography. Shop owners Tony Trov and Johnny Zito started the business while attending Temple University and opened up a brick-and-mortar in 2016. The duo sell a variety of Eagles-inspired merch from T-shirts to beanies and more.
Suplex Vintage
533 South St. Philadelphia, PA 19147
For fans of original vintage clothing, Suplex Vintage on South Street is the place to go. The shop has been restocking its racks with old-school Eagles gear and selling upcycled custom pieces too. If you're hoping to score something secondhand, make sure to stop by.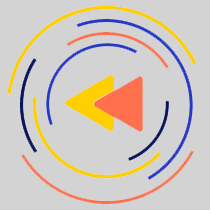 Saturdays just got more interesting.
WHYY is your source for fact-based, in-depth journalism and information. As a nonprofit organization, we rely on financial support from readers like you. Please give today.