Philadelphia commerce director resigns following reports of antisemitic comments, verbal abuse
Mayor Jim Kenney has accepted former Philadelphia Commerce Director Michael A. Rashid's resignation.
This comes two days after The Philadelphia Inquirer released a report in which former staffers alleged Rashid had made antisemitic remarks, exhibited "hostility or disregard" for female employees, and ran a "toxic" workplace.
"Today I offered, and Mayor Kenney accepted, my resignation as Director of Commerce," said Rashid in a statement. "My continued service would serve as a distraction from the work of the Department, which is far too important to the City and region."
The former director also said he has spoken with leaders of Philadelphia's Jewish community, and offered his apology for "comments which were inappropriate and insensitive." Former staffers told The Inquirer that Rashid had called "Schindler's List," Steven Spielberg's film about the Holocaust, "Jewish propaganda."
The Inquirer also spoke to former employees who said Rashid had verbally abused women on staff.
"I've accepted Mr. Rashid's resignation today in light of his inappropriate comments," Kenney said in a statement.
"The work of the Commerce Department is far too crucial — and it's important that the Department stays focused on its mission of supporting Philadelphia's business community at this critical time as we continue to recover from the devastating impacts of the pandemic," said Kenney. "The City is committed to ensuring a fair and inclusive working environment where the values of respect and dignity are upheld."
Kenney appointed Rashid, a former health care executive, to run the department in November 2020, as businesses struggled to recover from the pandemic-related shutdowns and changing restrictions.
However, the Inquirer and online news publication PhillyVoice reported that many Commerce Department staff have quit and the city spent $500,000 to audit the department's work culture.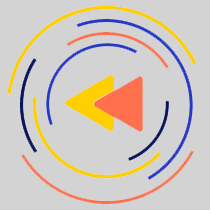 Saturdays just got more interesting.