Philadelphia City Council considers changing ethics rules
Philadelphia City Council is looking to tighten some regulations around conflicts of interest.
Currently, a council member can be disqualified or recuse themself from voting on legislation as late as the final vote on the bill. Council President Darrell Clarke said he wants to see it at the beginning of the process.
"We would prefer that the recusal happens at the time of the introduction of the bill, or shortly thereafter, that members notify [us of] any potential conflict of interest," said Clarke.
Clarke has proposed a bill that, if approved, will require council members to disclose any potential conflict of interests regarding a bill or resolution no more than five days after that bill or resolution has been introduced.
If they don't do that, and the financial interest becomes known to Council, they'll be notified in writing of the conflict — giving them another chance to disclose and explain it. If they still fail to disclose or explain, Council can refer the matter to its own ethics committee, which Clarke chairs, for further review.
Clarke would not say the move came as a result of the conviction of Councilmember Bobby Henon last month on corruption charges.
"It actually has more to do with some recent legislation as it relates to potential conflicts. … We are moving, as we move to a new year, to do a number of things internally within Council to ensure that we police ourselves … So, this will do that. It will also establish a clear, transparent process, and we want to make sure that we all comply."
Clarke went on to reinforce his claim that the legislation was not related to the Henon conviction by saying that Henon was not involved in the type of conflict of interest that this bill addresses. Clarke made it clear this isn't the final change when it comes to ethics, and to expect more coming in the new year.
The bill will receive a full hearing. A vote will not be scheduled until sometime in 2022.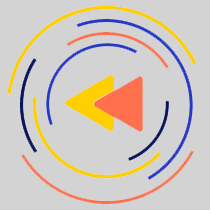 Saturdays just got more interesting.
WHYY is your source for fact-based, in-depth journalism and information. As a nonprofit organization, we rely on financial support from readers like you. Please give today.