Calder museum breaks ground on the Parkway
A $70 million "sanctuary" dedicated to Alexander Calder and his suspended mobile sculptures is expected to open in 2024.
The ceremonial groundbreaking for a new museum dedicated to the work of Alexander Calder was thwarted on Tuesday by the Philadelphia Water Department, which dominated the lot at 21st and the Parkway with an enormous blue water main pipe waiting to go into the ground.
The Water Department has to reroute the water main to make way for the new museum, which will be largely underground.
So instead of stakeholders and city officials punching shiny silver shovels directly into the ground, representatives of the Nanticoke Lenni-Lenape tribe performed a ritualistic blessing on the land, which was originally occupied by their ancestors.
"Creator, I'd like to acknowledge our presence here, reflecting on those original relationships with William Penn at Shackamaxon with Chief Tamanend," said Denise Bright Dove Ashton-Dunkley, who then asked Calder's grandson Alexander "Sandy" Rower and philanthropist Joseph Neubauer to sprinkle tobacco on the ground.
Construction of the Calder Garden cannot start until the Water Department finishes its work, but the roughly 18,000-square-foot showcase of the work of Alexander Calder is expected to begin early in 2023 and be completed sometime in 2024.
It's been a long time coming. The idea of building some kind of Calder museum has been bouncing around Philadelphia for two decades, spearheaded by former mayor Ed Rendell and the now deceased philanthropist H.F. "Gerry" Lenfest.
Neubauer recalled visiting Lenfest shortly before his death in 2018. At the end of the visit Neubauer got up to leave.
"He says, 'Sit down. I got one more thing to talk to you about,'" Neubauer remembered. "He asked about the progress on the Calder project. I remember his words distinctly: 'Just get it done, Joe,' he said to me, pointing his finger at me. He said it wasn't a request. It was an order."
Alexander Calder was part of an artistic dynasty that is already amply displayed along the Parkway. His grandfather Alexander Milne Calder designed the William Penn statue atop City Hall; his father Alexander Sterling Calder designed the Swann Fountain in the middle of Logan Square.
Alexander Calder, who died in 1976 and is known for his suspended mobile sculptures that gently sway to ambient air currents, has his piece "Ghost" on permanent display in the Philadelphia Museum of Art.
Rower, his grandson, said he sometimes feels a kind of sadness when he sees his grandfather's work in typical museum settings.
"You can't understand Calder by exploring it on the Internet. You have to go and be with the work. So the sadness is having Calder locked in museums. I don't mean in storage, I mean on display. They're still too far away to be communicating the way he wanted them to," he said. "This is a way to show other museums around the world that art can be something other than artifacts."
The new building, which Rower has called a "sanctuary" instead of a museum, is designed by famed architect Jacques Herzog as a showcase of Calder's work such that the viewer can enter into a more intimate contemplation of the work.
"To entice the foundation to come here, we had to do something different," said Neubauer. "To have people be able to contemplate what Sandy's grandfather had in mind when he created these. These are not just funny things that move around and have great colors. They all have real deep meanings."
The $70 million dollar project will include extensive gardens at street level, with the gallery mostly below grade. A spokesperson said the project is 90% funded.
Neubauer said fundraising has gained enough momentum that people are offering to donate without being asked, a much different scenario from years ago when the project was progressing slowly, in fits and starts.
"That was then. This is now," he said. "This is a whole different project."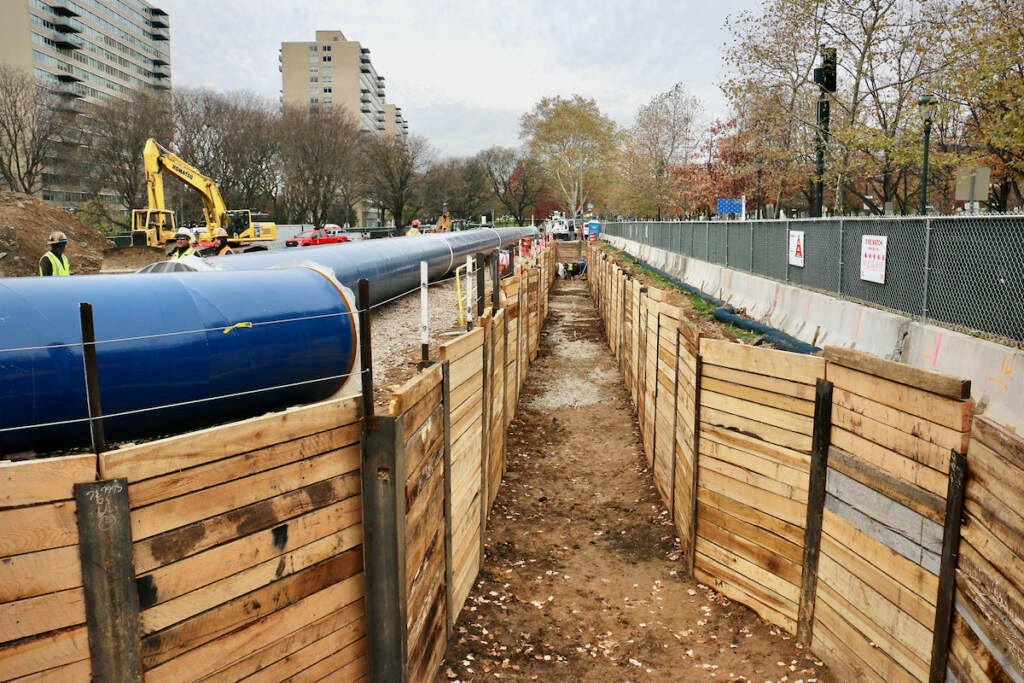 Editor's note: The Neubauer Family Foundation (NFF) is a supporter of WHYY.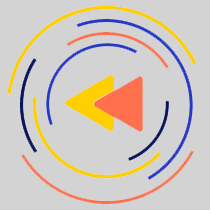 Saturdays just got more interesting.
WHYY is your source for fact-based, in-depth journalism and information. As a nonprofit organization, we rely on financial support from readers like you. Please give today.