Performers scrub the ground at City Hall to protest the overturning of Roe v. Wade
A handful of women dressed in rags scrubbed the ground of the City Hall courtyard to amplify the work to access abortion rights in the U.S.
On Monday morning, seven women wearing tattered smocks got on their knees to clean the center medallion in the courtyard of Philadelphia's City Hall. For 15 minutes they silently soaped and scrubbed, bent over on the floor as a performance in protest of the overturning of Roe v. Wade by the U.S. Supreme Court.
The protest performance was created by Shir Bassa, an Israeli artist working as a summer apprentice at the Fabric Workshop and Museum in Philadelphia. For the performance she bound her knees in layers of torn cloth, as makeshift knee pads.
"The first thing people see is the state of this country right now, this is where we are," she said. "This is what the people in government take us to be."
Bassa is from the small northern city of Karmiel in Israel, where most abortion is legal.  She is a printmaker who often makes work focused on women's labor. The performance on Monday is the culmination of Bassa's summer project at the Fabric Workshop, where she enrolled the participants of the action.
"I pick people of color, I pick women from all ages because they are the generation that fought to make abortion legal," she said. "They are still here and they see how [the Supreme Court] took it from them. We are young people who are not going to let it happen."
The cleaning rags used were made at the Fabric Workshop. As part of Bassa's summer apprenticeship she designed patterned textile yardage: red roses on blue background with a white base showing through.
Bassa intended the yardage to be the colors of the United States' flag, which she then cut into squares to be used for cleaning the floor. The red rose, she said, symbolizes blood of women that will have to be cleaned as abortion becomes illegal.
Ultimately, Bassa says cleaning can be a gesture of hope.
"It's a way to put yourself into a state of mind of cleaning this mess that we are in," she said. "We have hope that we can change, that women eventually clean the mess of conservative, primitive men's opinions."
The performance protest attracted the attention of curious onlookers walking past. A young girl holding the hand of her father approached the performers. The man said the girl saw the women crawling on the ground, and she wanted to join them.
Unfortunately, the girl's request came too late, just as the performers straightened, picked up their soapy water buckets, and marched away.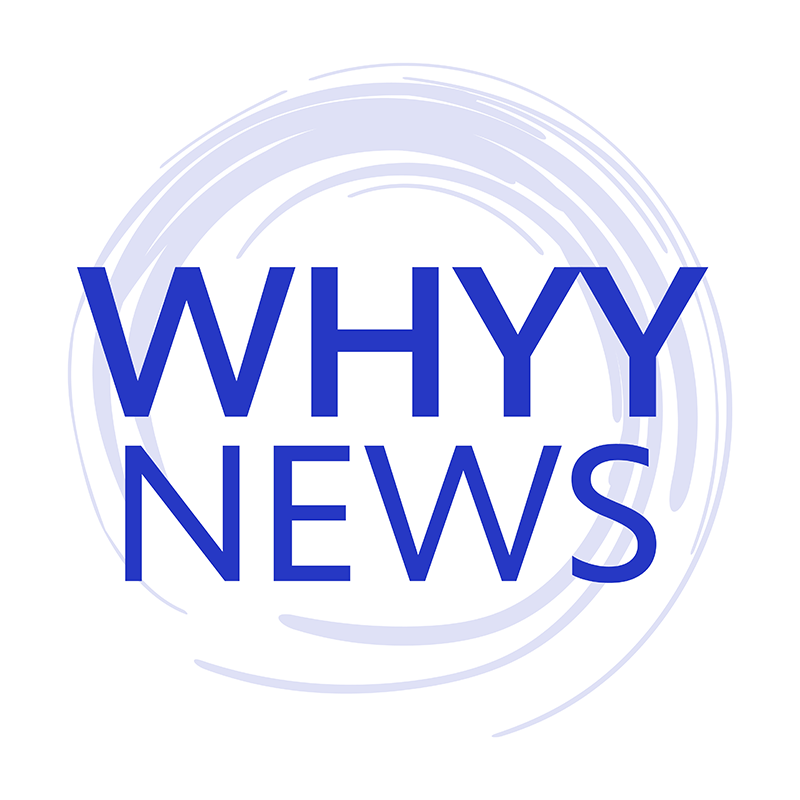 Get daily updates from WHYY News!
WHYY is your source for fact-based, in-depth journalism and information. As a nonprofit organization, we rely on financial support from readers like you. Please give today.