Delaware County was the first in Pa. to sue drug companies for opioid crisis. Now it's time to spend settlement money
Over the course of the next 18 years, Delco will receive $63 million in settlement payments. Now comes the tough part. What should Delco spend the money on?
Got a question about life in Philly's suburbs? Our suburban reporters want to hear from you! Ask us a question or send an idea for a story you think we should cover.
Millions of dollars and counting are piling up in the county coffers as Delaware County faces a new reality — a chance to turn the tide in the opioid crisis.
Delaware County Council turned to its residents at Thursday night's town hall at Delaware County Community College to inform them on the process and to solicit ideas on how to best use opioid settlement money to confront the deadly effects of the ongoing epidemic.
"Our goal is to really engage the public and try to get as much input and as many people at the table that we can so that we can make sure we're trying to use these dollars as efficiently and effectively to help our community," said Dr. Monica Taylor, chair of Delaware County Council.
The county has received nearly 2,000 911 drug overdose calls since 2022. Pennsylvania's Opioid Data Dashboard estimates there are more than 11,700 people with a drug use disorder in Delco. In 2022, more than 5,000 Pennsylvanians died from drug overdoses.
Local and state governments across the United States went after multiple drug companies for claims that their business practices helped fuel the national opioid crisis. In 2022, 46 states — including Pennsylvania — finalized a $26 billion settlement with AmerisourceBergen, Cardinal Health, Johnson & Johnson, and McKesson.
Some see opioid settlements as 'so little, so late,' but are excited about the opportunity to create a better path forward
Pennsylvania expects to pull in upwards of $1 billion as part of the historic agreement, but county governments will have most of the say on how the money is spent. Over the course of the next 18 years, Delco will receive annual settlement payments, totaling $63 million.
"It's so little, so late. I feel like some of those drug companies should not be in business. I feel they should have been completely taken down. This is not going to bring back the people that we love. It's not enough money," said JoAnn White-Kimpel, of Springfield.
White-Kimpel works with the Shevlin Foundation to meet people facing addiction where they are at in order to break the stigma — and to honor the memory of her son.
She said in recent years, necessary funds have not reached folks on the ground, but she sees this influx of settlement money as the ideal opportunity to course-correct. White-Kimpel was encouraged by what she saw at the town hall.
"I'm excited by what I see here. I'm excited by the roundtable ideas to bring parents, grandparents, people involved in this fight, the medical community, the law enforcement people that are out there to bring us together as one to help the people that are truly suffering," White-Kimpel said.
She believes the money would be best utilized in providing people with extended treatment.
To date, Delaware County has received roughly $6 million of its share, which must be spent within 18 months of receipt. And this likely won't be the only settlement. Pennsylvania is expected to receive even more opioid lawsuit money from CVS and Walgreens as well as others in the near future. County officials believe Delco would be entitled to about $34 million, but that number is tentative.
Advocates and government officials alike have rejoiced at the huge amounts of money that are set to go towards addressing the issue, but now comes the hard part: how to spend it.
"For me, a lot of my work is around prevention. I do a lot of work in health disparities and particularly in the black community. And when we look at health disparities for diseases, a lot of the times they are diseases that can be prevented," said Kristin Motley, a pharmacist and founder of Health Educated, Inc. "And so I am a big proponent of prevention. And what I'd like to do is see the money spent on educating young people — youth school based programs and afterschool programs on dealing with the challenges of life."
Motley said she's originally from Chester and that predominantly Black communities often get excluded from the narrative on who is impacted from the opioid crisis.
"I felt it was important for me to be here to make sure that the funding opportunities that are available can be directed toward marginalized communities like Chester," Motley said.
As long as the county's spending complies with the approved and recommended list of opioid remediation uses, the county is in the clear. However, the "Exhibit E" list is quite broad, and the county has some level of discretion. In the fall of 2022, Delaware County formed a task force and a county working group to provide recommendations to council on short-term and long-term funding uses.
Delco has held monthly meetings with both the task force and working group, as well as roundtable discussions with stakeholder groups. Council plans to decide in August on proposals regarding the first $6 million. The first groups selected to submit proposals were internal, high education groups, which includes colleges and universities, service providers, and health care institutions. The task force and the working group are set to review them in the coming weeks and make recommendations to the council.
The core strategies guiding Delaware County's spending were focused on expanding the use of Naloxone, warm hand-offs, treatment during pregnancy, prevention education, syringe service programs, data collection, and treatment for incarcerated people.
January's press release from Delaware County, providing an update on the task force's work, also mentioned "the support of drug courts and diversion programs, and support of first responders."
Because of the lack of specificity in the spending guidelines, some municipalities are planning to use portions of the funding to bolster local law enforcement, which has already sparked some contention over whether necessary harm reduction tools and public health programs will lose priority.
Opioid money reminiscent of tobacco settlements. No one wants to repeat the same mistakes
According to Delaware County Court of Common Pleas Judge Barry Dozor, the county was the first in the state to take legal action against major drug companies for their role in the opioid crisis. He was the presiding judge over the coordinated litigation in Pennsylvania.
"Criticism in the past with serious multi-tort, complicated, complex litigation has been, for example, the tobacco settlements of years ago, that the money never flowed through the right places. The money never flew into the roots of the issues and the problems," Dozor said to the audience.
He said there's "no doubt" in his mind that county governments across the commonwealth are identifying the places where money is best spent.
Christine Minhee, a legal scholar who founded Opioid Settlement Tracker, is working to make sure local governments across the U.S. are spending money the right way.
"Hundreds of thousands of people had to die, and folks are continuing to die from a preventable overdose crisis. The least governments can do — and governments being the only recipient of these billions with a small [amount] set aside for individual claims involved in bankruptcies — given that governments are the main recipient of these funds, it's incumbent upon them to speak their expenditures loudly and clearly into the mic for the people in the back of the room to hear," Minheee said.
She told WHYY News that issues with tobacco industry settlements serve as a historical precedent for her interest in this topic.
"Big Tobacco weighs heavily in the background as a negative memory, as sort of an opportunity squandered in the past in the realm of public health settlements," Minhee said.
Nonetheless, Minhee said it should serve as an inspiration for states to do better than before. She believes there are ways for states to impress both substantively and procedurally.
"There's what you're spending the money on, right? Like, are you spending it on drug courts that only recommend Vivitrol or are you spending it on programs that acknowledge adverse childhood experience scores for instance — the substantive what. But then there's also the procedural how. How these moneys are spent, regardless of where these moneys are going. Can people know that these moneys are being spent? Who's involved in the decision making? Is that decision making process inclusive of folks who actually know a thing or two about addiction and loss," Minhee said.
Minhee teamed up with Vital Strategies to launch a nationwide encyclopedia on opioid settlement spending.
The purpose is to provide relevant legal expertise on the subject matter to boots-on-the-ground organizations.
In terms of best practices for how the money should be spent, some experts believe a focus on treatment and prevention is ideal.
"Our emphasis in terms of addiction has been law enforcement and the War on Drugs approach for the past 30, 40 years or more. And we need to really refocus on prevention and treatment. And that's where we'll get much better results by doing that. Locking people up for having a substance use disorder is not the solution," said Steven Belenko, a professor in the Temple University Department of Criminal Justice.
Belenko, who studies substance use issues, said removing barriers to treatment access and reducing stigma associated with opioid addiction are important first steps.
He believes a lot of treatment-related issues are a resource problem.
"In this country, the treatment system is really under financed. And nationwide, only 15 or 20% of people who need treatment are in treatment. So there's a huge resource gap there. We don't pay [for] it. We don't pay treatment counselors enough. There's a lot of turnover because it's a difficult job and it's not very well paid. So with that, I think if those settlement funds are used to bolster our treatment system, educate the public, reduce stigma, I think they will have an impact," Belenko said.
An important group left behind wants children to be prioritized
At the town hall, some residents asked Delco officials to keep in mind another group of people who aren't often the focus of the opioid crisis: the children left behind and the grandparents who step up to pick up the pieces.
Rhea Kelsall is the founder and president of the Media-based Gratitude 4 Grandparents. She said while the state steps in to help foster families, grandparents don't have access to that kind of funding when they are raising their grandchildren.
"If our kids are either deceased because of overdose or mental health issues, they can't hold down a job, or are addicted and they don't hold down a job, there is no domestic relations funds to help us. So we would like to see these funds that they're talking about allocated to help with housing, clothing," Kelsall said.
Kelsall said most people in her position are living off of social security, savings, or possibly a pension.
"We're in the senior part of our lives. And I'm looking to retire, but I'm raising a 12-year-old," Kelsall said, whose story was featured in The New York Times. "So how do I retire?"
Kim Elia, a member of Gratitude 4 Grandparents, said the organization has helped her immensely. She hopes that the children affected by the opioid epidemic get more acknowledgement.
"They don't keep track of them. There's no head count," Elia said.
Elia believes that is where there is a significant funding gap.
"You could pay on the front end or you could pay on the back end, but you definitely pay for your kids at some point. So I would hope that they would take that into consideration and try to do a better job for the next generation," Elia said.
Once Delaware County ultimately decides on a path forward, it will not need to be pre-approved by the Pennsylvania Opioid Misuse and Addiction Abatement Trust, the state's oversight body.
However, the county will be required to submit annual reports to the 13-member trust to determine whether the county is spending in accordance with Exhibit E.
Delco officials are planning more opioid settlement town halls at other locations across the county.
If you or someone you know is struggling with substance use, SAMHSA's National Helpline is a free, confidential, 24-hour hotline that offers referrals to local treatment facilities, support groups, and community-based organizations. Call 1-800-662-HELP for more information.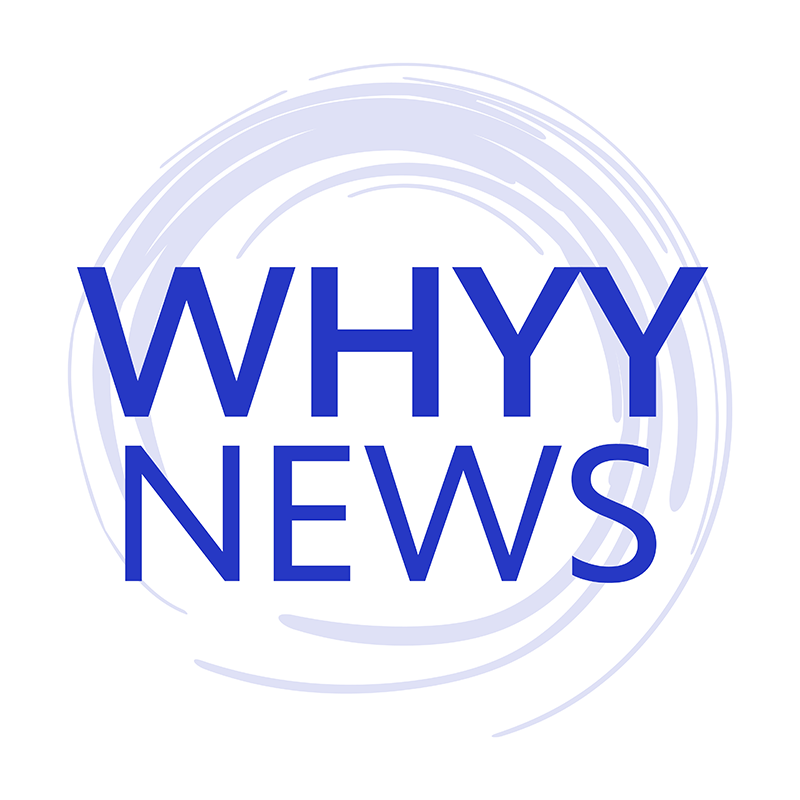 Get daily updates from WHYY News!
WHYY is your source for fact-based, in-depth journalism and information. As a nonprofit organization, we rely on financial support from readers like you. Please give today.