Parents divided after COVID-19 outbreak at Lower Merion school
The district says poor ventilation could be to blame for eight students in one classroom at Penn Valley Elementary testing positive for COVID.
Some students in a second-grade classroom in the Lower Merion School District returned to in-person learning this week after the district's largest COVID-19 outbreak since September caused a quarantine earlier this month.
Eight second graders in one class at Penn Valley Elementary school tested positive, as well as two vaccinated parents.
As the classroom reopens, parents are divided on how the district handled the outbreak. Some are full of distrust, while others say their confidence has increased.
After the outbreak, the district inspected the classroom's ventilation system and found faulty ductwork. Only 30% of the maximum amount of fresh air was entering the room.
In a letter sent to parents, LMSD said this could have been a contributing factor to the outbreak.
The Montgomery County Office of Public Health also said a variant strain of COVID-19 could be a factor for the rapid spread. The district conducted a deep clean of the room and will be conducting air quality tests in all buildings over the coming weeks.
Lower Merion began full in-person learning at the end of March, after public health and education officials gave the thumbs up. The Children's Hospital of Philadelphia recommended students return to buildings in January.
Across the region, COVID-19 positivity rates at schools have largely been at or below community transmission rates.
Lower Merion has seen 409 positive cases since September, counting all cases among staff and students regardless of where the transmission occurred.
Dominic Sisti's child is in that second grade class at Penn Valley Elementary. Sisti, a professor of medical ethics at the University of Pennsylvania, said this recent outbreak proves to him that full in-person learning is not working, compared to the hybrid program that had about half as many students in classrooms at once.
"Our current program is failing," said Sisti, "We should be going back to what worked, instead of cramming all these kids into this building that isn't big enough for them."
In an attempt to meet distancing guidelines, Sisti says some students at the school are sitting on floors in the lobby and hallways to eat lunch, without assigned seats for contact-tracing purposes.
Sisti's daughter did not test positive with COVID-19, but he and other parents say their trust in the district has eroded, a feeling that started with the decision to return in-person full time.
"It was out of nowhere that they told parents that we were going back full time," said Sisti, "There was really no conversation about why."
Another parent at Penn Valley, whose second-grade child tested positive, criticized the district for not being more proactive ahead of the recent outbreak.
After one child tested positive, the district first quarantined a set of students who sat in that student's vicinity on Thursday, April 15, but others in the class remained — some of whom tested positive a few days later.
The parent, who asked to remain anonymous for fear of retribution, said it was a mistake not to go fully virtual immediately.
Montgomery County Office of Public Health spokesperson Kelly Confrancisco said CDC guidelines were followed in this case, including recommending quarantine for those within six feet of the person who tested positive for 15 minutes or more.
"We also look at other factors on a case-by-case basis," said Cofrancisco, "However, it is ultimately up to the school to make the call in these situations."
In the aftermath of this incident, some parents are frustrated that neither the county or the district seem to be taking full responsibility.
"Then no one has to deal with any potential blame," said the anonymous parent. "It's like passing the buck ten-fold."
The recent outbreak brought some district parents to the opposite conclusion.
Micah Snead, whose first grader attends Penn Wynne Elementary, says he feels a sense of relief. To him, the incident at Penn Valley shows the district is diligently tracking and reacting to cases.
"It made me feel better than I have in a long time," said Snead. "It feels we have come a long way from a year ago, where we just had to react to every day something new, not having all the information, not knowing what information we don't have."
Snead was happy with how the district communicated with all district families immediately after the outbreak.
"They took it very seriously, analyzed the environment, and they've identified what they think is the central leading cause in the transmission," said Snead. "Maybe I should give them some credit."
The outbreak at Penn Valley has raised other non-health related concerns.
When students are asked to quarantine after a positive outbreak, they are not offered access to the district's full virtual school program. Quarantining students get about two to three hours of learning a day.
District spokesperson Amy Buckman said that's because elementary schools are not set up to teach online and in-person simultaneously.
"It's just not a good way to handle elementary curriculum, especially among young learners," said Buckman, "And so that's why we have offered through this school year, fully virtual options for students who cannot attend in-person instruction."
Parents of quarantining students can appeal to gain acceptance to the district's fully virtual program, but some say that hurdle sends the wrong message.
"There shouldn't be an appeal process. It should be no questions asked," said Sisti, whose daughter has remained virtual. "We're trying to help families keep their kids safe and do the right thing."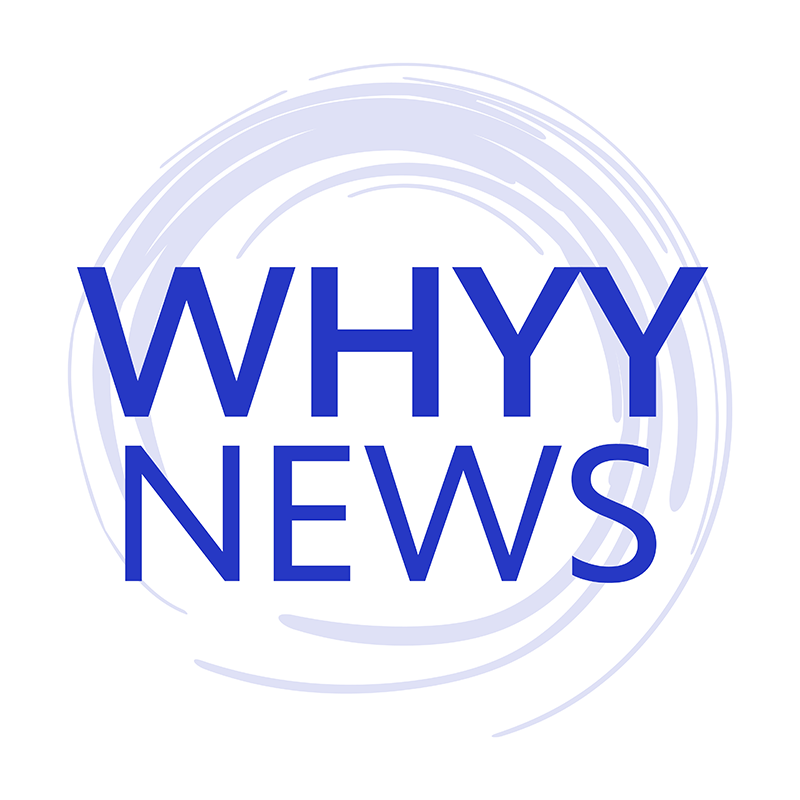 Get daily updates from WHYY News!
WHYY is your source for fact-based, in-depth journalism and information. As a nonprofit organization, we rely on financial support from readers like you. Please give today.