Pa. schools to get more state coronavirus analysis to guide reopening
Under pressure to give schools more health guidance about how to safely reopen, Gov. Tom Wolf's administration said Monday that it will provide recommendations to school districts based on the local rate of transmission of the coronavirus.
The Department of Health plans to provide an analysis showing the seven-day rate of transmission in each county and group those rates into three categories: low, moderate and substantial.
The department's recommendation on how to reopen would be based on those categories.
So, for areas with a low transmission rate, districts could adopt a partly remote or a full in-person instruction model. For areas with a moderate transmission rate, districts could adopt a partly remote or fully remote instruction model.
For areas with a substantial transmission rate, the department would recommend a fully remote instruction model. Most of Pennsylvania's 500 school districts will be in the moderate category.
Still, state Republican lawmakers suggested that the department's effort is too little, too late, and that it still has yet to release something far more important: guidance on how to respond if and when a teacher or student tests positive.
House Education Committee Chairman Curt Sonney, R-Erie, said the standards outlined Monday would have been more helpful to schools a couple of months ago, when they were starting to figure out their plans for fall.
"Now that school is almost ready to open, we're really closing in on the 11th hour here, we're still waiting for probably the most important guidance that they could have brought forward," Sonney said.
That guidance, Sonney said, is how to deal with students and staff on school property who appear to be sick. The Department of Health is currently developing that guidance and will release it soon, an agency spokesman said.
The state's transmission rate guidance looks at the number of positive cases per 100,000 people and the percentage of positive tests. It comes barely two weeks before many districts will open. Counties in the 'low' category are typically rural, northern counties. Most are in the 'moderate' category, while one — Union County, which is home to an outbreak in a federal prison — is in the 'substantial' category.
While a county's transmission rate and corresponding category could change week by week, Wolf's administration said schools should consider changing their instructional models only after looking at the past two weeks of transmission.
In a telephone news conference with reporters, Health Secretary Dr. Rachel Levine that a transition could be disruptive for students and families, and that districts should take the time they need, including up to a full marking period, to make the shift.
Still, a significant or widespread outbreak may require moving to a more remote-based model more quickly, Levine said.
The Wolf administration unveiled the information after the state's school superintendents' organization challenged it to provide more detailed public health guidance.
School boards across the state have been caught between parents worried about sending children back and threatening to take their children to cyberschools and parents demanding that schools reopen for five-day weeks of in-person instruction.
In a statement, the Pennsylvania School Boards Association called the guidance "warranted" and said it will help school leaders make informed decisions. But it criticized the timing, with some districts opening within two weeks after weeks or months of planning.
"The timing of its release is at a point where school leaders are far along the path of planning for school reopening," the organization said.
District leaders can assess new information, but it may be challenging to incorporate this latest set of guidance into their reopening plans at this stage, it said.
Senate Education Committee Chairman Wayne Langerholc, R-Cambria, criticized the guidance to school districts as "essentially pulling the rug out from under them," adding to confusion and concern as schools are about to open.
"We need to stick to a plan, stick to a focus and open these schools up, quite frankly," Langerholc said. "This second-guessing every week is insane. If you're truly going to let local control over this, then let local control."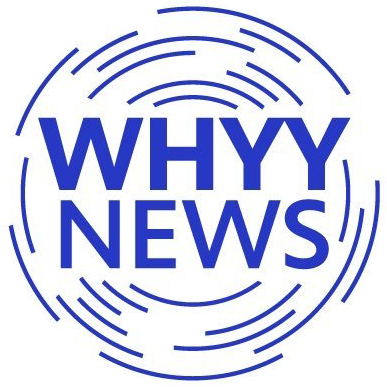 Get daily updates from WHYY News!