Pa. closes schools for the rest of academic year, urges online learning
After closing down "indefinitely," Pennsylvania has made it official: K-12 schools are closed for the rest of the academic year. Here's what's next.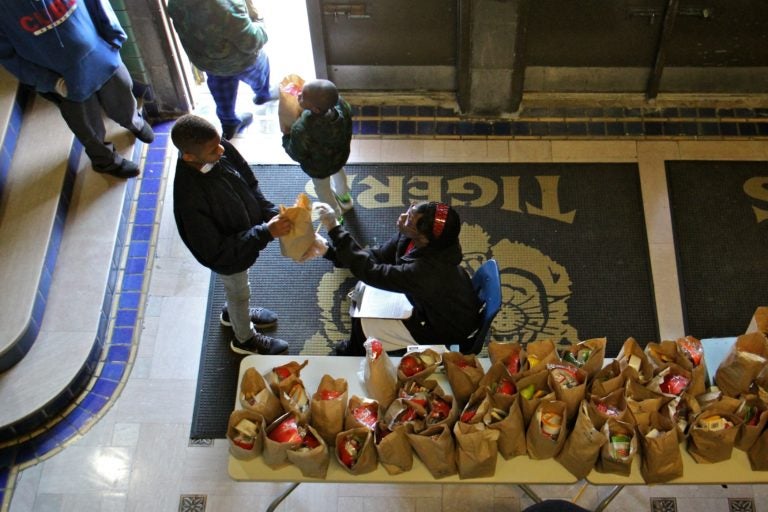 Are you on the front lines of the coronavirus? Help us report on the pandemic.
Pennsylvania schools will be closed for the remainder of the school year, Gov. Tom Wolf announced Thursday.
The decision applies to all K-12 schools in the state — public and private — meaning more than 1.7 million students will not be in a physical classroom until next school year at the earliest.
The governor said a full shutdown was necessary to keep schools safe and stop the spread of the coronavirus, which is now present in all 67 Pennsylvania counties.
In order to keep as many Pennsylvanians as possible safe, schools will remain closed for the rest of the academic year.

Special thank you to everyone who is doing their part to ensure our kids continue to learn and grow, even during these tough times. pic.twitter.com/2nv1MbXDA0

— Governor Tom Wolf (@GovernorTomWolf) April 9, 2020
"We must continue our efforts to mitigate the spread of the virus during this national crisis," Wolf said in a statement. "This was not an easy decision but closing schools until the end of the academic year is in the best interest of our students, school employees and families."
Pennsylvania becomes the 15th state to order all schools closed for the rest of the year, according to a tracker maintained by Education Week.
The Wolf administration says it expects schools to offer virtual instruction that includes mandatory attendance and graded assignments. Secretary of Education Pedro Rivera called it a "strong expectation" in a press call Thursday.
But Rivera stopped short of saying that his department would require online instruction.
"I don't have the authority to mandate continuity of education by law," he said.
The state is requiring school districts to submit and post "continuity of education" plans. Rivera says his department has received over 300 of those plans so far from the state's 500 traditional school districts.
Specific decisions around grading protocol, grade promotion, and graduation will be made at the district level, Rivera added — although he said districts should not wholesale prevent high school seniors from graduating.
"Seniors should not fear," he said.
'Allows us to plan'
Pennsylvania's journey to this point has been gradual and, at times, uneven.
Wolf first closed schools on March 13, initially for two weeks, as the virus spread across Pennsylvania. The Democratic governor tacked on another week before closing schools indefinitely, part of a series of progressively tougher measures meant to contain the outbreak and prevent hospitals from becoming overwhelmed.
Secretary of Education Rivera said officials hoped they could use targeted school closures to contain the spread of the coronavirus, but that ultimately a statewide, multi-month shutdown was necessary.
"It really was because of the data," said Rivera. "We remained hopeful, like most states, at the beginning that we were identifying isolated cases and that we would be able to mitigate those cases."
Many Pennsylvania school districts initially refrained from offering much online instruction, worried that uneven access to technology would leave some students in the dark and fearful that it could open them up to special education lawsuits. Early guidance from the Pennsylvania Department of Education warned districts that they must "ensure full access to learning for all students" if they wanted to provide "continuity of education."
That tone shifted after the U.S. Department of Education issued guidance of its own, specifically telling states that challenges adhering to federal special education law should not prevent districts from offering online education.
That zigzagging course left districts — in Pennsylvania and elsewhere — scrambling for laptops, wireless hotspots, and other technology needed to get students online.
Early indications — from surveys and from attendance figures — suggest that schools have struggled to move students online. Absenteeism is high in large districts like Los Angeles and New York City.
The School District of Philadelphia has not officially begun online classes yet. The district already purchased 40,000 Chromebooks and may purchase as many as 10,000 more in order to ensure all students can participate online. Right now, schools are passing out those laptops to families who need them.
The district expects review learning to begin for all schools by April 20th. Teachers will not be able to take attendance or hand out grades until May 4.
The governor's announcement "doesn't change what we intend to do with our remote learning," said Philadelphia Superintendent William Hite. "We were planning for an eventual announcement of that sort already. This just allows us to plan more specifically around this issue."
Annette Stevenson with the Pennsylvania School Boards Association welcomed the decision.
"I think it'll bring great relief to the schools and the school leaders, because what it'll do is allow them to formulate the long-term plan instead of having this interim plan in place," Stevenson said.
Now the focus turns to an unprecedented pivot: hundreds of school districts, charter schools, and private schools simultaneously becoming all-virtual operations.
The questions raised by this sudden shift are many, as evidenced by the Department of Education's ever-growing FAQ page.
Ultimately, most decisions will be local — with the state playing a supervisory role.
In addition to grade promotion and graduation, Rivera said districts will come up with their own plans will be in charge of ensuring tech access for all students, deciding which online platforms to use, and making sure English language learners and special-education students receive sufficient instruction remotely.
Rivera told parents to play an active role in holding their districts accountable. And he told districts to use their best judgment around thorny issues such as special education, emphasizing the need for clear communication between families and schools.
"Those relationships and conversations will lessen and mitigate the need for litigious reaction," Rivera said. "At the end of the day, in most cases…maintaining the relationship and doing right by kids will reduce the number of lawsuits across the commonwealth."
The state has recommended two online learning platforms that districts can use free of charge and offered up to $5 million in "equity grants" to help districts buy new technology. The state also negotiated with PBS to provide educational resources via television.
"I don't know if there's any other state that's provided the level of support to school districts that we have," Rivera said.
WHYY is your source for fact-based, in-depth journalism and information. As a nonprofit organization, we rely on financial support from readers like you. Please give today.