Pa. mulls more naloxone handouts after strong demand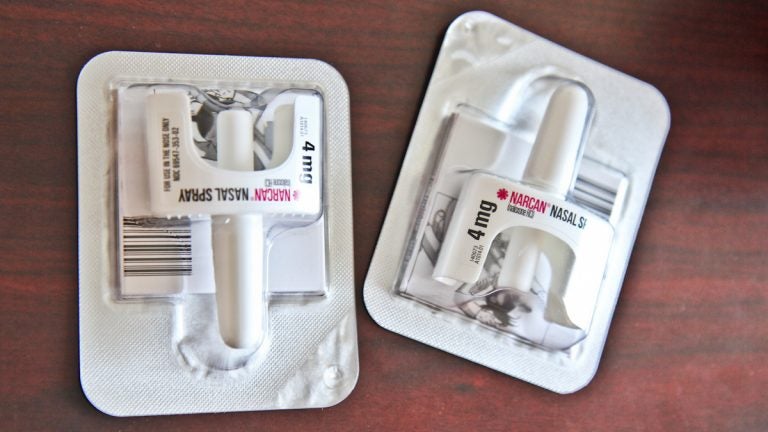 The commonwealth is considering holding more mass giveaways of the opioid overdose reversal drug naloxone, after finding even more demand than officials had planned for at a recent event.
The state had 5,000 packages of naloxone on hand to distribute Thursday. Officials ended up giving out over 1,000 more than that.
Naloxone was handed out at 80 locations around the state for a full day, and the Health Department said by the time afternoon hit, many spots had already run dry.
Department Spokeswoman April Hutcheson said some counties dug into extra supplies, either from previous state distribution efforts, or from their own resources.
In total, 6,105 packages went out, each with two doses inside. Sites in Pittsburgh and Philadelphia led the pack, giving out 926 and 1,027, respectively.
Hutcheson noted, there is a standing order to prescribe naloxone to any Pennsylvanian, so many people who missed the give-out can still get the drug cheaply whenever they want.
"You can go to any pharmacy and get naloxone using your insurance," she said. "It would be covered — most insurers are covering it at little to no cost."
The state has $5 million to spend over two years for naloxone.
Hutcheson said the department is tentatively planning more events.