John Fetterman wins U.S. Senate race in Pennsylvania
Fetterman had strong grassroots support, aiming to bring alienated voters back into the party's fold. 
Lt. Gov. John Fetterman has won the race for Pennsylvania's open U.S. Senate seat, according to the Associated Press.
"I'll be the next U.S. senator from Pennsylvania thanks to all of you," Fetterman said to a crowd assembled in Pittsburgh when he took the stage around 1:30 a.m.
"This race is for the future of every community all across Pennsylvania — for every small town, or person that ever felt left behind, for every job that's been lost, for every factory that was ever closed."
The race has been one of the most closely watched of the 2022 midterms, as it will likely determine which party controls the Senate.
Fetterman, a Democrat, ran against Republican and political newcomer Dr. Mehmet Oz to fill the seat currently held by Sen. Pat Toomey, R-Pa., who will retire at the end of his term.
Headed into Election Day, projections from Politico and FiveThirtyEight had the race as a toss-up.
Fetterman had strong grassroots support, aiming to bring alienated voters back into the party's fold. He campaigned on social platforms, like lowering taxes for the working class, access to health care, and LGBTQ+ rights.
Oz was a household name before he launched a career in politics, hosting "The Doctors" and "The Dr. Oz Show" for more than a decade. His campaign focused on energy production, tackling inflation, and preventing illegal immigration.
During their only debate of the election, the two candidates went back and forth over issues such as abortion rights, fracking, the economy, and crime.
The debate highlighted the effects of a stroke Fetterman suffered in May. He was given accommodations, which included a monitor with live closed captioning, but appeared to struggle, speaking somewhat haltingly, throughout the debate.
Fetterman's doctor has said he is fit to serve, but the Democrat has declined to release his medical records.
Oz released his health records in September, saying he was in "excellent health," while also noting the Republican had a hyperplastic lesion removed from his colon in 2011.
According to Open Secrets, outside groups have spent more than $130 million on the race, the most spent on any other race this cycle.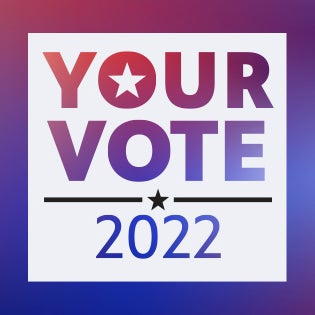 Your go-to election coverage
WHYY is your source for fact-based, in-depth journalism and information. As a nonprofit organization, we rely on financial support from readers like you. Please give today.