Pa. coronavirus update: Penn, Drexel to require student vaccinations this fall; weekend mass vaccine clinics
Mass vaccination clinics this weekend aim to get jabs into thousands more arms. And Penn joins the growing list of universities requiring students to be vaccinated this fall.
Updated: 7:18 p.m.
___
Ask us about COVID-19: What questions do you have about the coronavirus and vaccines?
The University of Pennsylvania and Drexel University are joining the list of colleges and universities requiring that students be vaccinated against COVID-19 when they return this fall.
Rutgers University in New Jersey was the first major university to do so. Since then, a growing number of schools have adopted such policies, including Princeton and Fairleigh Dickinson.
Penn officials said in a press release Thursday that the widespread distribution of the COVID-19 vaccine reinforces the university's expectation to return to in-person learning and research for the new school year.
Students will be required to provide proof of COVID-19 vaccination, with exceptions being granted for medical or religious reasons.
Flu vaccines will also be mandatory for students beginning later in the fall.
More information about Penn's current immunization requirements can be found online. Further guidance will be forthcoming for international students who receive vaccines not currently approved in the U.S., and for vaccination expectations of faculty and staff.
Looking ahead to the fall, Penn officials said they see the opportunity for a "return to campus activities and interactions that are much more in keeping with what we have always known at Penn."
"We await that with great anticipation," they said.
Earlier this week, Drexel University also announced its plans to require immunization for all graduate and undergraduate students that plan to attend classes in person, participate in extracurricular activities on campus, access facilities on campus including dorms, and work in any university buildings.
Students enrolled in online courses won't need to prove they've been vaccinated. Drexel employees will also not be required to get the vaccine — though it's currently under consideration. They're, however, strongly encouraged to do so.
Medical and religious exemptions will also be granted under specific circumstances.
Philly Vax Jawn, a 'Superman' pharmacy… and Gritty
With everyone over the age of 16 in Pennsylvania eligible for the COVID-19 vaccine, some mass vaccination events this weekend aim to get jabs into thousands more arms.
On Saturday, the Black Doctors COVID-19 Consortium will vaccinate an additional 3,000 at the Dell Music Center between 9 a.m. and 4 p.m.
#blackdoctorscovid19consortium @PhiladelphiaGov @wdasfm @power99philly @dellmusiccenter @djgaryo215 for #PhillyVaxJawn Sat, 4-24, 9a- 4p @dellmusiccenter #Philly Free #Uber
NO APPOINTMENTS NECESSARY! ALL WELCOME
Moderna Must be 18+ years! #ACCESS #ADVOCACY #EMPATHY #ACTION pic.twitter.com/AomHAqBkWu

— Ala Stanford MD (@alastanford) April 21, 2021
The consortium has already inoculated more than 25,000 Philadelphians, most of them people of color.
On Sunday, a mom-and-pop pharmacy will try and distribute 8,000 vaccines through a mass vaccine clinic at North Penn High School in Montgomery County.
Mayank Amin — known locally as Dr. Mak — owns Skippack Pharmacy and has helped distribute more than 30,000 vaccines in his community wearing his "Superman" costume.
It all started earlier this year when Amin's pharmacy was getting lots of calls from residents asking if the pharmacy would be offering the COVID-19 vaccines. Amin received 1,000 doses in February, right before Super Bowl Sunday, with only 36 hours to plan distribution.
Since then, Amin's pharmacy and volunteers have helped vaccinate thousands more people in the region.
Last weekend, the pharmacy helped vaccinate 6,000 people.
This Sunday's mass vaccination clinic will likely be his last major effort as vaccine appointments are in less demand.
"Before, we could post them online and 1,000 vaccine slots would be filled in a matter of 15 minutes," he said. "Now, when we or any of the other pharmacies in the area post a link publicly online, it takes a day to get 1,000 people to sign up, which is absolutely amazing. This is our goal."
You can sign up for the mass vaccination clinic online. Appointments are available from 8 a.m to 7 p.m. While this may be the pharmacy's last mass vaccination effort, it will continue offering the COVID-19 vaccine at its location in Schwenksville.
On Saturday and Sunday, Delaware County is partnering with Penn Medicine for a mass vaccination clinic that will be set up to inoculate more than 3,000 people. The clinic will take place at the Radnor High School Gym. Appointments can be scheduled online here.
Gritty is expected to make a special appearance Saturday afternoon, along with a DJ, dance team, and people giving out T-shirts, masks, and stickers — all in the spirit of getting closer to herd immunity.
WHYY's Emily Scott contributed reporting.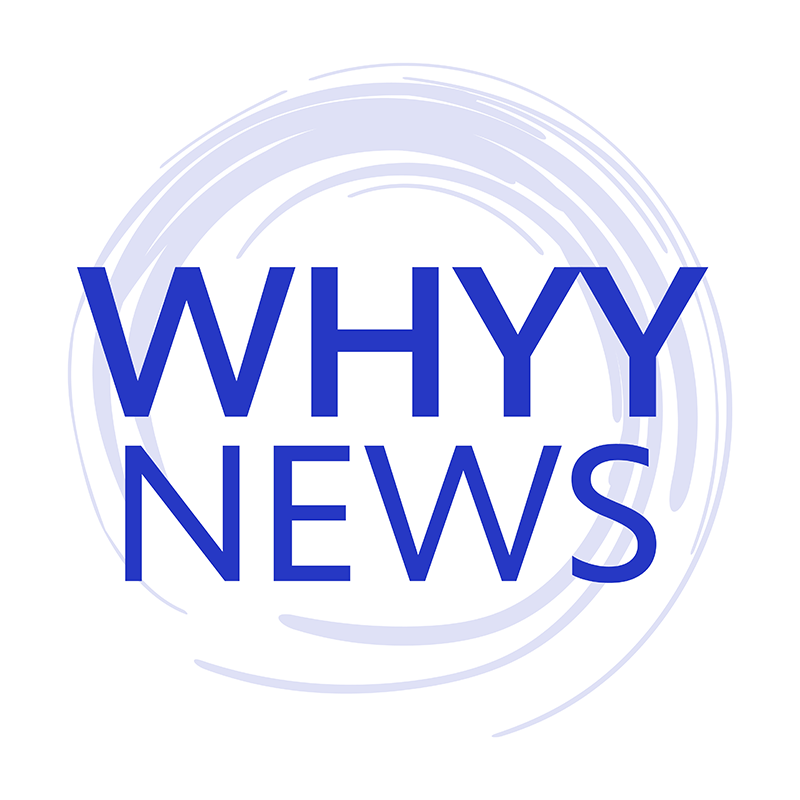 Get daily updates from WHYY News!
WHYY is your source for fact-based, in-depth journalism and information. As a nonprofit organization, we rely on financial support from readers like you. Please give today.