Pa. coronavirus recovery: Philly suburbs prepare to go 'green'
Coronavirus update: Counties prep to loosen restrictions - WHYY
Updated at 6:15 p.m.
–
Are you on the front lines of the coronavirus? Help us report on the pandemic.
Though COVID-19 cases have fallen sharply in Pennsylvania, new infections are still popping up as the commonwealth prepares to move fully into the green phase of its reopening process.
On Thursday, the state Department of Health confirmed 579 new cases, for a total of 83,770 since the pandemic began. There were also 39 new deaths, for a total of 6,557 in the commonwealth.
"As we move closer to having the entire state in the green phase, we must remain committed to protecting against COVID-19," Health Secretary Rachel Levine said in a statement.
That includes, she said, wearing masks, maintaining social distancing where possible, and washing hands frequently.
Pennsylvania still requires all businesses in the yellow and green phases of reopening to mandate mask-wearing as a condition of entry.
Bucks readies for green phase of reopening
As Bucks County prepares to go green on Friday, officials are saying they're confident residents are committed enough to social distancing and mitigation strategies, like mask-wearing, that the newly loosened restrictions won't cause any outbreaks.
Every county except Philadelphia will go green Friday. In Bucks, which has seen almost 5,400 coronavirus cases total, Health Director David Damsker said more than 70% of patients had recovered, and deaths — 500 to date — had slowed to a "trickle" once outbreaks in nursing homes were quelled.
Though Damsker said he's confident about moving Bucks to the green phase, he stressed that the county isn't in the clear.
"We have hit sort of a plateau where we don't believe we'll go much lower than we have today," he said. "There's a handful of cases, whether it's 10 a day, 20 a day … there is still virus in the community, and our main focus is to keep it from rising above those numbers, keep pure community spread as low as possible."
He said he's not particularly worried that Bucks will see a large resurgence in cases, as reopened states like Arizona have, because people in the county are largely still required to wear masks in order to visit stores and other businesses.
"Just remember that it's still there," he said of the virus. "It's not gone. Green doesn't equal gone."
Bucks is also trying to prepare for another side effect of Pennsylvania's reopening: the end of a statewide moratorium on evictions July 10.
Housing & Community Development Director Jeffrey Fields noted, it's possible some people and families could soon find themselves in precarious housing positions, some for the first time, and he ran through a reminder of the assistance they can get through the county.
The first step, he said, is for struggling renters to reach out to their landlords to try and come up with a deal, and then get that deal in writing. He also urged them to contact the county's Housing Link program for help — and to have documentation, like leases and pay stubs, on hand.
If renters need legal assistance, they can get in touch with Legal Aid of Southeastern Pennsylvania.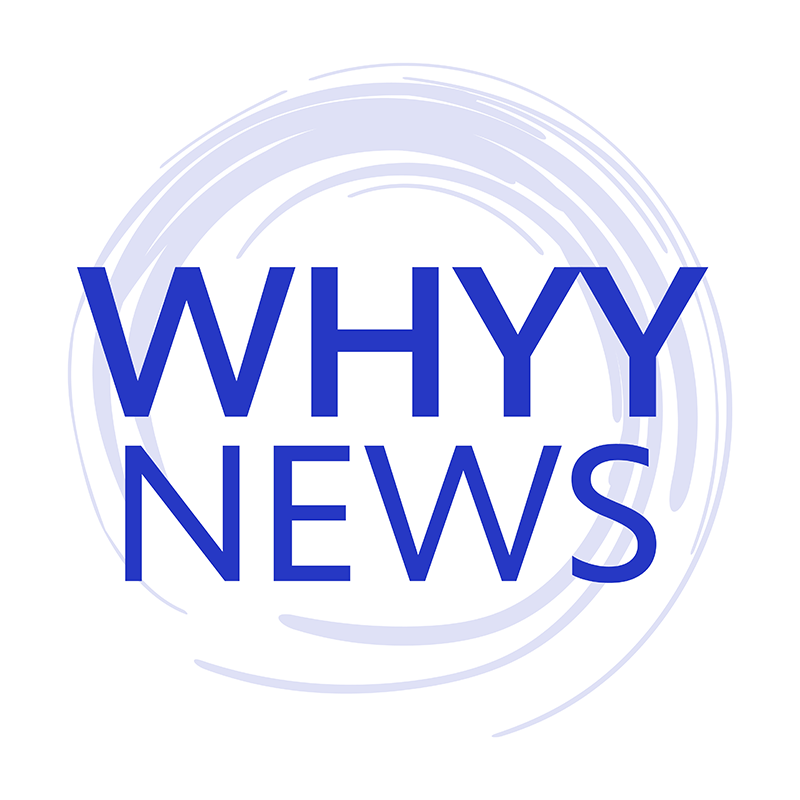 Get daily updates from WHYY News!
Philadelphia remains on guard
Philly is the only county in Pennsylvania that won't be moving to the green phase of reopening on Friday. Instead, officials plan to make the jump one week later, on July 3, so long as cases don't rise again.
On Thursday, the city Department of Public Health announced 107 newly confirmed COVID-19 cases, for a total of 25,550. There have also been nine new deaths.
As has been the case across the country, Philadelphia's cases and deaths were heavily concentrated in group living settings, like nursing homes and prisons.
If there aren't any case spikes before July 3, the city plans to reopen a long list of programs and businesses on that date. Among them: indoor gyms, schools, libraries, museums, malls, small outdoor events of up to 50 people and occupancy-restricted indoor dining.
The city is also urging small business owners to look into two newly-launched assistance programs.
One, the Restore and Reopen Program, has $1.4 million in grant funding available to independently-owned businesses that were damaged or saw inventory loss in this month's civil unrest over policy brutality. It's accepting applications through June 28.
The other, a $3 million loan fund dubbed Restart PHL, is expected to be available through Philadelphia's Economic Development Corporation starting in "the coming weeks" according to the city.
Montgomery County aims for a "responsible reopen"
As the sixteenth week of the pandemic closes, Montgomery County officials say they're feeling good about the county's plan to go green on Friday.
Montco was hard-hit by the virus, and all told, has identified 8,153 positive cases. On Thursday, they identified 70 new ones. County Commissioner Dr. Val Arkoosh noted that county testing sites have maintained an 8% positive testing rate for the last 14 days — a number she called a great achievement, and the first time that rate has dipped below 10%.
She noted, though, dedicated federal funding for that testing is set to expire on June 30.
"This change has been anticipated and the county has been planning for this transition," Arkoosh said.
Starting July 6, the county plans to start new walk-up sites, while maintaining two existing ones, using CARES Act dollars that were allocated directly to the county. CVS and Rite Aid are also offering testing sites.
Arkoosh said the county has been trying to keep track of COVID-19 cases that may have been linked to protests this month, but haven't found anything conclusive.
"We have not seen any spike in cases," she said. "If there were any cases that were associated with those activities it appears, at this point, that they were modest in number."
Of Montco's plans to enter the green phase, Arkoosh said the "goal remains a responsible reopen."
Telework will still be encouraged when possible. Many businesses will be able to increase their occupancy rates from 50% to 75%, though ones that require closer contact — like restaurants, bars, hair salons, barber shops and gyms — will still be limited to 50% capacity.
Day cares will be reopened, and the county is deferring to the state for guidance on schools.
WHYY is your source for fact-based, in-depth journalism and information. As a nonprofit organization, we rely on financial support from readers like you. Please give today.