Pa. Commonwealth Court tosses no-excuse mail ballot law; appeal expected quickly
Gov. Tom Wolf has pledged to appeal the ruling to the state Supreme Court, which recent history suggests will reverse the decision.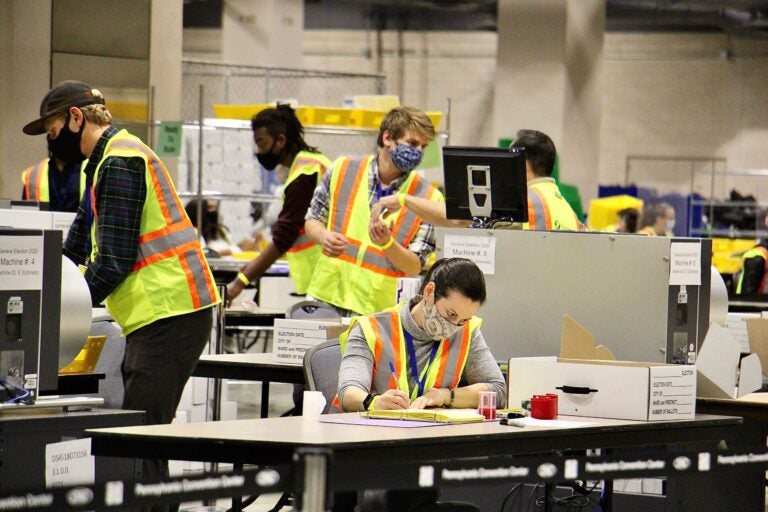 Pennsylvania's Commonwealth Court handed down an opinion early Friday declaring a major election law unconstitutional. The 2019 law, known as Act 77, dramatically expanded mail voting ahead of the 2020 election, passing with near-unanimous Republican support. Then, in the wake of former President Donald Trump's loss, it became a target of GOP vitriol.
Gov. Tom Wolf has pledged to appeal the ruling to the state Supreme Court, and Adam Bonin, an election lawyer who frequently works on behalf of Democrats, says he expects the high court to reverse the ruling.
"We have a court which has demonstrated time and time again, over the past few years, that it cares deeply about the rights of voters, that it wants to enfranchise voters whenever possible," Bonin said. "I predict that they will say that Act 77 was an absolutely lawful, absolutely constitutional way to expand the right of voters to vote safely and securely from their homes."
He also noted there's little chance that the law will lapse for any significant period of time. As soon as an appeal to the Commonwealth Court's decision is filed, the decision will be stayed from taking effect until the Pennsylvania Supreme Court makes its ruling.
"In other words, voters should not be worried that mail in voting is going to go away for the primary this spring," he said.
Judges in Pennsylvania's appellate courts are elected. The Commonwealth Court is controlled by more judges elected as Republicans; the Supreme Court is dominated by Democrats.
Along with allowing no-excuse mail voting for any person in Pennsylvania (limited absentee voting had been available before), Act 77 gave Pennsylvania voters an additional two weeks to register to vote, and a few more days to return absentee ballots.
Many lawmakers opposed it when it first passed, but they weren't Republicans. Democrats were dismayed by a provision in the bill that got rid of the straight-party option on ballots. Only two Republicans in the House opposed the bill, and every GOP senator voted for it.
The suit challenging Act 77 was filed by Doug McLinko, a Republican Bradford County Commissioner, and a group of Republican state lawmakers — most of whom had initially supported the measure.
They argued that the law was unconstitutional because, by their reading, Pennsylvania's constitution seems to require people to drop off their ballots at polling places unless they have a legitimate excuse, in which case they can use an absentee ballot.
In the state's response to the lawsuit, then-Acting Secretary of State Veronica Degraffenreid argued that the law complies with the constitution because of a provision that says votes may be cast "by ballot or by such other method as may be prescribed by law" so long as "secrecy in voting be preserved."
But, citing two legal precedents from 1862 and 1924, Commonwealth Court President Judge Emerita Mary Hannah Leavitt, a Republican, rejected that argument. The constitution, she wrote, must be changed in order for the state to make such a substantial addition to Pennsylvania's voting laws.
"No-excuse mail-in voting makes the exercise of the franchise more convenient … Approximately 1.38 million voters have expressed their interest in voting by mail permanently," she wrote. "If presented to the people, a constitutional amendment to end the Article VII, Section 1 requirement of in-person voting is likely to be adopted."
If Pennsylvania's legislature continues to be controlled by Republicans, though, it's unlikely such an amendment would ever get to voters.
In order for a constitutional amendment to get on the ballot, it must pass the legislature twice, in two consecutive sessions, before going to voters for a statewide referendum.
The political climate surrounding no-excuse mail voting has shifted tremendously since it passed easily in 2019. After Trump's loss in Pennsylvania, he launched a concerted campaign of questioning the validity of vote-by-mail results, since mail ballot tallies favored Democrats by large margins.
Now, the Republicans running for Pennsylvania governor, for instance, are near-uniformly calling for Act 77 to be overturned or significantly changed due to purported — and unsubstantiated — concerns that the law could be leading to fraudulent voting.
Republicans who have spent more than a year criticizing Act 77 heralded the court's decision.
Sean Parnell — who ran for Congress, briefly ran for U.S. Senate with Trump's backing, and was previously part of a different lawsuit attempting to invalidate Act 77 — called the ruling a "huge victory for the people of Pennsylvania."
Lou Barletta, a former GOP member of Congress currently running for governor, blamed the law for causing election "chaos."
"Local elections officers weren't trained, equipped, or staffed to handle the flood of ballots and the result was the chaos that we all saw," he said in a statement.
County election officials have indeed complained of being inundated by mail ballots that they can't process fast enough, leading to delays in reporting official election results. But they are also unified about how to fix it: adjust the law to allow them to process mail ballots before Election Day — a common procedure in other states.
Lawmakers have repeatedly failed to pass that measure. Attempts have been bogged down by Republicans' attempts to add other measures into the fix, such as tighter deadlines for absentee ballot applications and a requirement that all voters present a form of ID in order to vote.
Republican Senate President Pro Tempore Jake Corman, who is also running for governor, echoed Barletta's concerns about mail ballot security.
"I am going to introduce similar legislation with key components including voter ID, elimination of straight party voting, an end to drop-boxes, a ban on outside money, and a provision for independent audits of elections by third parties," he said in a statement.
This isn't the first time Pennsylvania courts have heard Act 77 challenges.
In the wake of Trump's 2020 loss in Pennsylvania, Republican U.S. Rep. Mike Kelly filed a lawsuit that also argued the law should have been passed as a constitutional amendment, not a simple bill. He said that as a remedy, all the mail ballots cast in the 2020 election — or even, every single vote in that election — should be invalidated.
In that case, the Pennsylvania Supreme Court said Kelly and his co-plaintiffs had filed their suit too late, and that their request the court invalidate so many votes was an "extraordinary proposition" that would "disenfranchise all 6.9 million Pennsylvanians who voted in the General Election."
All the justices in that case agreed that mail ballots should not be thrown out. Notably, though, the two GOP justices who were then on the court filed a partial dissent saying, essentially, that future challenges to the way in which Act 77 was passed might be legitimate.
One of those justices, Thomas Saylor, has since retired. He was replaced by fellow Republican Kevin Brobson.
Elected Democrats quickly voiced their disappointment with the ruling. In a statement, Wolf pledged to file an appeal as quickly as possible and added that "millions of Pennsylvanians have embraced" mail voting.
Specifically, 2,637,065 people cast mail or absentee ballots for the 2020 election, according to the Department of State, while 4,216,030 people voted in person.
"The simple fact is that despite near-unanimous Republican legislative support for this historic update to Pennsylvania election law, they now want to strip away mail-in voting in the service of the 'big lie,' Wolf said. "We need leaders to support removing more barriers to voting, not trying to silence the people."
Bonin noted that while the Commonwealth Court ruling won't have an immediate practical impact on primary election procedures, it adds another layer of uncertainty to an already-chaotic process for county election administrators.
"I think they also would appreciate knowing what the districts will be, when the primary will be," he said, referring to the fact that the commonwealth's new congressional maps still aren't finalized. "There is so much that is uncertain as to this spring's primary."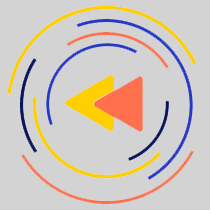 Saturdays just got more interesting.
WHYY is your source for fact-based, in-depth journalism and information. As a nonprofit organization, we rely on financial support from readers like you. Please give today.