City leaders and political activists join to 'Defend The Future' in Philadelphia
The Defend the Future voting campaign kick-started its six-state tour in Philadelphia Thursday.
City lawmakers and political activists joined together at Love Park Thursday to encourage younger generations to get out and vote this November.
The Defend the Future campaign kick-started its six-state tour in Philadelphia focusing on recent political events, including Roe v. Wade being overturned, to encourage young people to vote. The campaign also has planned stops in Michigan, Arizona, Georgia, Nevada, and Texas in the coming weeks.
City Councilmember At-Large Helen Gym was the first speaker at Thursday's event.
"We are here in the city of revolutionaries, the birthplace of democracy, and a city that is going to claim its rightful place in leading this nation forward," Gym said. "We're going to lead this nation forward at a time when everything is on the line."
Gianni Morsell is the East Pennsylvania Deputy Director at Rise, a student-led advocacy group.
She says while she's concerned not enough young voters will turn out, that only gives more reason to spread the word on the importance of voting.
"You definitely have to like emphasize getting out the vote, organizing on campuses, organizing in front of students, because it's important," Morsell said. "We are a large population of voters that don't vote, so we have to get out the vote."
Gabriel Karl is also with Rise, and said it's important to emphasize what's on the line for young voters, including their financial futures.
"All we can do is organize, organize, organize and make sure that we get people out to the polls and register them to vote," Karl said.
According to the Pew Research Center, Gen Z voters made up 8% of the electorate during the 2020 Presidential Election, while Millennials and Gen Xers made up 47%. Baby Boomers and members of the Silent Generation made up less than half of the electorate in 2020 (44%), falling below the 52% they constituted in both 2016 and 2018.
Election Day is Nov. 8 and polls will be open from 7 a.m. to 8 p.m. The last day to register to vote in Pennsylvania is Oct. 24.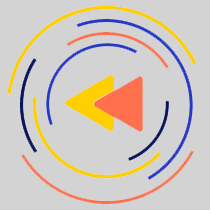 Saturdays just got more interesting.
WHYY is your source for fact-based, in-depth journalism and information. As a nonprofit organization, we rely on financial support from readers like you. Please give today.