Opioid use during pregnancy now a concern for health officials
Nationally, the number of babies suffering from neonatal abstinence syndrome is up fivefold since 2000.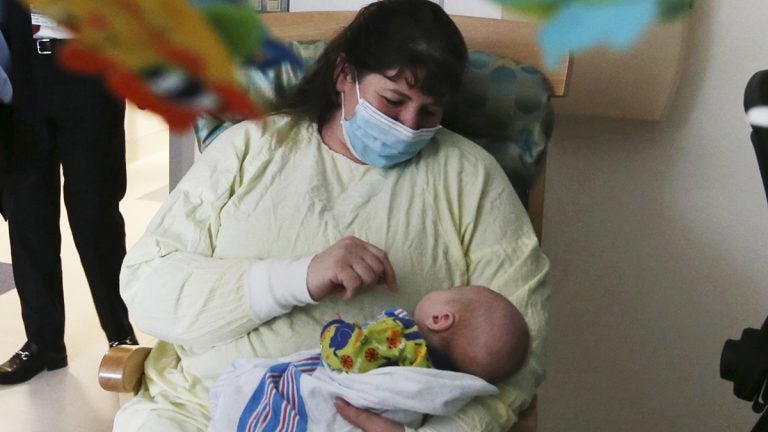 Nationally, the number of babies suffering from neonatal abstinence syndrome is up fivefold since 2000. The syndrome can occur if a woman abuses drugs while pregnant, leaving the baby with symptoms such as convulsions and difficulty nursing.
The state of Delaware is helping medical providers talk with women about their drug and alcohol use before they give birth. Last year, 431 substance-exposed babies were reported to Delaware's state agencies.
Most of their mothers were taking opioids or using marijuana. Officials say that number is a big increase from 2015.
"There are a lot of myths out there, including the fact that people think that either marijuana or opioids are safe during pregnancy," said Emily Knearl works for the state's Division of Public Health.
"There is solid research to show that opioids as well as marijuana can cause short-term long-term damage to an infant."
She says some doctors and hospitals wanted to have more thorough conversations about substance abuse with pregnant women, but they needed more resources to do that.
Her department is offering doctors an evidence-based screening model they can use during check ups.
She says the model helps doctors slide into these conversations after discussing easier topics, like nutrition.
"It's just starting the conversation with a pregnant patient," she says. "Can I ask you about your drug and alcohol use?"
More resources for providers are available on the website — Help Is Here DE — which was relaunched earlier this year.
The state wants providers to be low-key and reassuring. The idea is to create a partnership between mom and doctor, Knearl says.
"If a pregnant woman feels shamed or uncomfortable, she may very likely not share that she has either been drinking or using drugs during the pregnancy."
And there's crucial medical information that these women may need — such as that it's unwise to suddenly stop taking opioids.
Doing that can trigger withdrawal in the fetus. Instead, doctors can help women get treatment and counseling — and treat their babies for neonatal abstinence syndrome.
New Jersey just launched a $1 million opioid education campaign for obstetricians, and Pennsylvania released prescribing guidelines for OB/GYNs in 2016.
WHYY is your source for fact-based, in-depth journalism and information. As a nonprofit organization, we rely on financial support from readers like you. Please give today.